November 25, 2019 - 8:00am
Spelt and Multigrain Loaf
I bought a boatload of spelt berries and have been using them bit by bit in all of my bakes, but I decided to try a loaf that was 45%+ whole grain using 25% spelt, hard red winter wheat (Redeemer) and rye. I tried the Full Proof Baking method of making two separate doughs, one whole grain and one white, and then laminating them together. I also divided the dough into 2 loaves during the lamination stage, which Full Proof Baking recommends. I've always divided during the shaping stage. 
For the whole grain dough, I did 95% hydration with 4 hour autolyse and for the BF I did 80% hydration and 1 hour autolyse. It was only 69 degrees in my kitchen so I let the bulk ferment go for 6 hours. Maybe the crumb could be a bit more open, but the flavor combo of the flours is really outstanding!
I have two questions I am hoping my TFL friends can help answer:
1) As in the loaf on the left, I get a nice ear and rise, but then my loaf will also split on the top of the loaf. Is this a result of poor shaping?
2) I recently bought a Mock Mill and when I mill the spelt, the flour feels pretty fine but I still get some big pieces of bran. Can this be avoided or am I going to need to sift them out?
Thank you!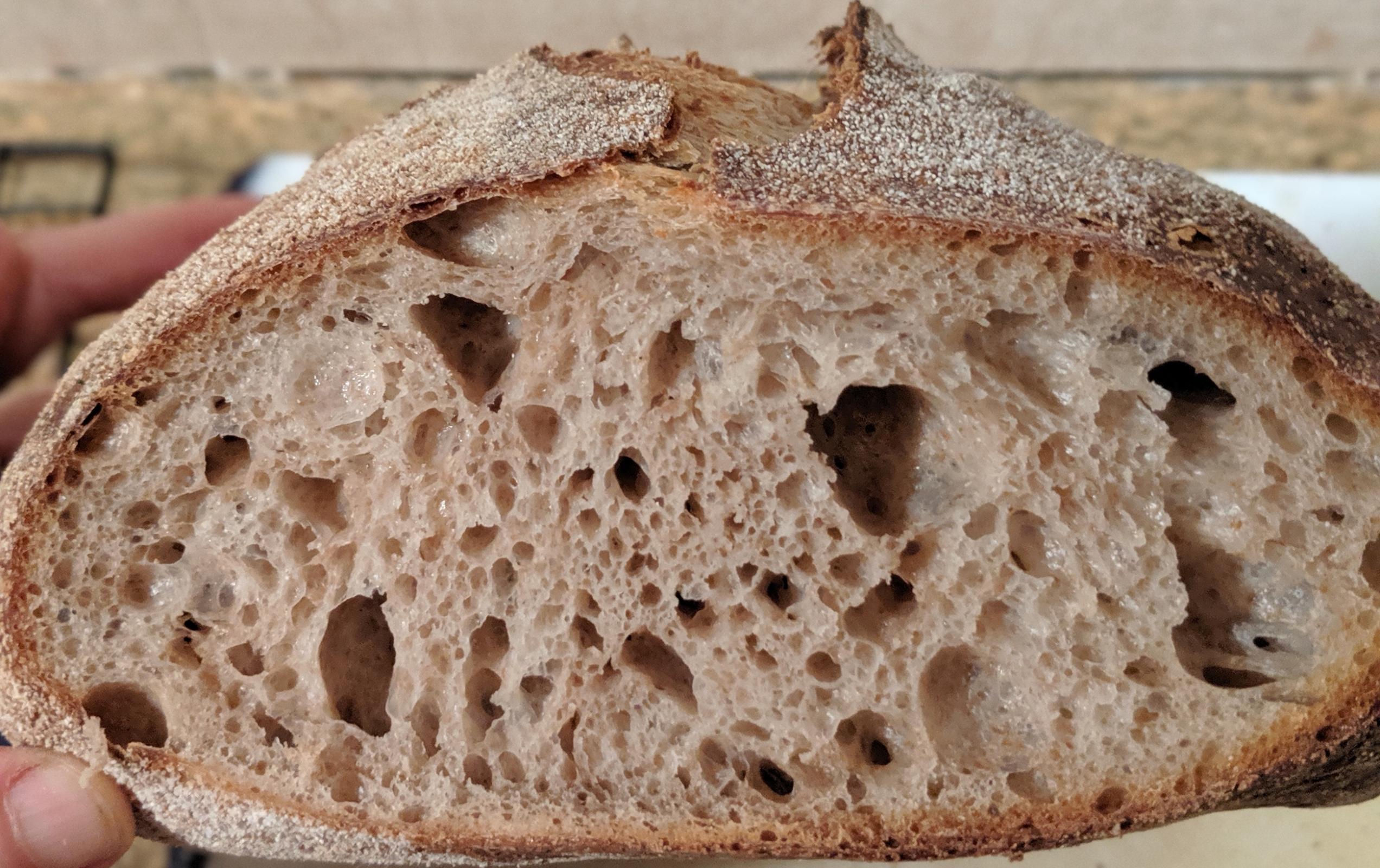 T85 15%
Redeemer Red Winter Wheat 5%
Spelt 25%
Rye 5%
Bread flour 50%