November 18, 2019 - 1:49pm
Dough bubbles or lack thereof - question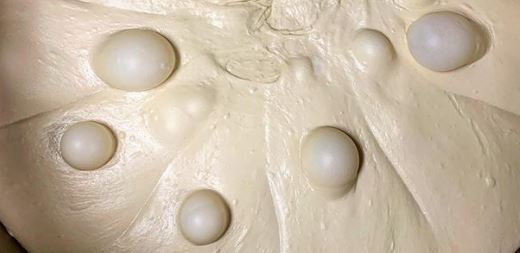 That is not my dough!! I stole the image. I know that a lot of folks look for bubbling dough as a sign of good bulk fermentation. I'll often see lots of activity in the dough tub and even some small air pockets on the surface of my dough, but nothing like what's pictured below. Am I not pushing my bulk ferment far enough? Is there a relationship between hydration and these types of bubbles?
A second question. If you are doing room temperature bulk ferment followed by a very cold fridge overnight retarded fermentation, is it at all sensible to do the finger polk/dent test at the end of the bulk ferment?
Thanks for your advice!
Ilene