November 10, 2019 - 7:04pm
Need help with croissants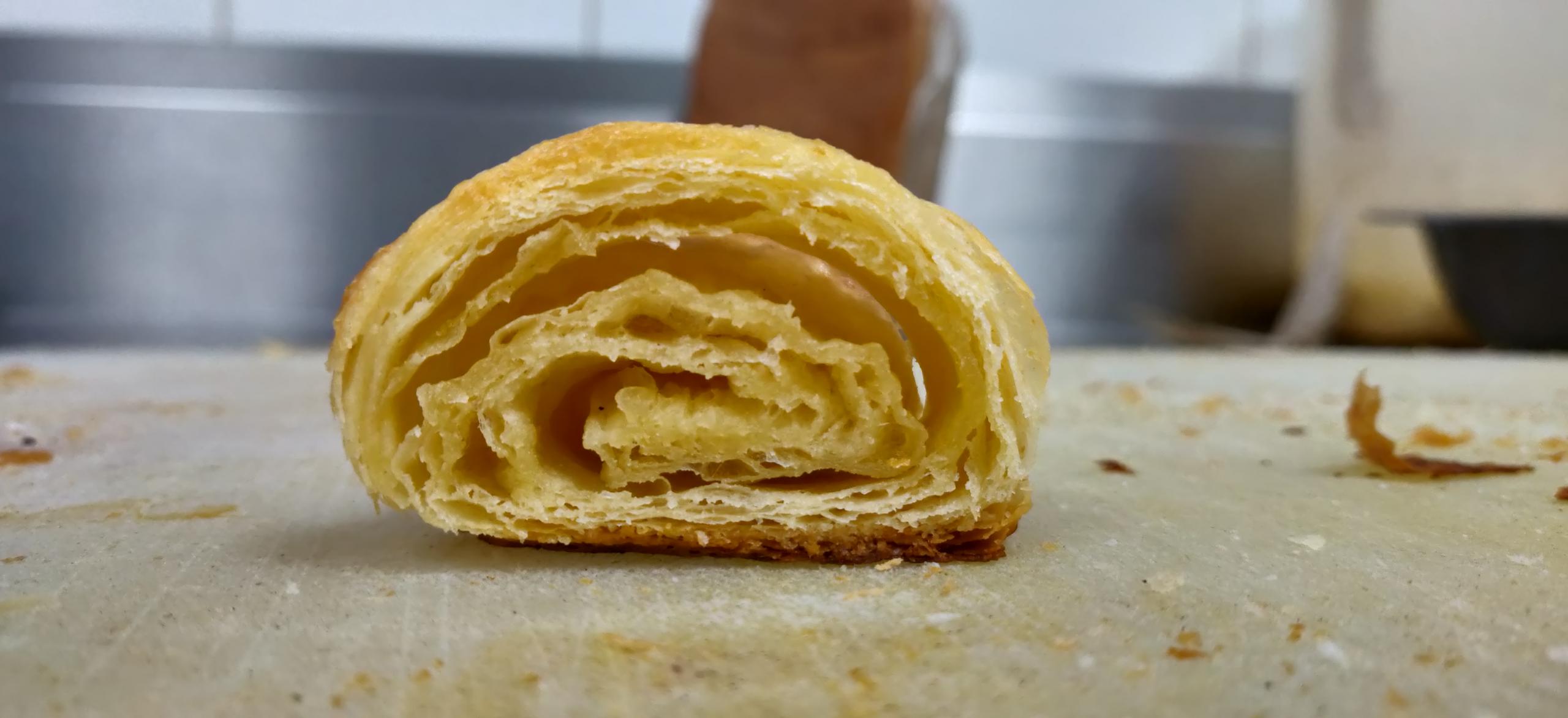 My croissant recipe:
Bread flour 1kg
Sugar 110grams
Yeast (instant dry) 25grams
Gluten 12 grams
Improver 14 grams
Salt 20 grams
Honey 15 grams
Butter 200 grams
Water 450 grams
Beurrage: 615 grams of unsalted butter
I do 1 single fold followed by one book fold.
After shaping, I keep the croissants in the fridge overnight, proof for 2-2.5 hours till puffy in the morning and then back at 200°C for 18-20 mins, in a Kolb Deck oven with steam injected for 2 seconds.
They get a good oven spring in the first few minutes and stay that way till almost 10 mins. Around the 10 minute mark they start deflating a little. Once done, they deflate further out of the oven.
Note: I'm baking these at 7500ft in Thimphu, Bhutan.
Would love to hear from anyone what might be going wrong and how to fix it.