November 10, 2019 - 7:29am
My First Loaf... Tips? (Pic Heavy!)
Stumbled across a bread making video on YouTube a few weeks ago and could not stop watching them! Bought a book, (Bonnie Ohara's) and decided to try my hand at it yesterday... Used a video/recipe by Chef Billy Parisi that can be found here: https://youtu.be/FW3ZcuxxEhw
Here's how it went...
(I live in the beautiful mountain valley of Heber, Utah. Elevation is around 5,600 feet and my kitchen temp was around 68 degrees F)
Got out some of my new "toys".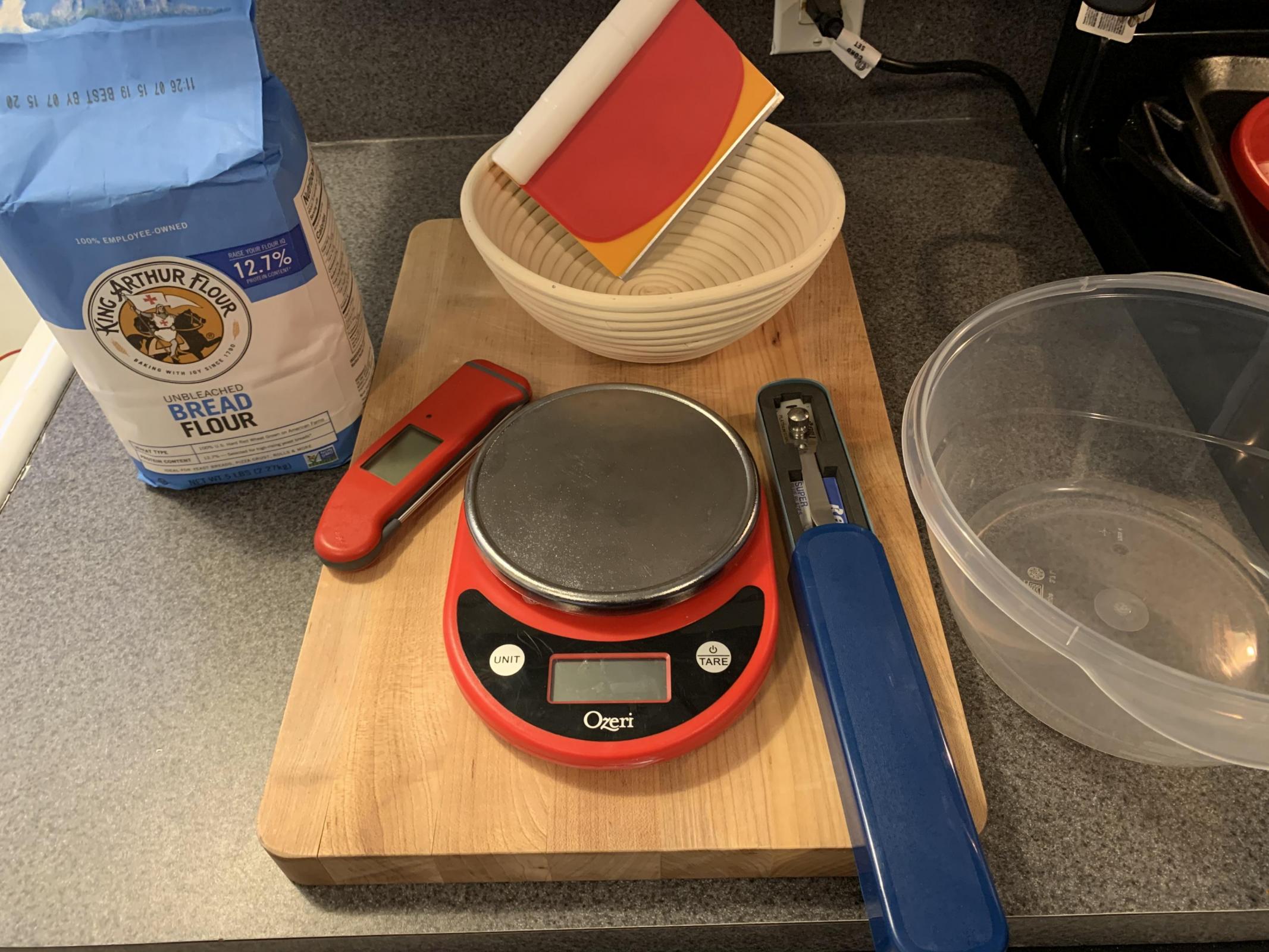 I then I followed the recipe to a "T", not adjusting for anything so I could have a baseline/starting-point since I have NO IDEA what I'm doing.
Here we go...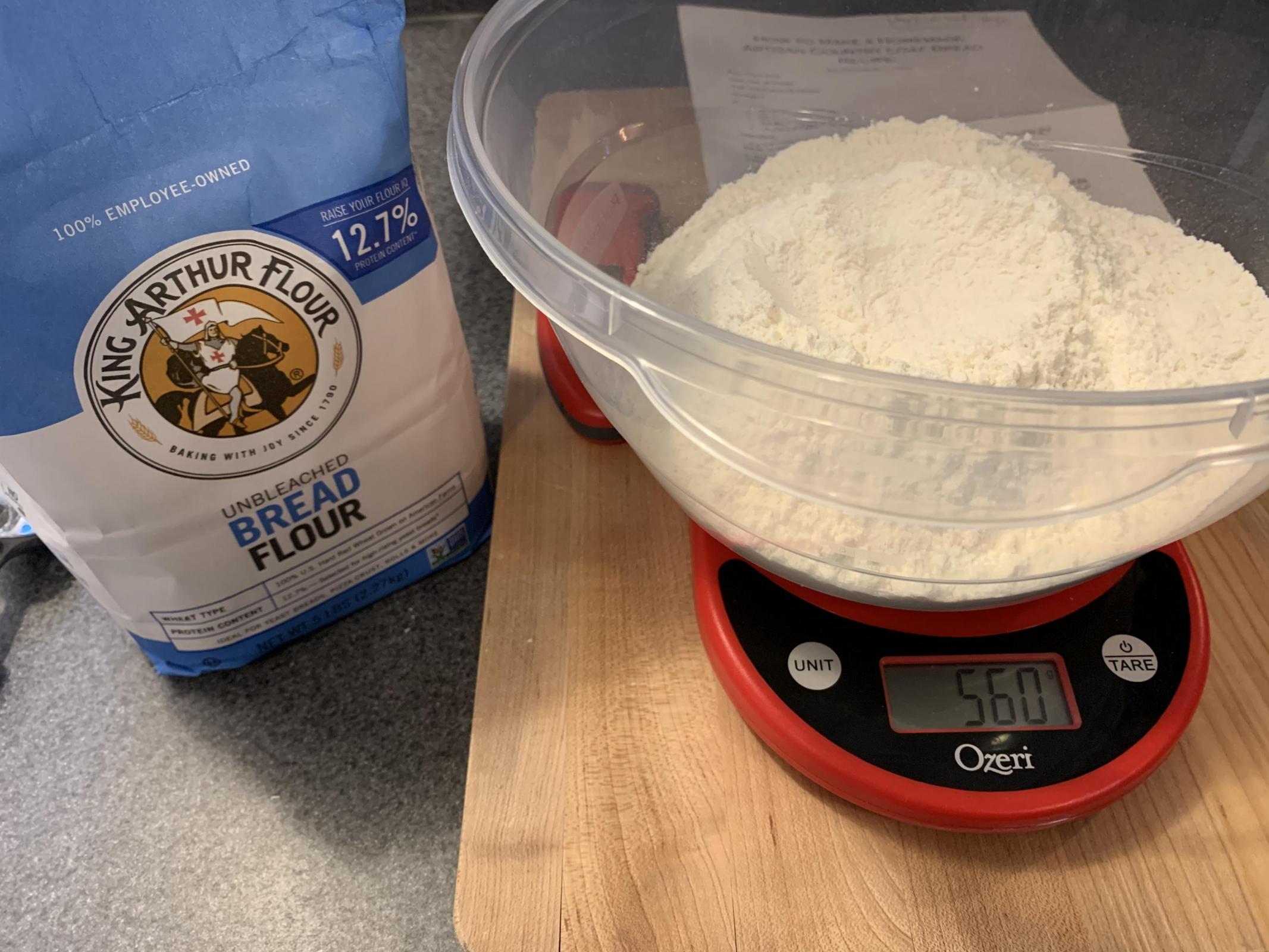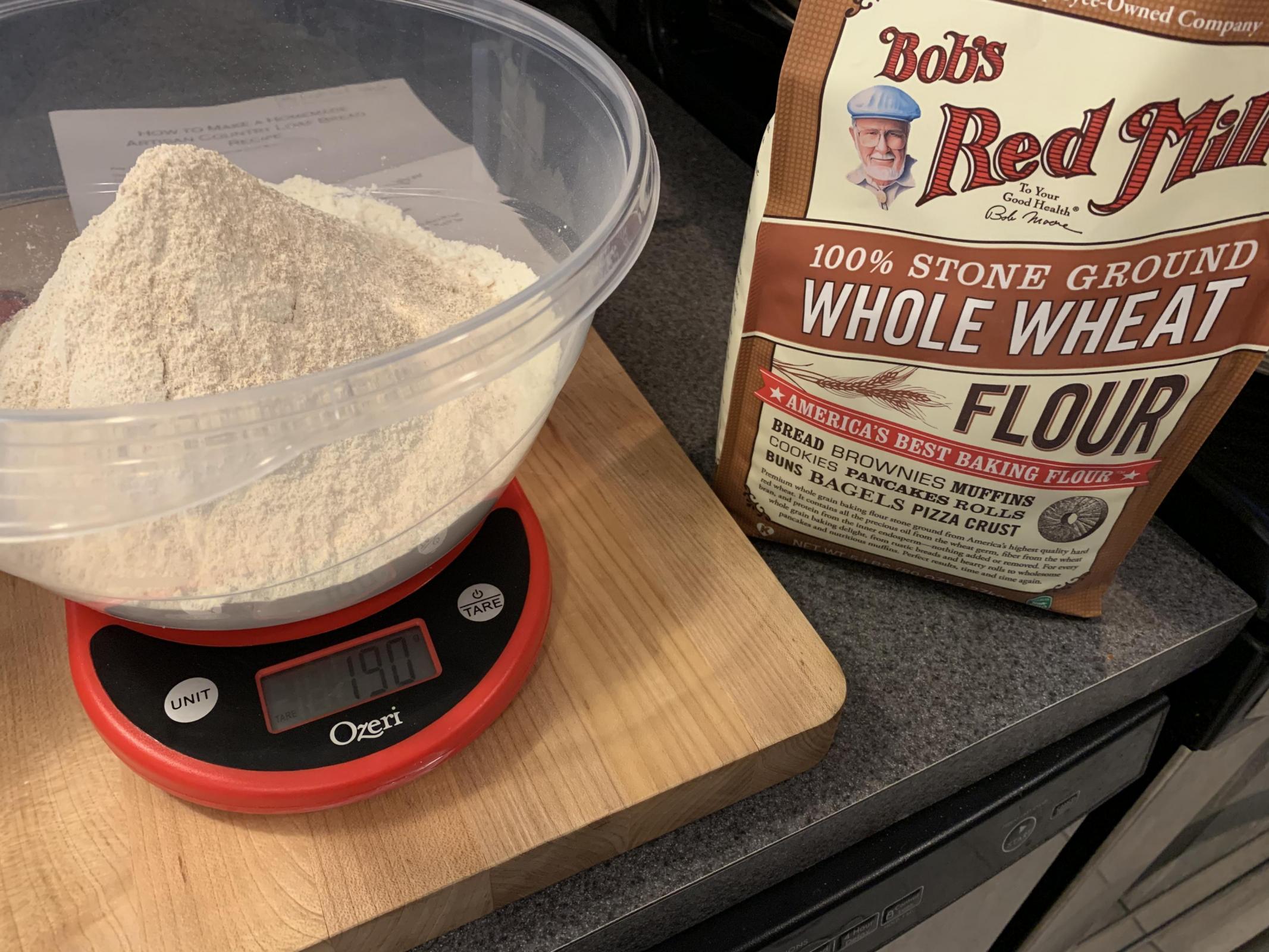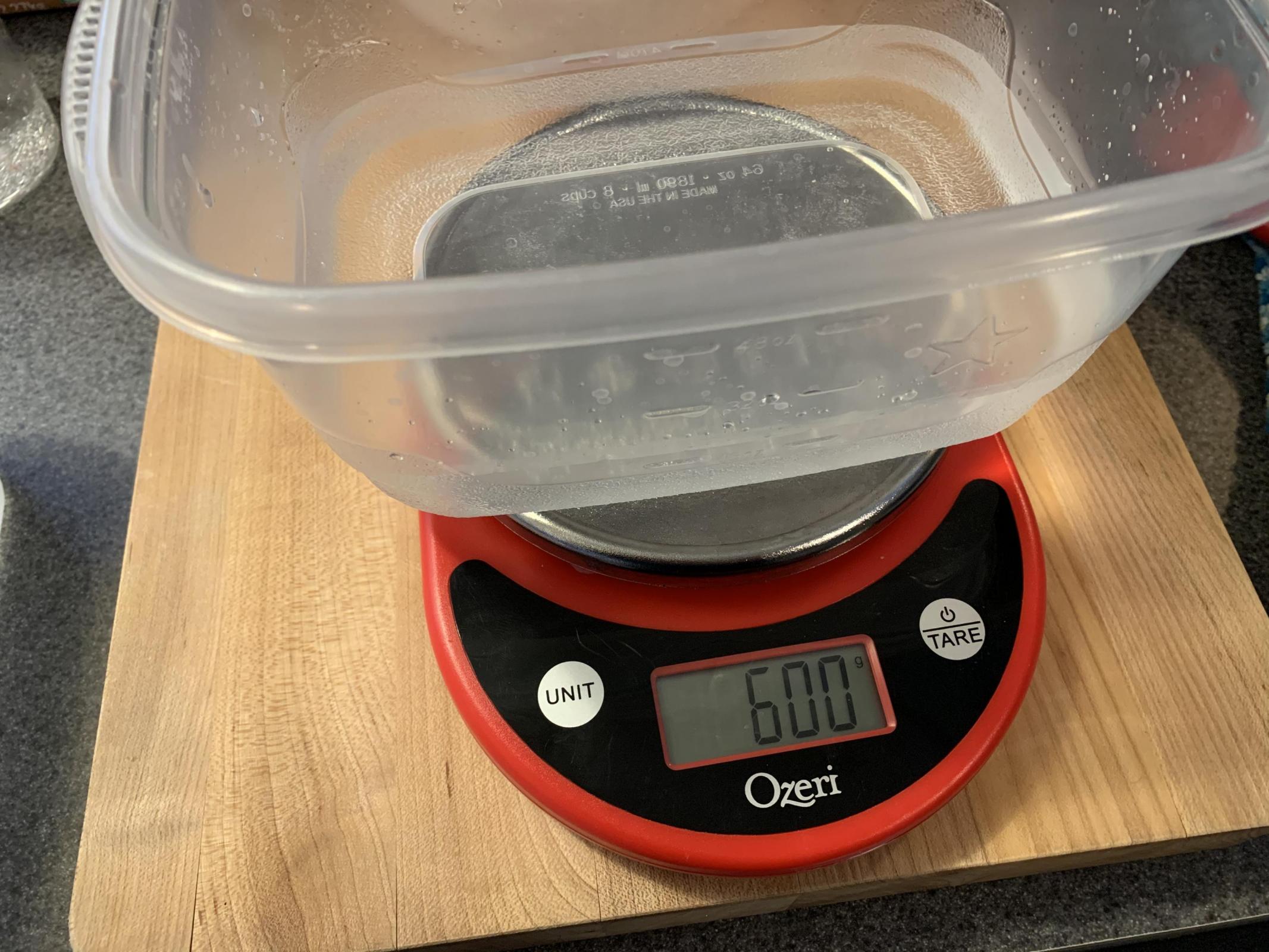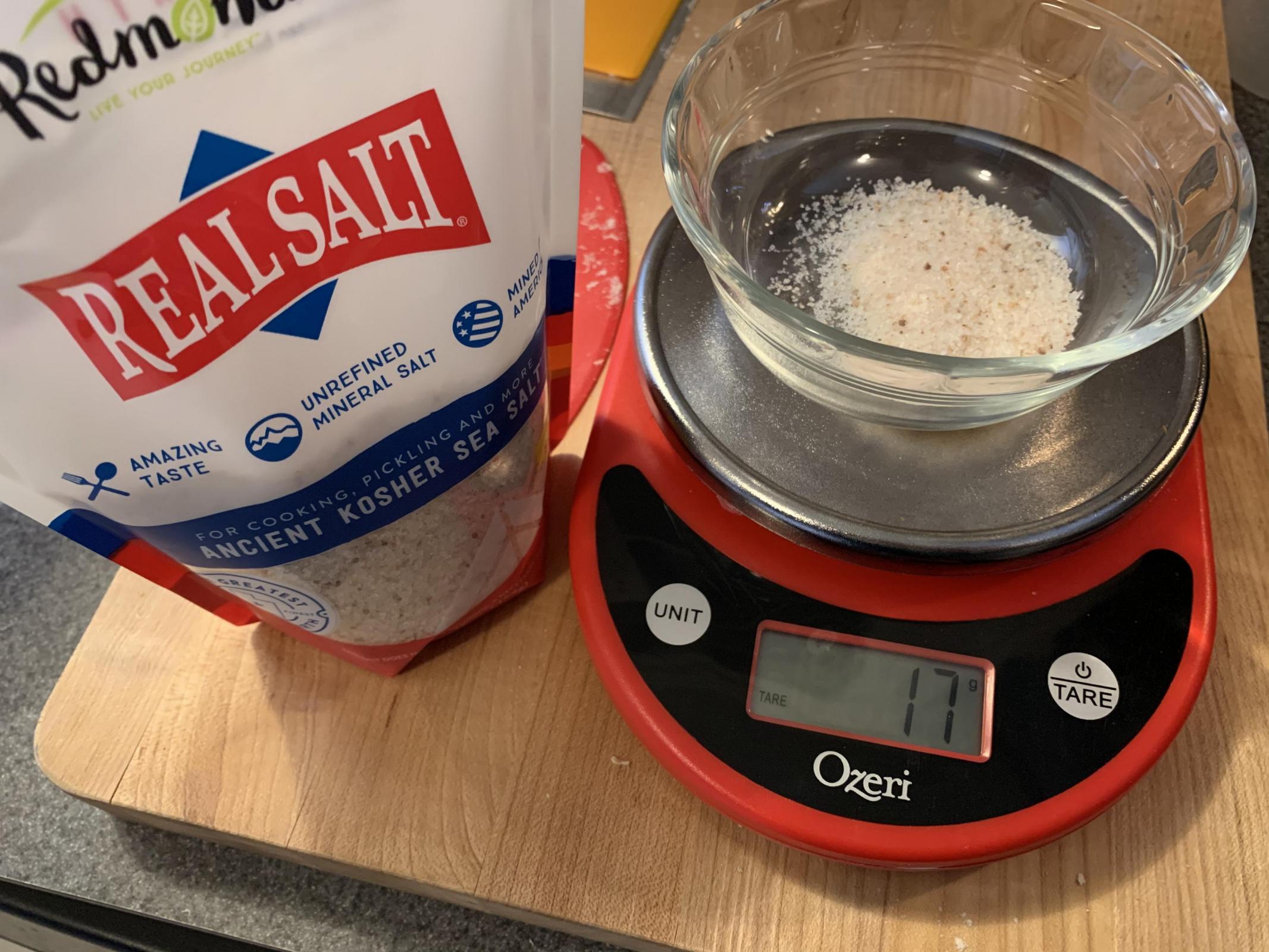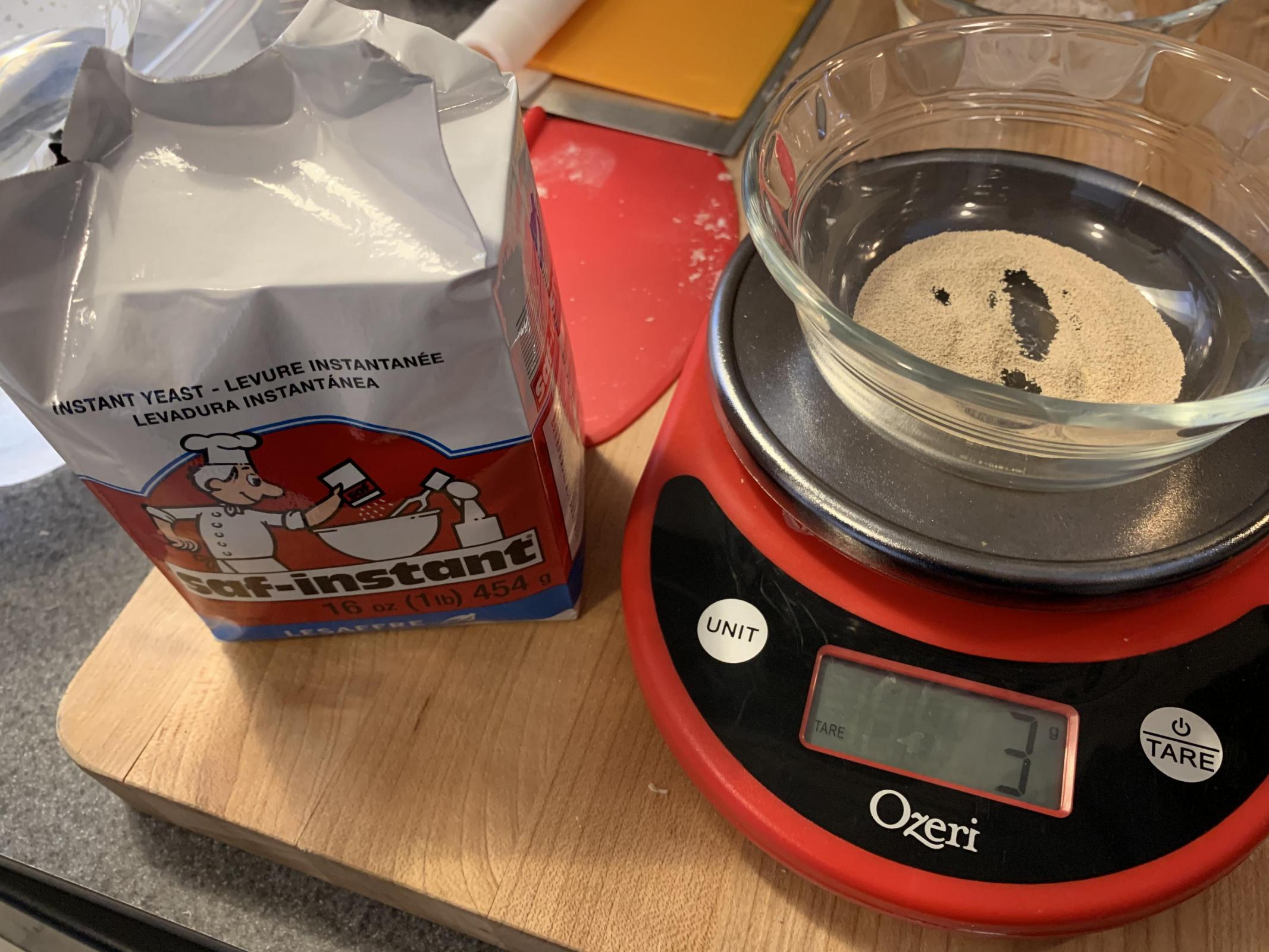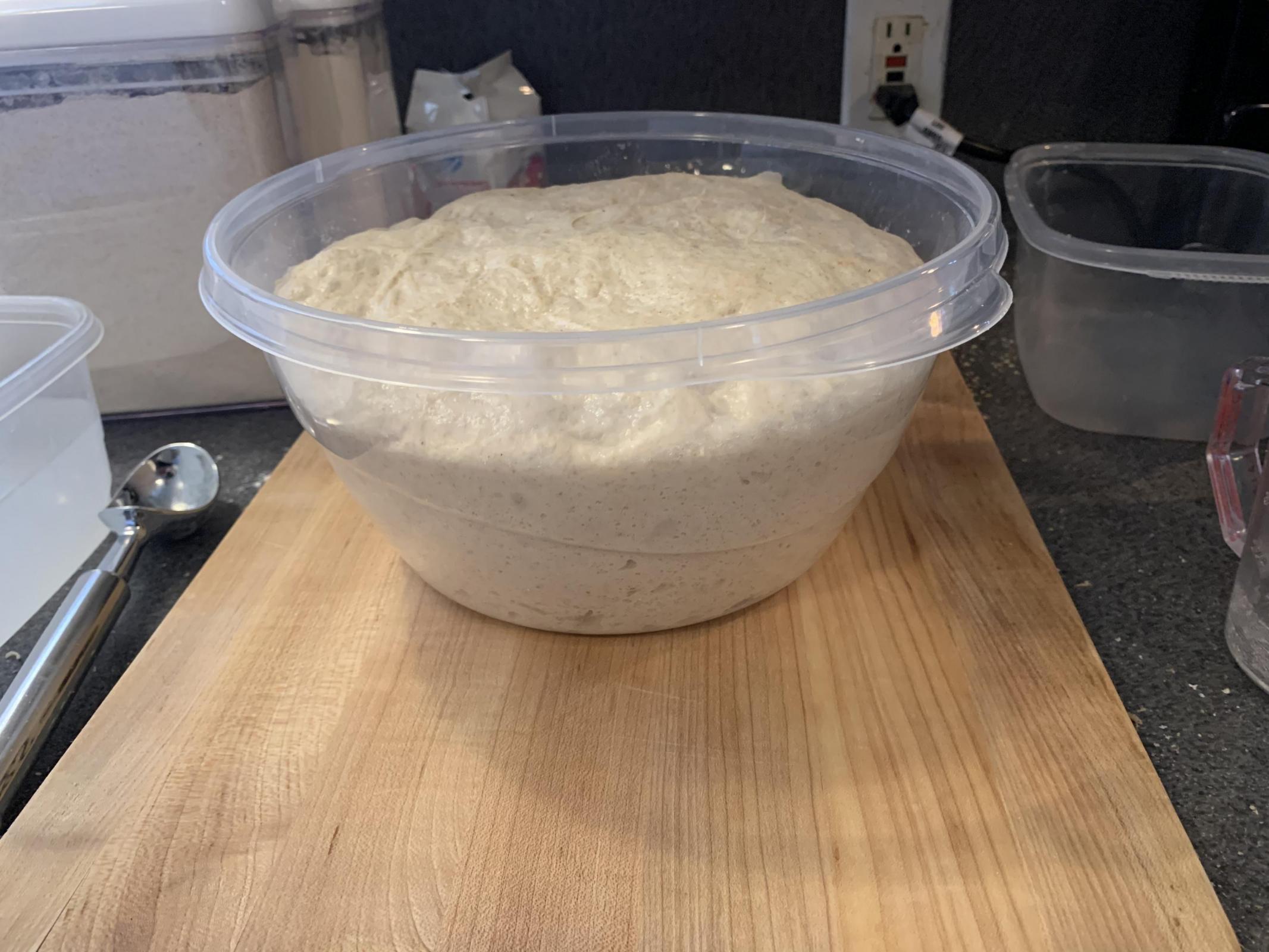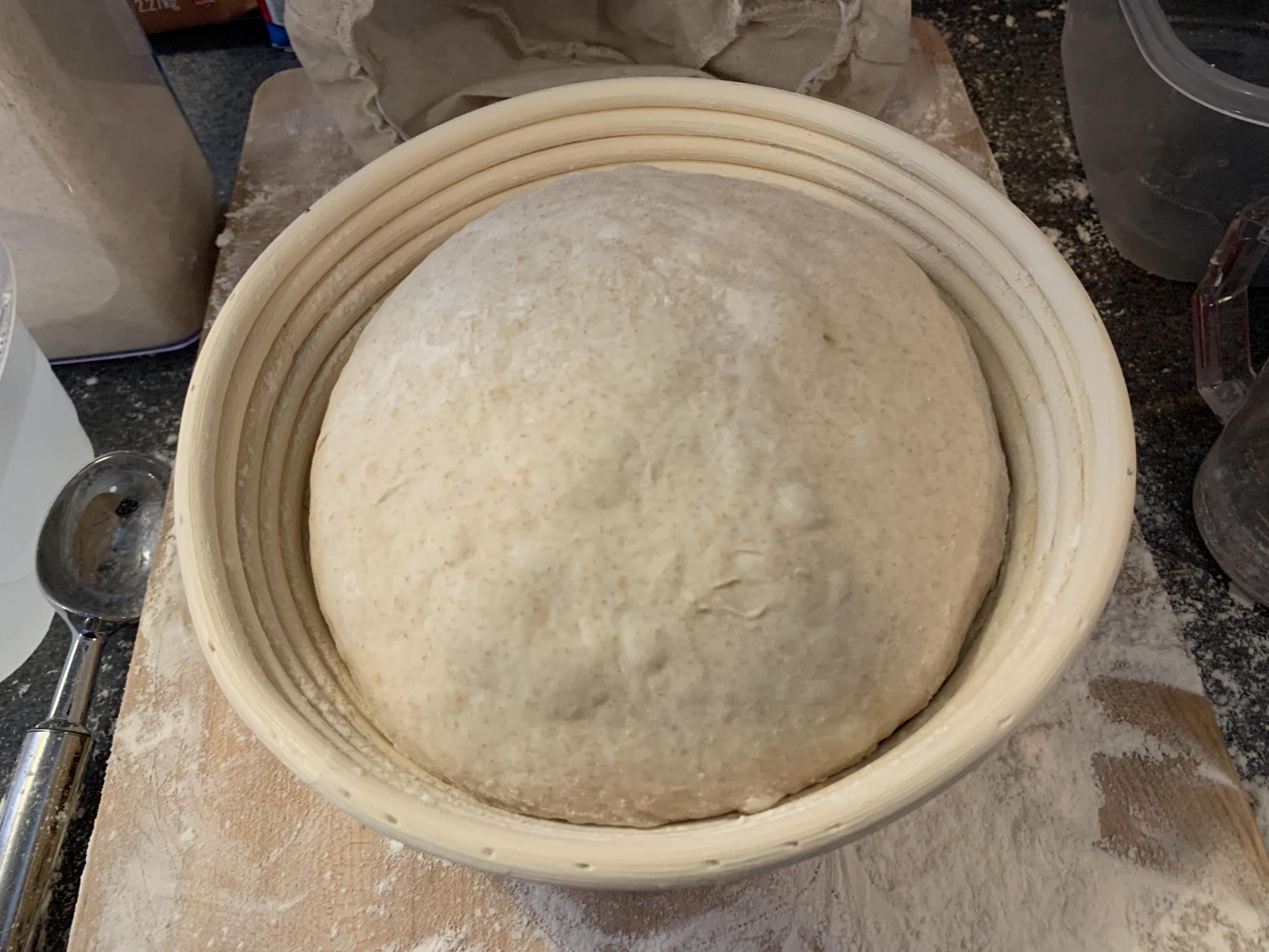 So far so good I believe...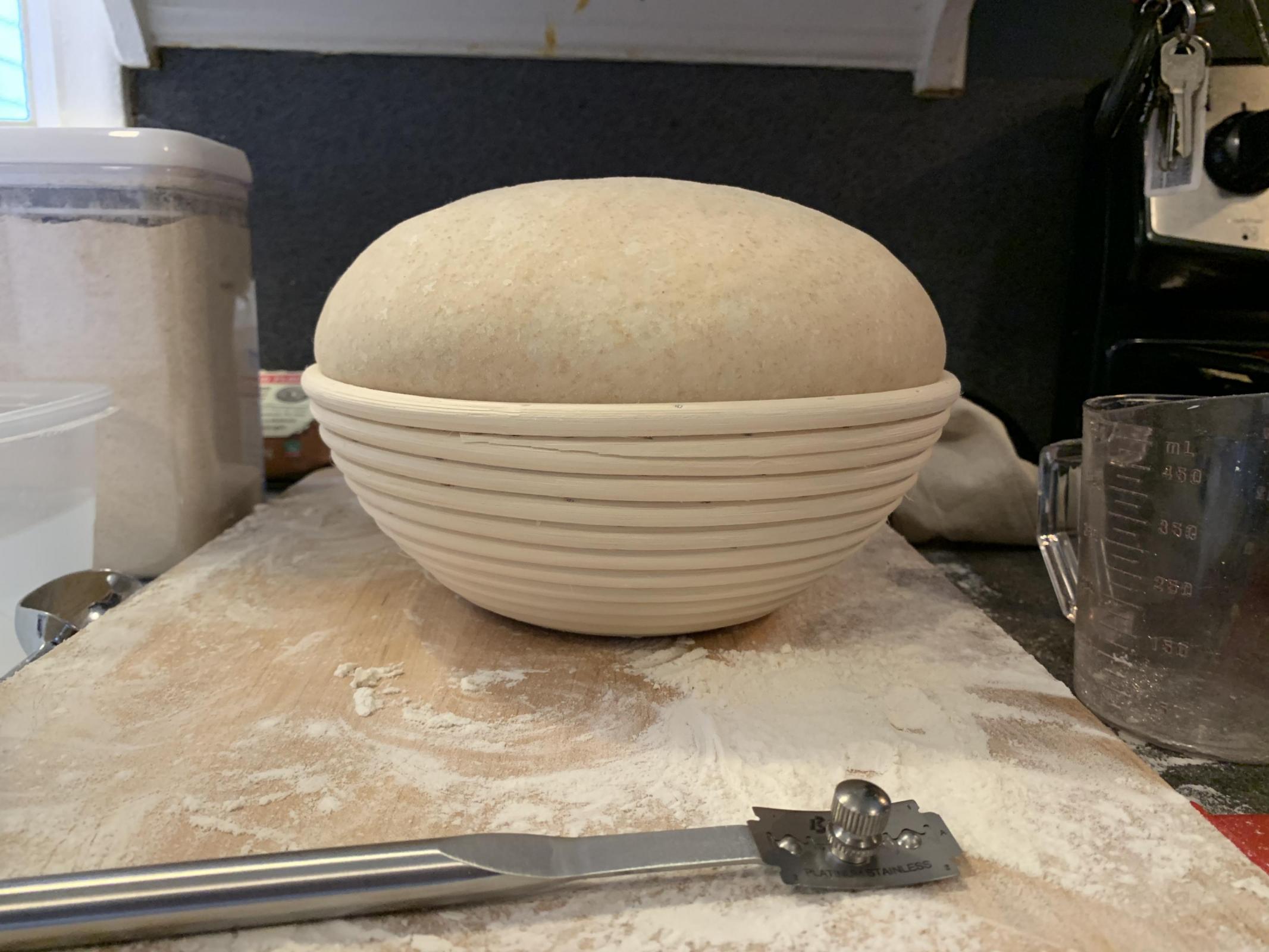 Then things got a little crazy! I believe I let it rise for too long. (At least for the tem in my home that day.) Thoughts?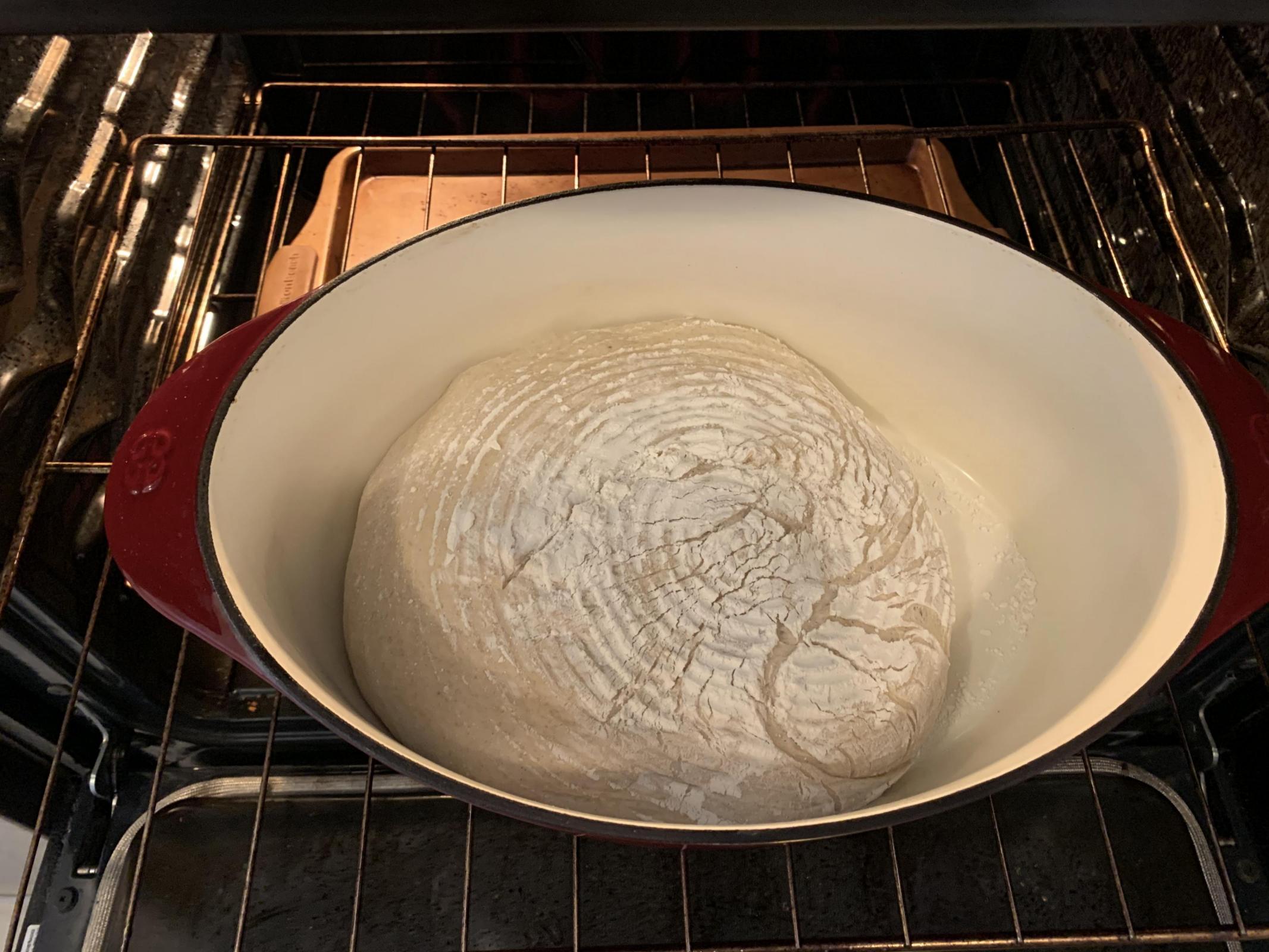 I just went with it and dumped it in the dutch oven (covered the entire time per the recipe) so that I could learn from whatever mistake I made. (It was too slack in my opinion.)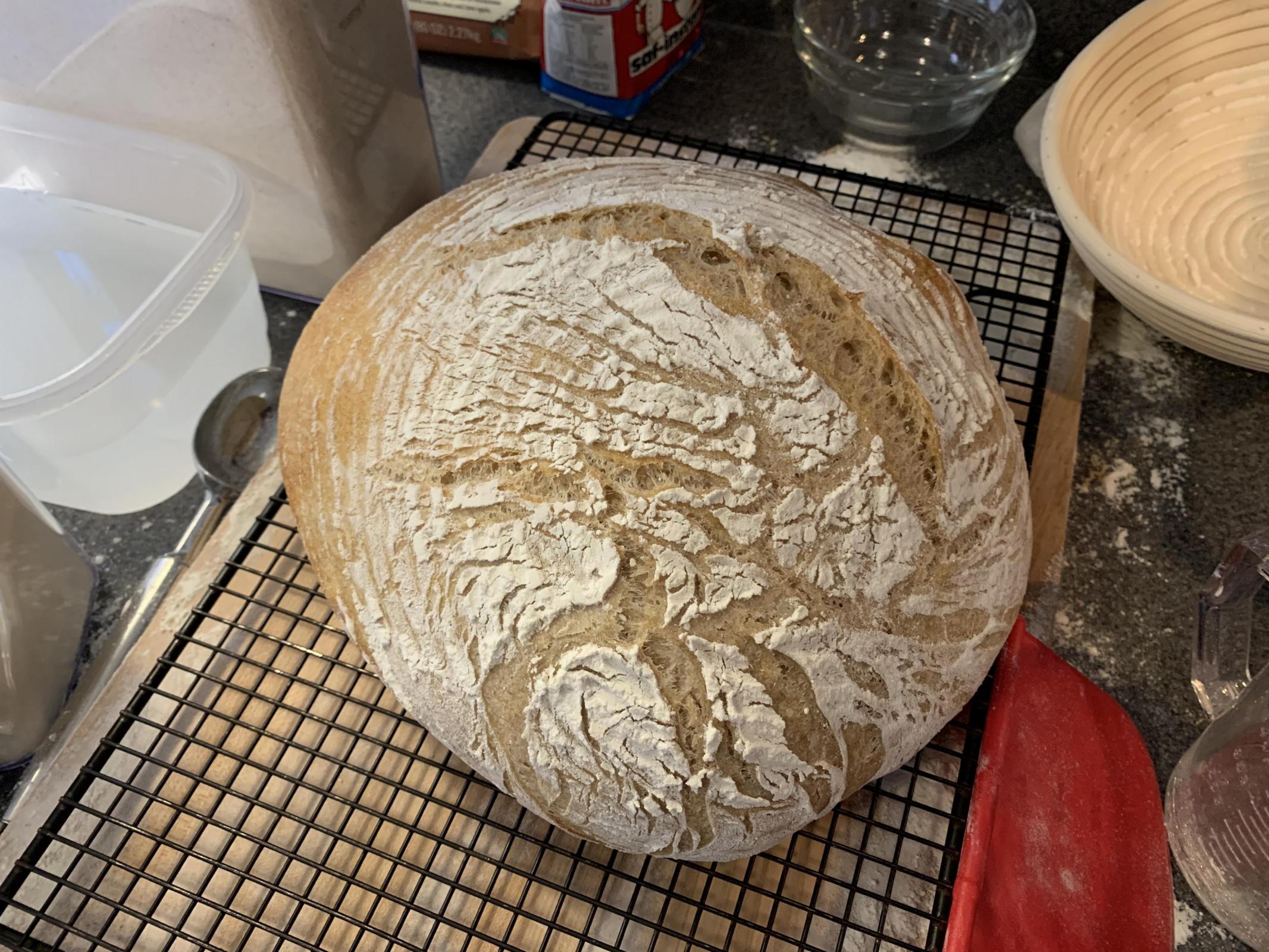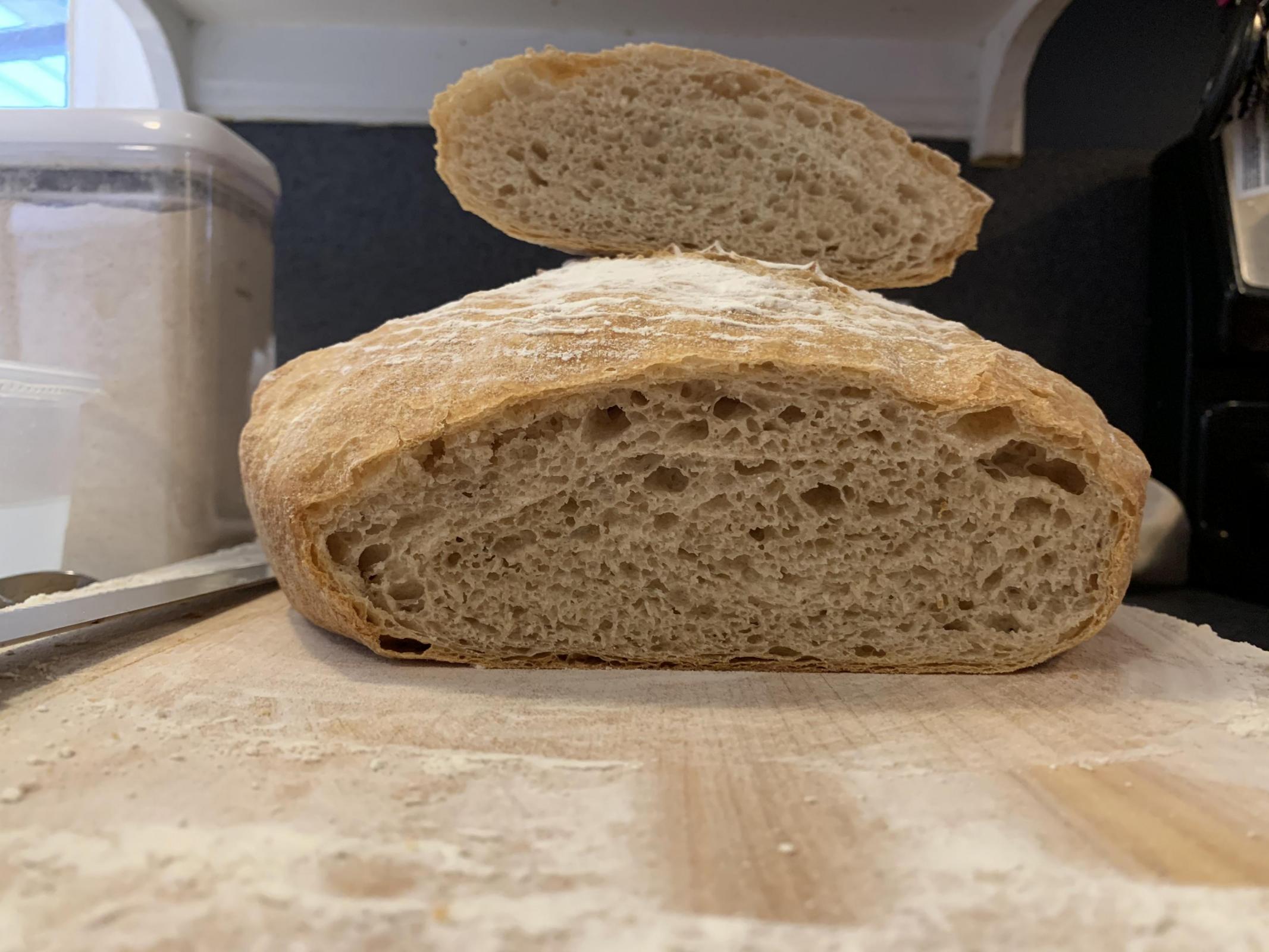 Well, there she is... good, bad, or ugly I don't know.
It sure was delicious!!!
Too describe the result will be difficult but, here I go...
After I let it cool for 30 minutes the loaf did not have a "thump" to the crust like I heard on a lot of the videos I watched. It was more like the crust was a pillowcase over the crumb... almost lose, I would say especially on the top of the loaf. However, when I cut into it, it was definitely not separated from the crumb like I felt it was. It also started to crust a little better as it cooled even further. It never reached the "thump" however... After researching a little I guess I should have reshaped the dough after it rose(sp?) too much in the banneton? Then watched it so it did not rise so much before the bake.
Any thoughts would be much appreciated!!!