October 25, 2019 - 3:27am
Cuttlefish Ink Swirl - Community Bake
For those that want to take a ride on the "wild side" here is the CuttleFish Ink Swirl. Please use this post for all things related to the Cuttlefish Ink Swirl. All post related to the Basic Open Crumb should be posted to this page. The Basic Open Crumb Sourdough is the main focus for the Community Bake. It requires no special ingredients.
There are 2 spreadsheets below. One details the "Black Dough and the other, the "White Dough". Both doughs are mixed at the same time and then they are laminated together in order to obtain the swirl affect in the crumb.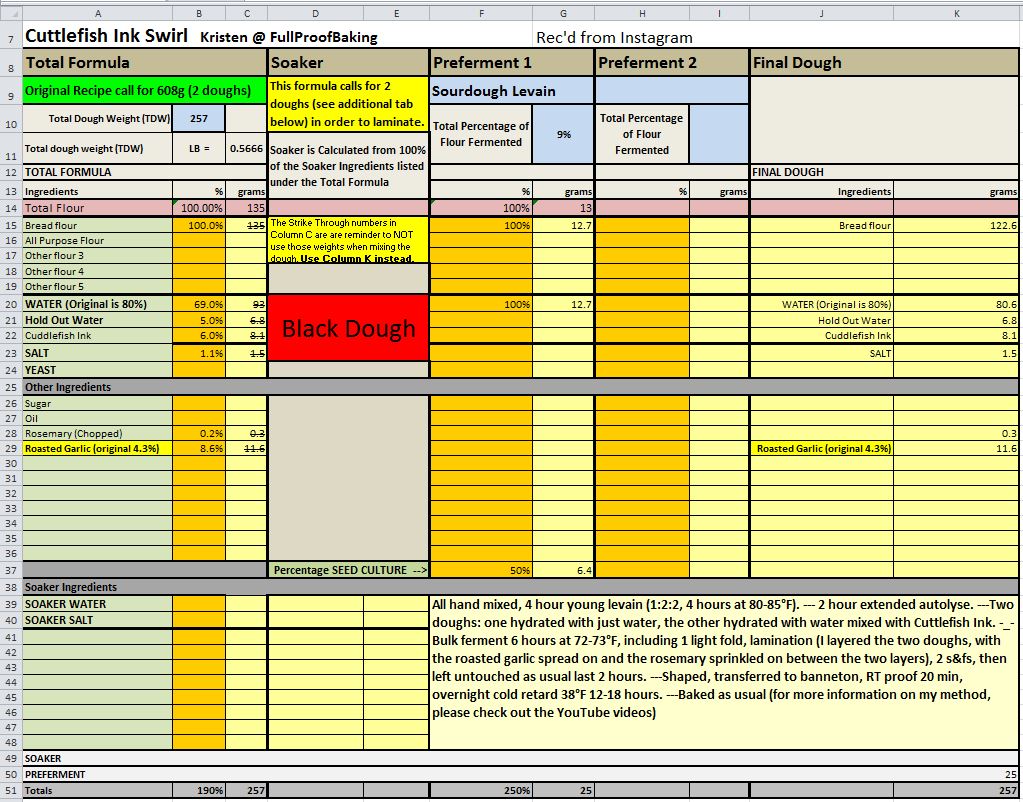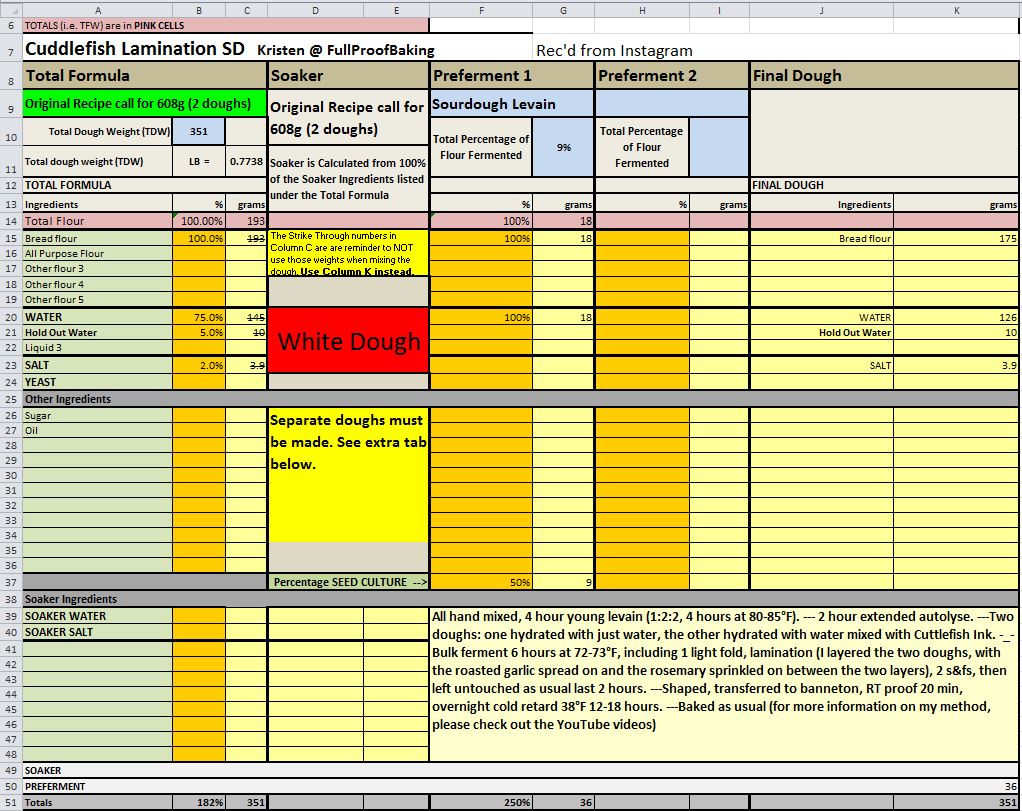 The instructions are listed on the spreadsheets. Don't hesitate to ask questions, if clarification is needed. 
This one is a blast? Slicing into it for the first time "is like a box of chocolates, you never know what your going to get". 
Run Forest, ruuun...