October 23, 2019 - 1:29pm
Can you tell me what went wrong with my sourdough?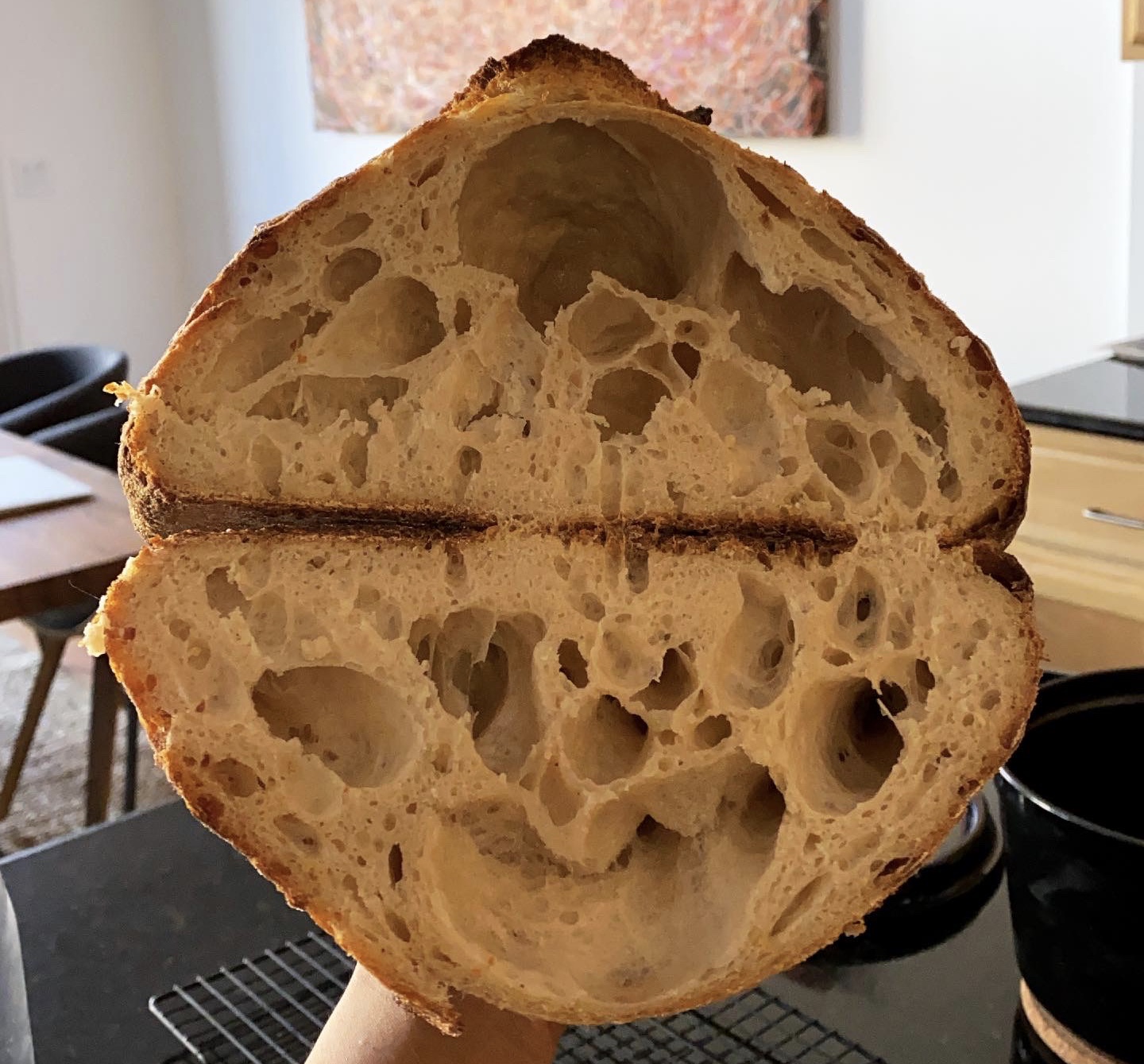 Newbie sourdough enthusiast and I've been following Tartine's recipe. I feel like I can't get something right? The holes are too big? Is that a bad thing? Also why is the layer just below the crust looks dense? Especially around the bottom. The layer doesn't feel dense when I touch it though.
Can someone tell me what I need to do to improve? I really wanna perfect this.
Thanks!!!