October 17, 2019 - 7:06pm
Is my new teff starter ready?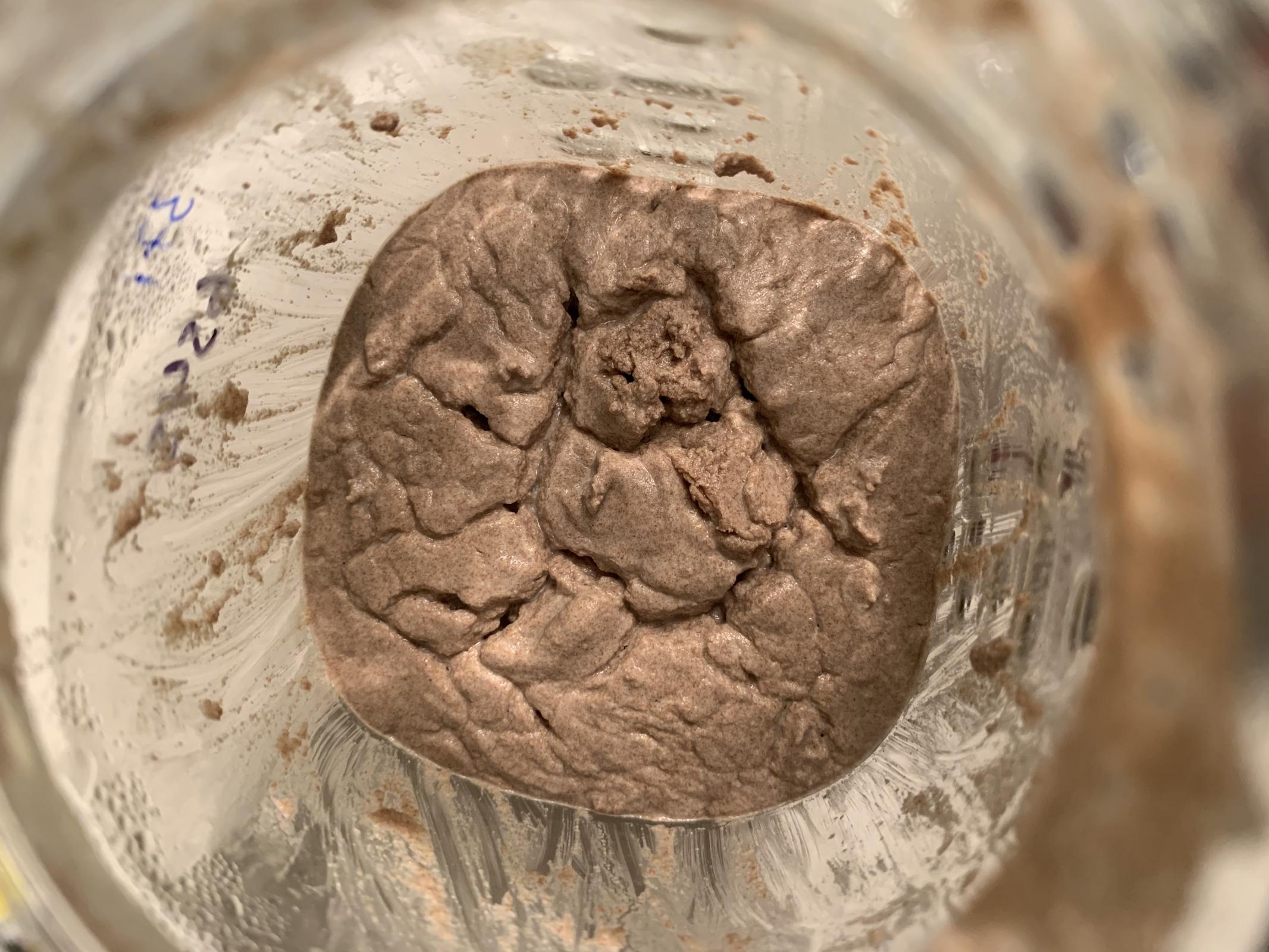 Dear TFL folks, As a first time poster, I just want to start off by thanking you all for the awesome advice and information you share. My love and focus is sourdough breads, but I was recently asked to try and figure out GF baking for a friend who is has celiac. For some reason, I was drawn to teff, and proceeded to begin a teff starter. I began 5 days ago with 1 part teff flour, 1 part distilled water, and a few sun-dried cherries (I thought perhaps these would have more 'bugs' on them so to speak). On day 2, I removed the cherries, and fed the starter every 24 hours since. I have seen considerable evidence of fermentation since day 3, but I wonder how much of an increase in volume I should expect from a healthy 100% teff starter. This one appears to have increased by around 30% (the hard-to-see blue pen mark was where it was at roughly 13 hours ago after feeding).