October 12, 2019 - 10:19am
Pain au choc looks weird.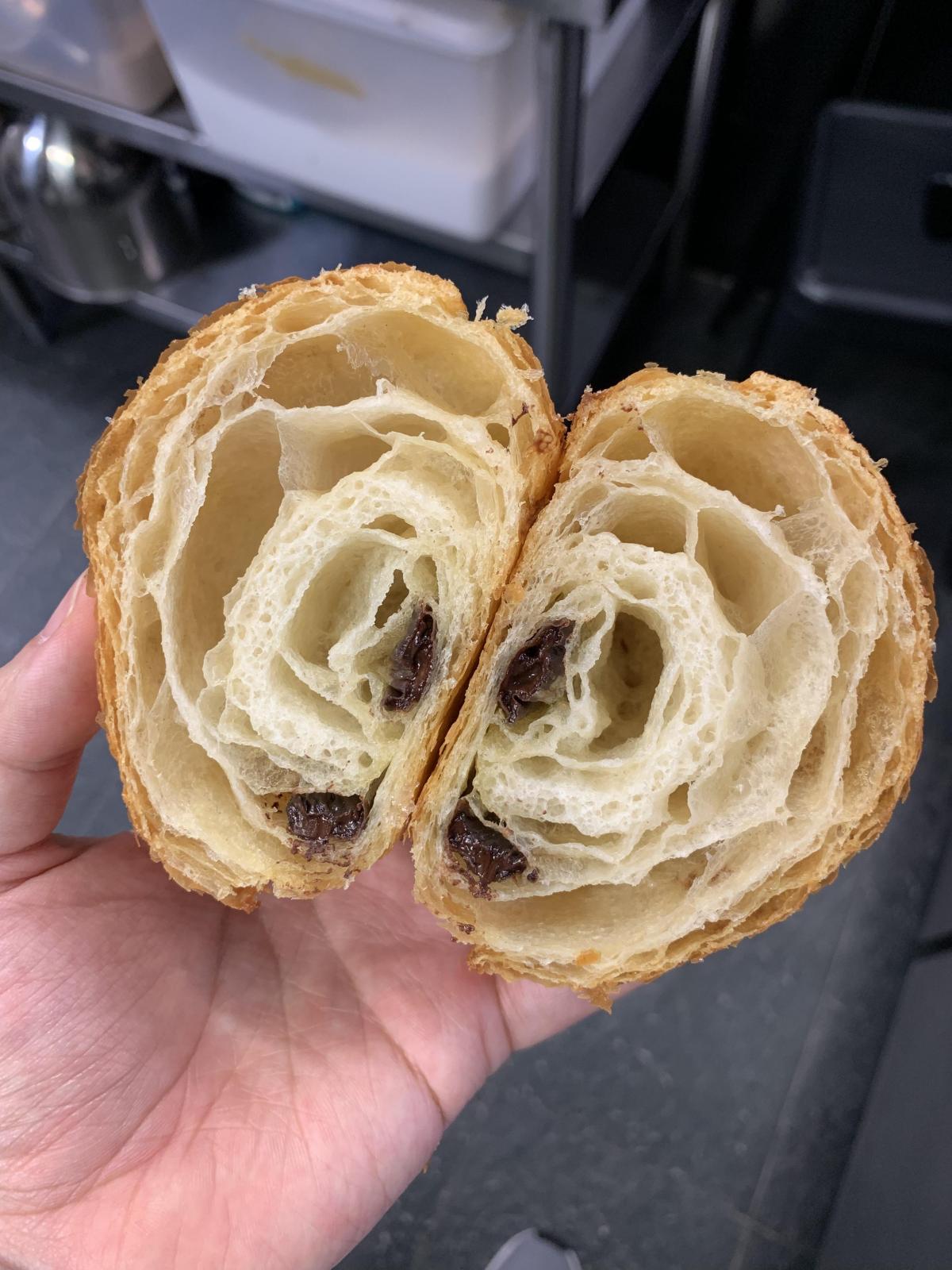 Hi fellow bakers!
I'm Ivan and desperate need some help from some pros here. 
My folding is double fold and single fold. 30% butter ratio to dough. 
Not sure why my danish alway have the bready look on my danish. Would really appreciate if anyone have any idea why this layer appear.