Sourdough Boule Uneven Crumb
I have been baking on and off for ~3 years. I typically bake a sourdough boule 2-3 times a month. The bread tastes great but I have always struggled to create an even crumb throughout the bread. I used to believe it had to do with my proof time, but i have tried varying it both long and shorter with not a whole lot of improvement. The trouble is that the outside of my loaf has an open airy crumb, while the middle is a bit denser.
Recipe: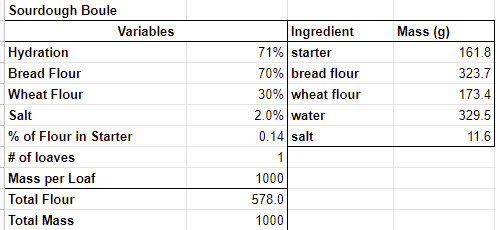 Method:
1. feed starter twice over 24 hours after bringing out of fridge.
2. combine starter and other ingredients except salt and autolyse for 30 minutes.
3. quick hand kneed for ~2-3 minutes 
4. stretch and fold every 30-45 minutes for next 3 hours
5. final stretch and fold out of bowl, and initial rough shaping
6. tension top of dough and place in proofing basket
7. proof for 3+ hours
8. bake in dutch oven
    8.1. 20 minutes with lid on at 500 f
    8.2. 20 minutes with lid off at 425 f
Below is a photo from my most recent load, the sliced piece was from the outside and is much more open.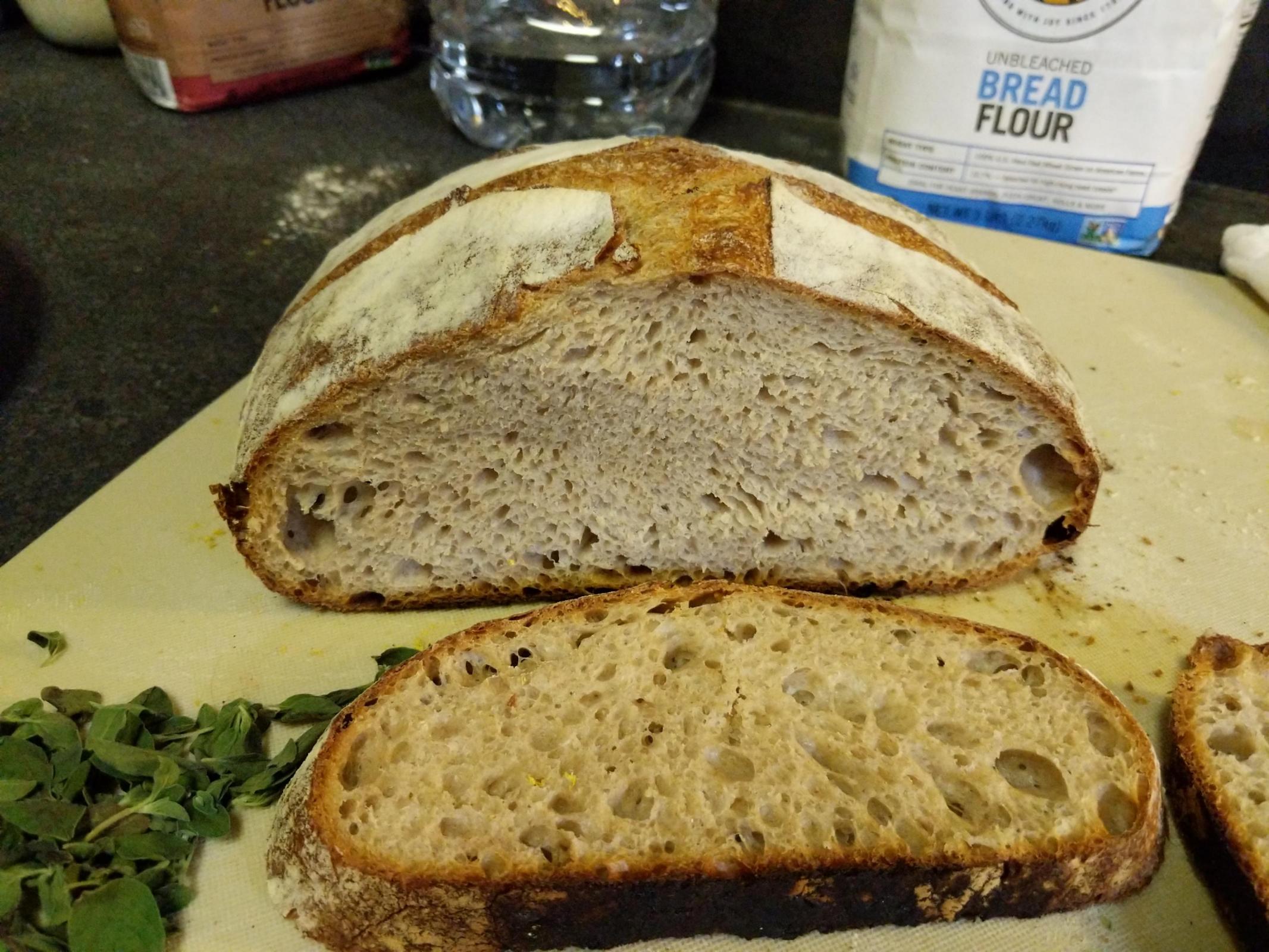 I let this loaf proof a bit longer than the last which had more oven spring but the inside looked nearly identical. Sorry no inside photos of the last loaf.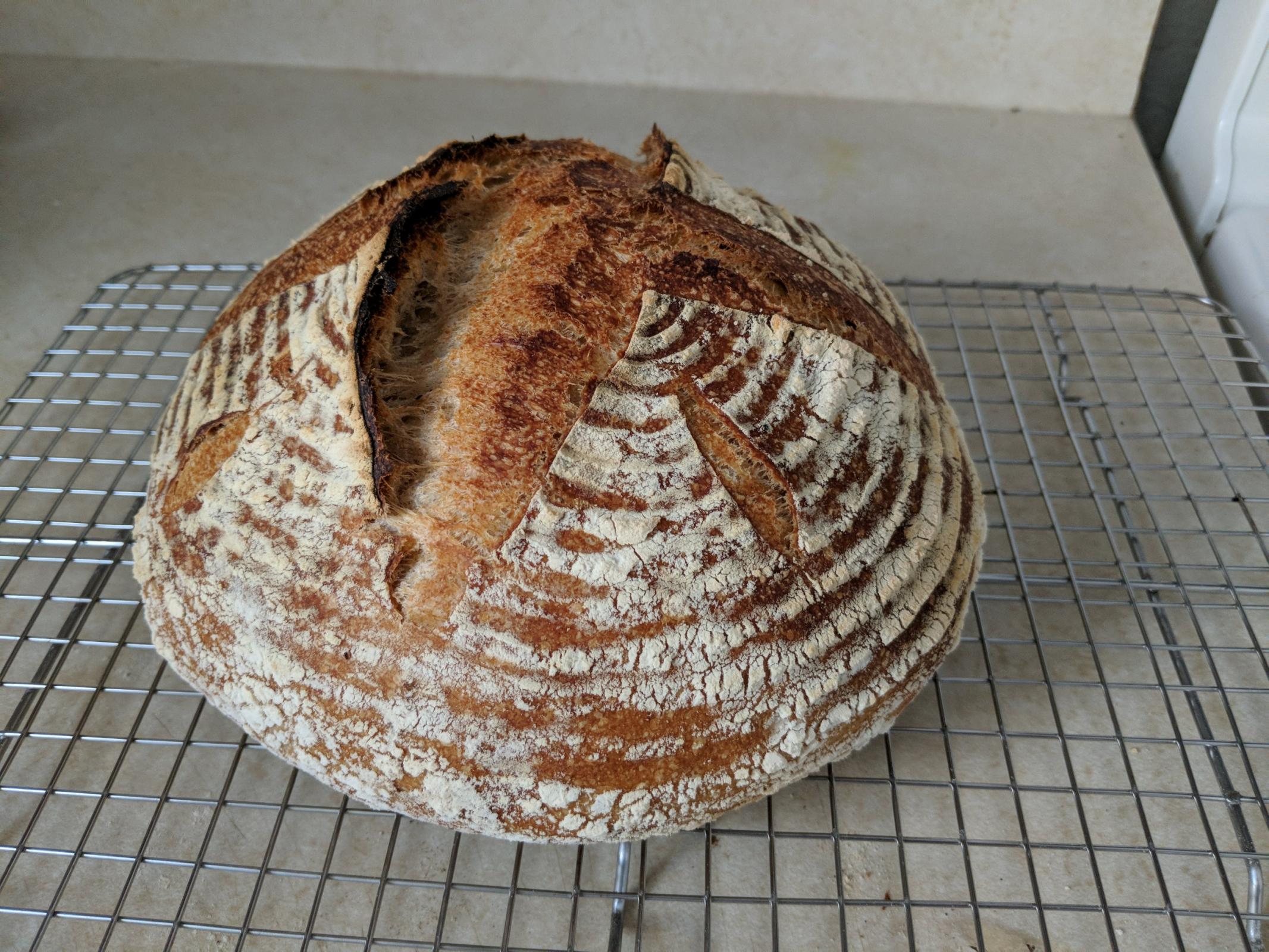 Any thoughts?
Scott