Help! Sandwich bread with a doughy crumb
Hi there, I have been baking this Hokkaido Sandwich bread for a while. I used to be able to make nice sandwich breads using this recipe, but recently I've encountered a problem: the crumb is very moist and almost doughy. The exterior is nice and browned, but you can see the crumb has a line between the nice and fluffy outer ring, and a moist and doughy inner crumb. 
When I tear into a piece of the bread, the crumb is nice and stringy. Doesn't show any signs of a gummy or doughy crumb. But the inner crumb is very moist to touch. Even after toasting, I can form a little ball of dough with the middle crumb of a piece of toast when I pinch some inner crumb between my fingers. 
I check the doneness by inserting a knife in the middle and see if the bread sticks to the knife. It doesn't stick at all. 
The recipe of the bread is: 
43g starter
135g strong white flour (protein content 15%)
74g whole wheat flour (protein content 5%)
118g milk
25g water
2.5g salt
1g instant yeast
26g honey
20g butter added in after initial autolyse
I mix the ingredients except butter, autolyse in the fridge for 30min, 1 cycle of kneading by bread machine 23mins, put into an oiled bowl to bulk ferment at 24C for 2hrs, with 1 stretch and fold after 1st hr. 
Then I shape the bread, 2nd proof in the oven with a cup of hot water 1hr, until the bread has risen to the height of the bread pan, then preheat the oven 230C, bake for 10 minutes in the pan, turn heat down to 180C, take it out of the pan, bake for 10 minutes on one side, then 10 minutes on the other side. The result product weigh 369g. I think for a small bread like this 30 minutes total baking time should be sufficient? 
The original recipe is 65.5% hydration but since I add in whole wheat flour the dough feels stiff and can take some more water so I upped the hydration to 71.4%. The dough was holding its shape ver well at this hydration level, not slacky or flowy at all.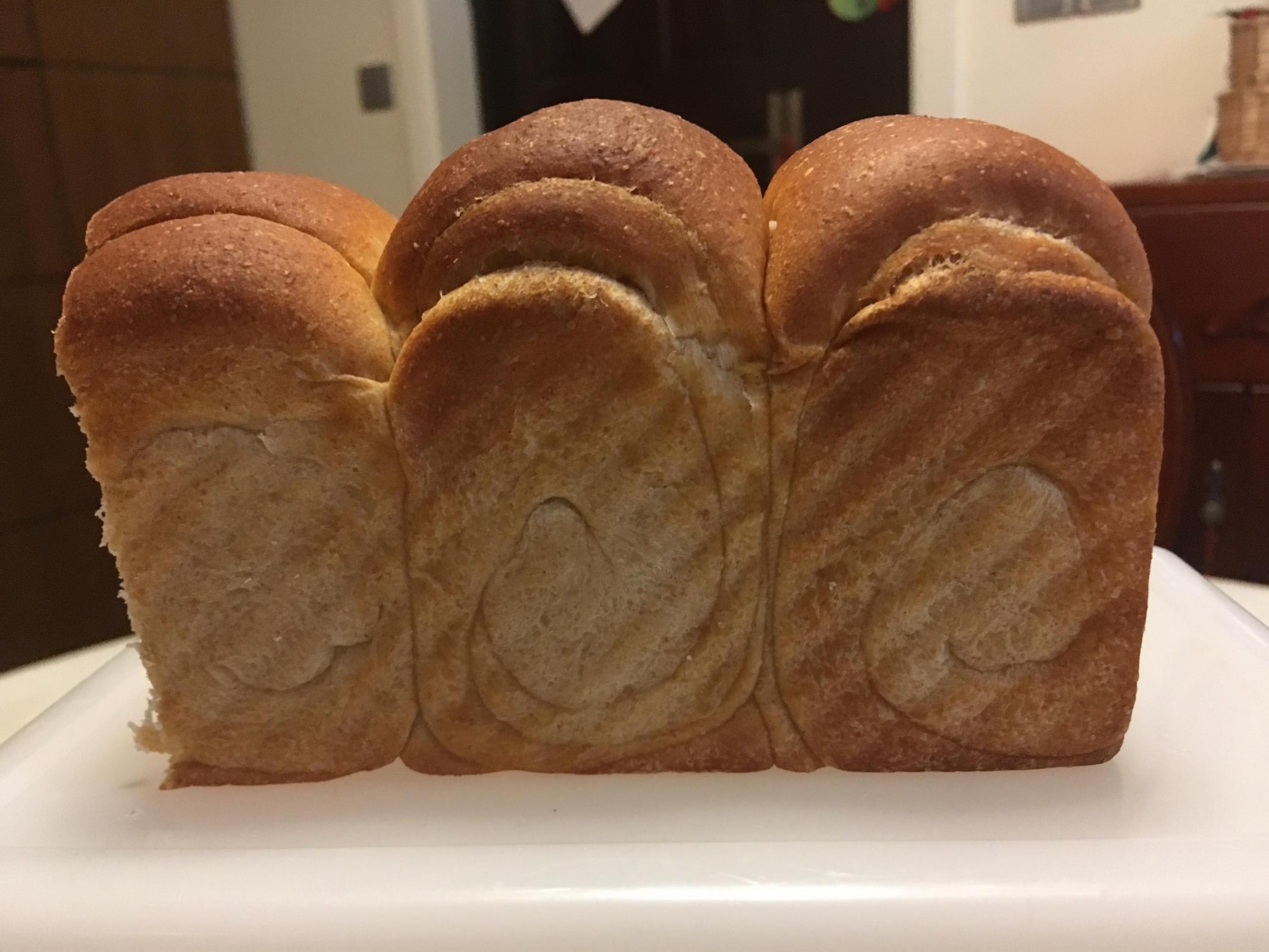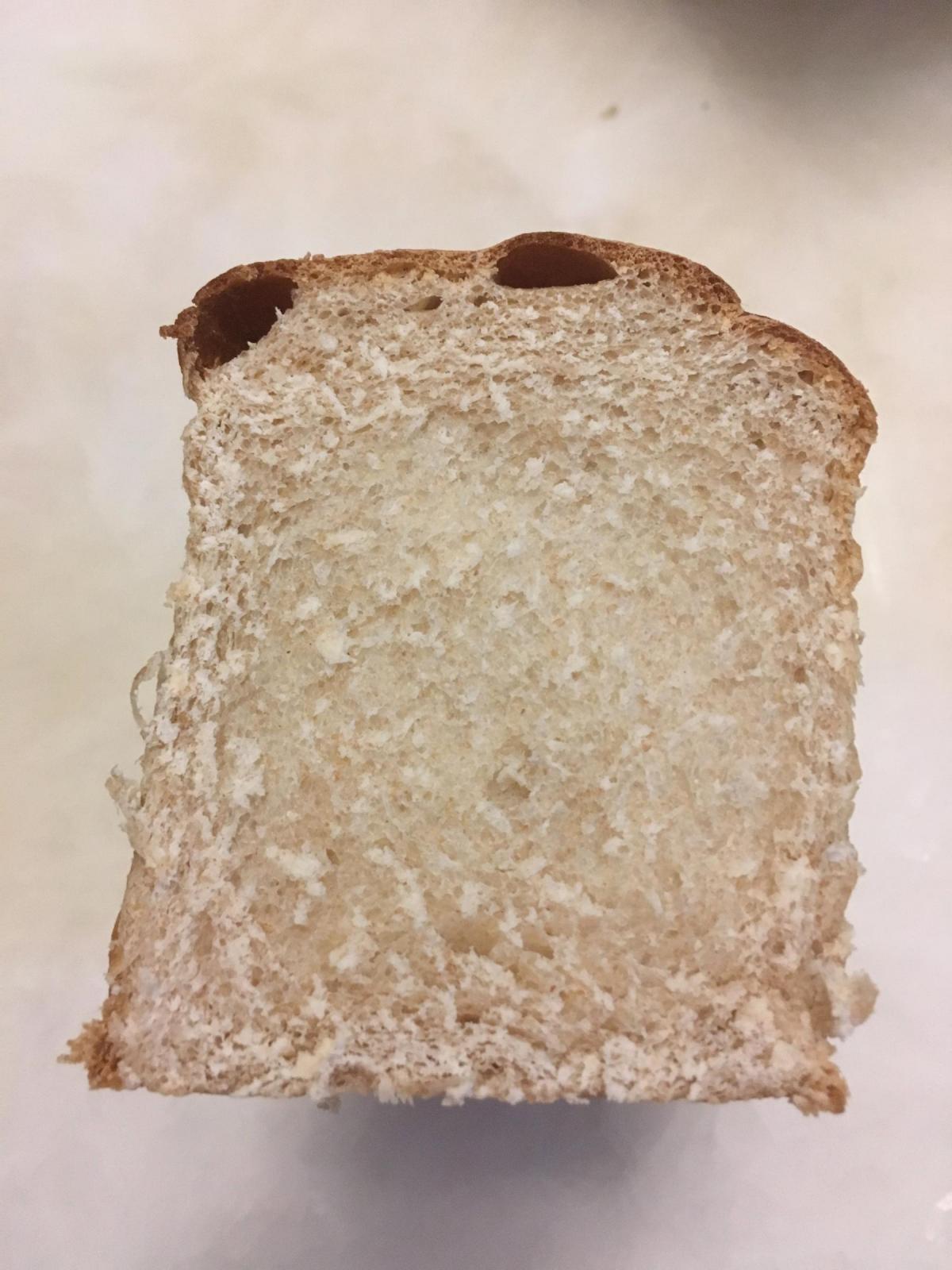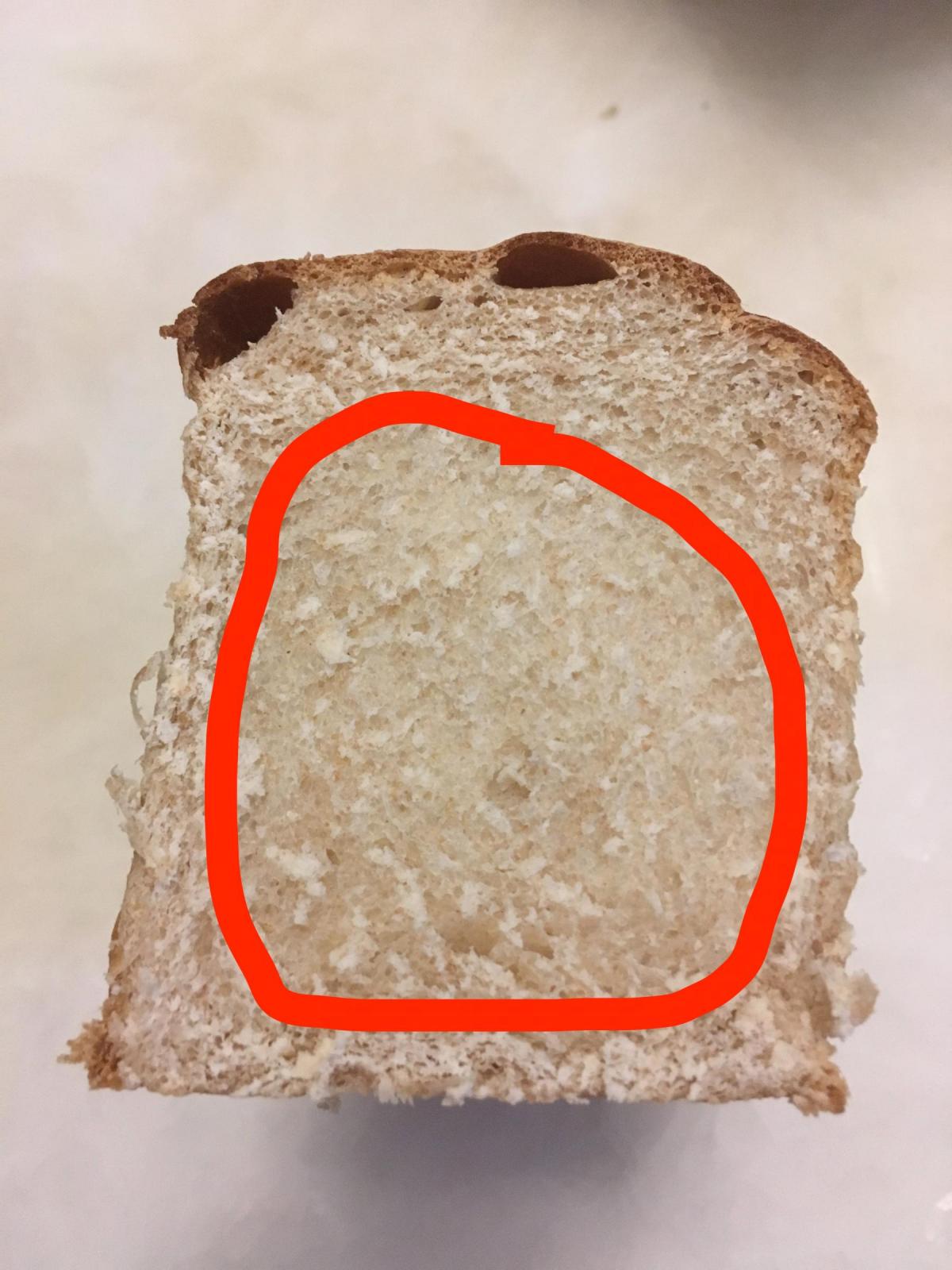 This is a consecutive attempt and the bread has exactly the same problem as the last one. After the first slice I thought it needed more time in the oven, so I baked it at 180C for another 15 minutes. The crust became crispy and super tasty, but the interior is even more moist and soft. I couldn't even slice it without squashing it. So I feel like baking it for longer isn't the solution.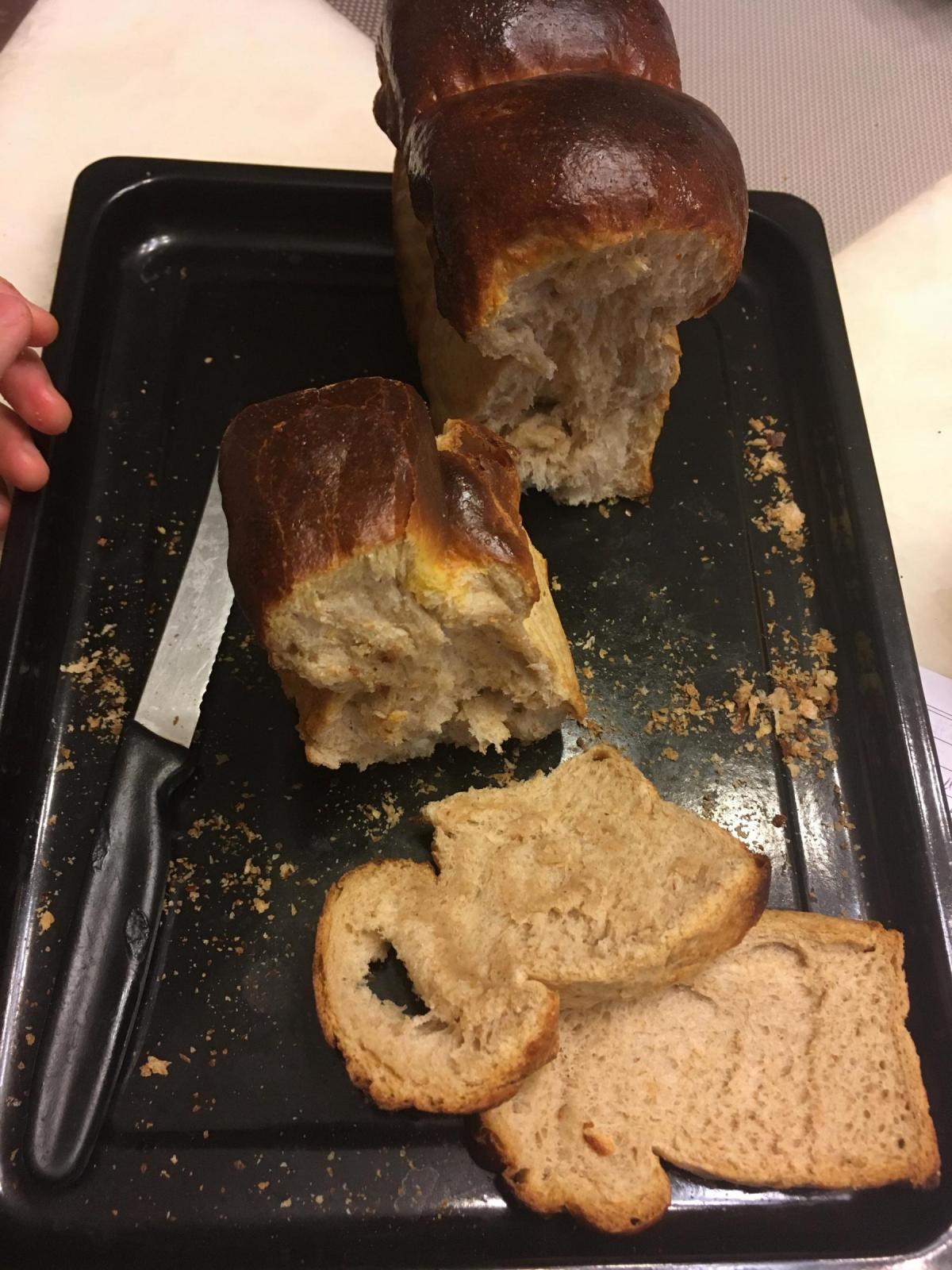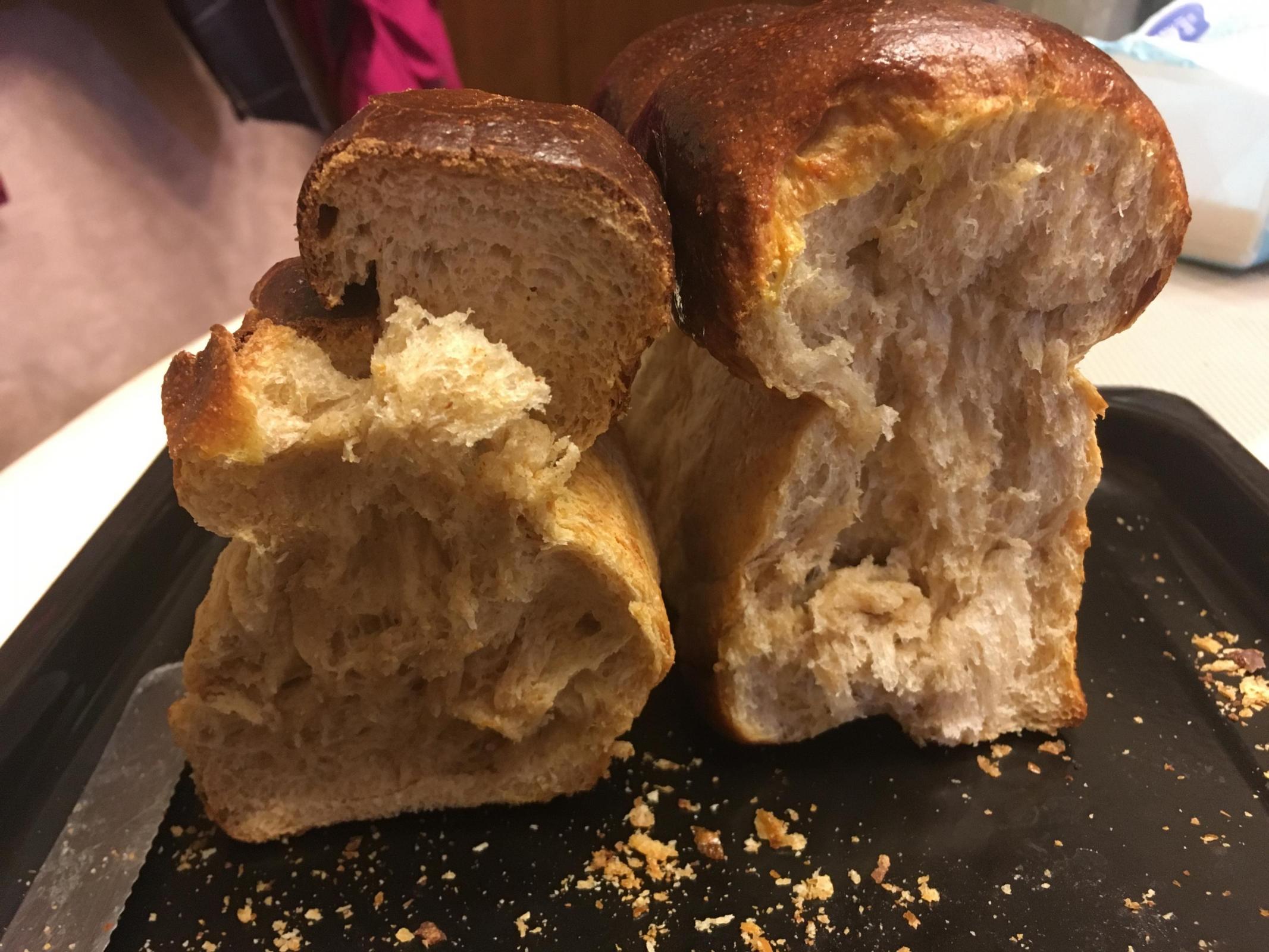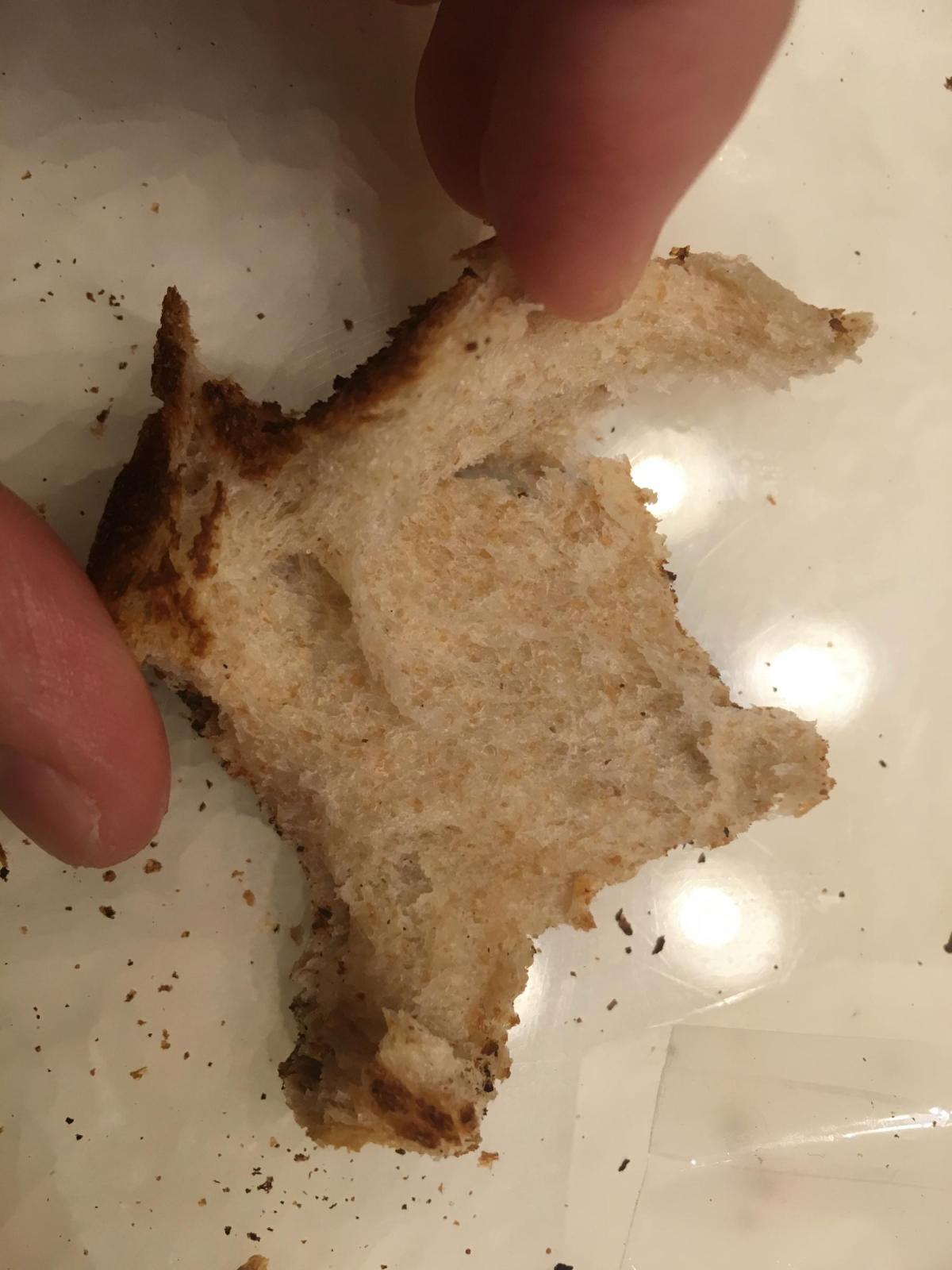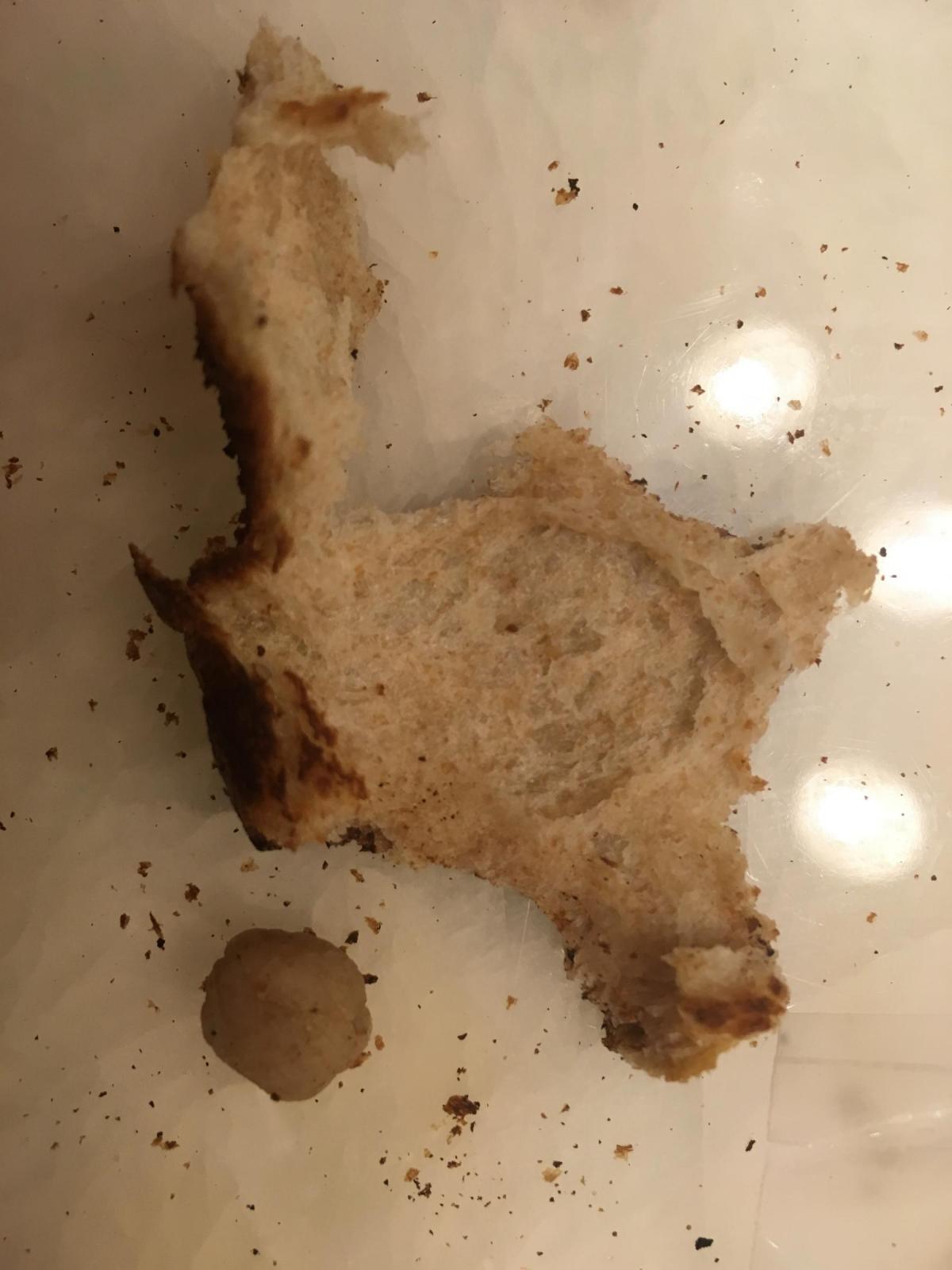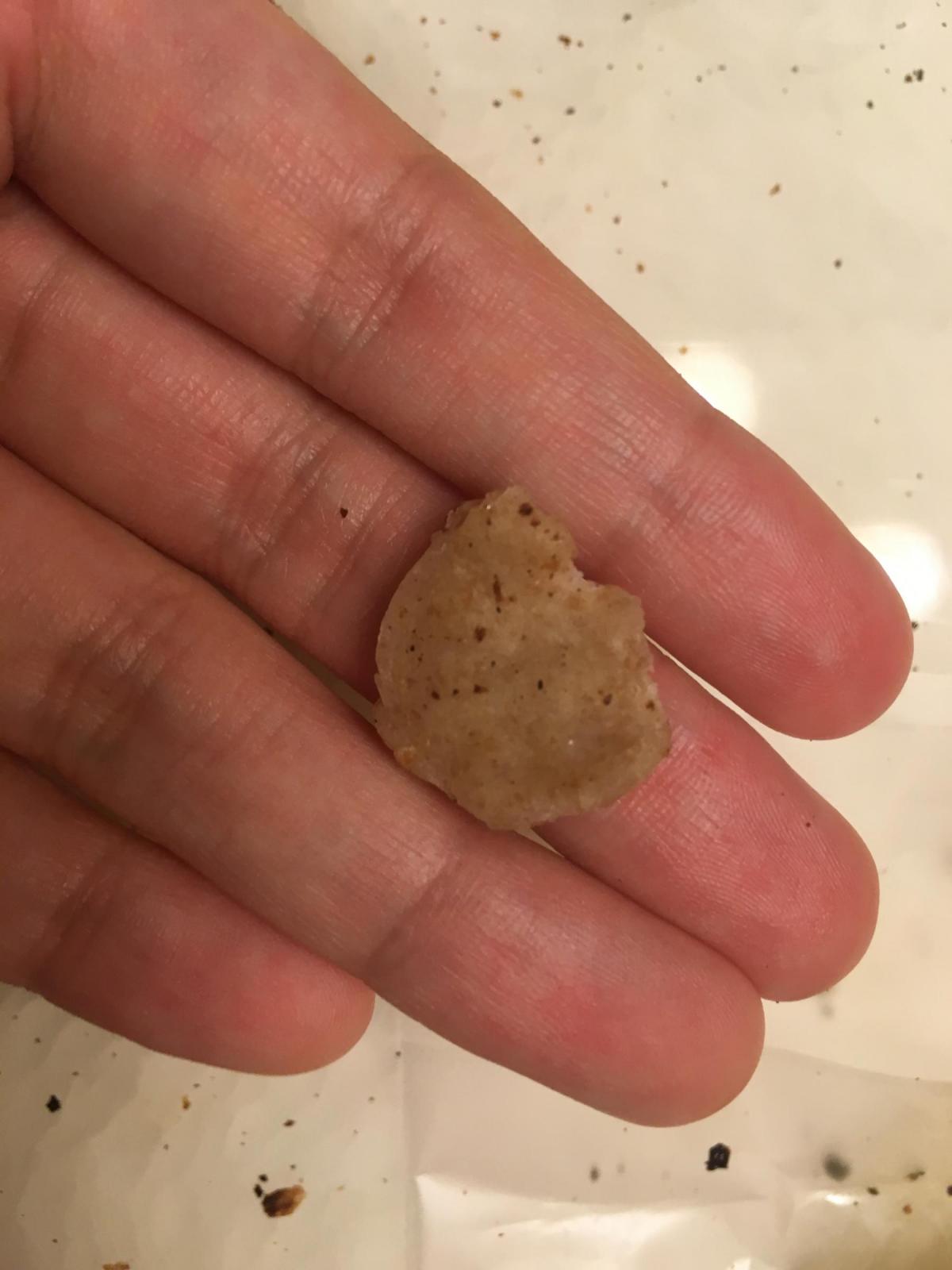 Has anyone had this problem with a sourdough sandwich bread? How do I fix this problem? Should I take the hydration down? All thoughts are welcome! Thanks!