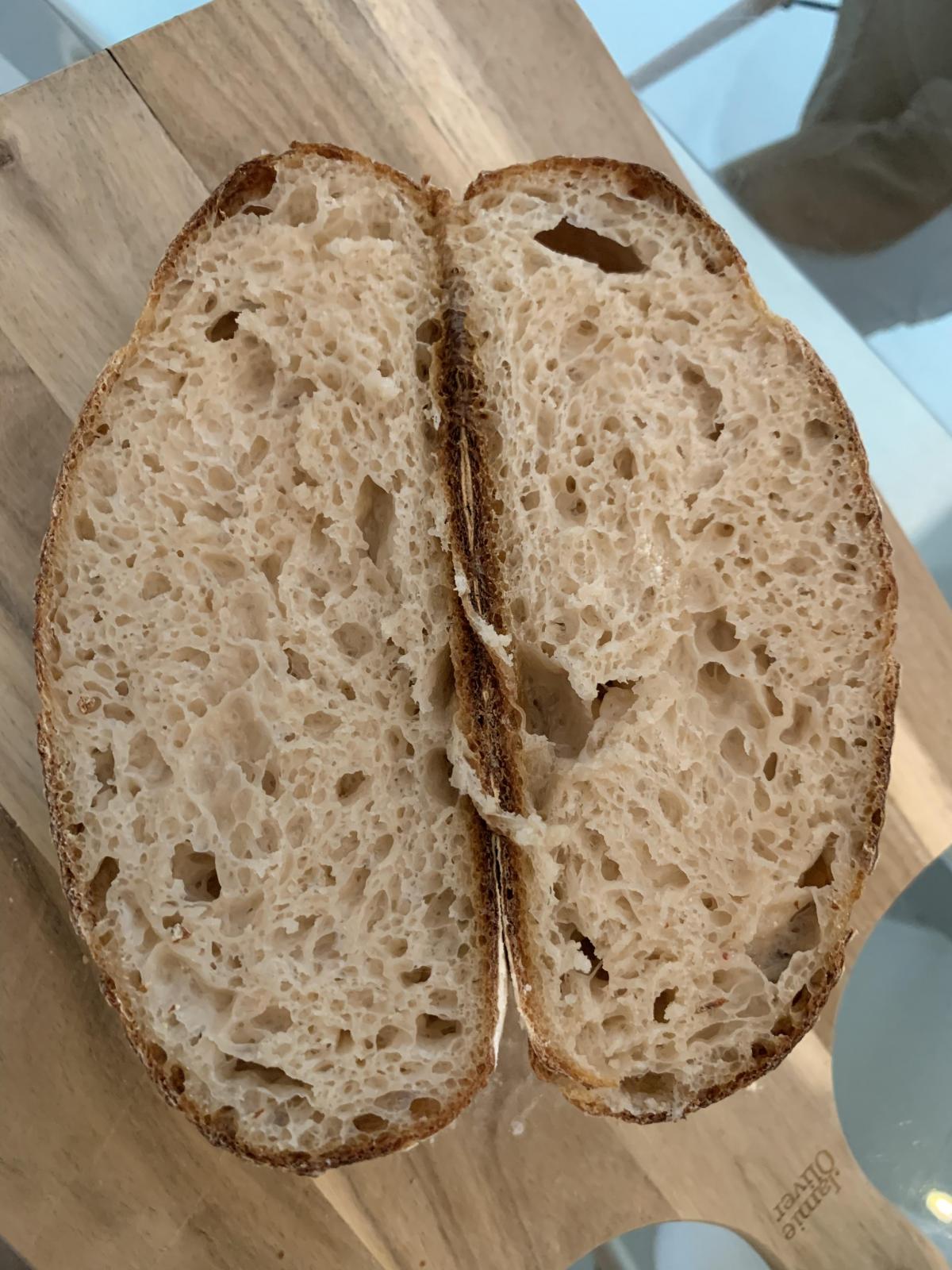 hi,
i am very new to sour dough. I have learnt everything thru the internet through people's blogs, sharing of recipe etc.. 
i created my first sour dough starter just 2 weeks ago by feeding it equal amount of AP flour and water. 
For experts out there please do give me your most honest comments about my very first sour dough loaf which I just baked today. As I am new to sour dough I have no idea what to expect as regards to the correct texture. When I cut open the bread it seems to be a little tacky and sticky. Is that under baked or is that normal? I had baked it at 250 degrees using Dutch oven for 20 mins lid covered and 230 degrees for another 20 mins with lid open. 
I left it in the fridge overnight before baking.