September 29, 2019 - 2:09pm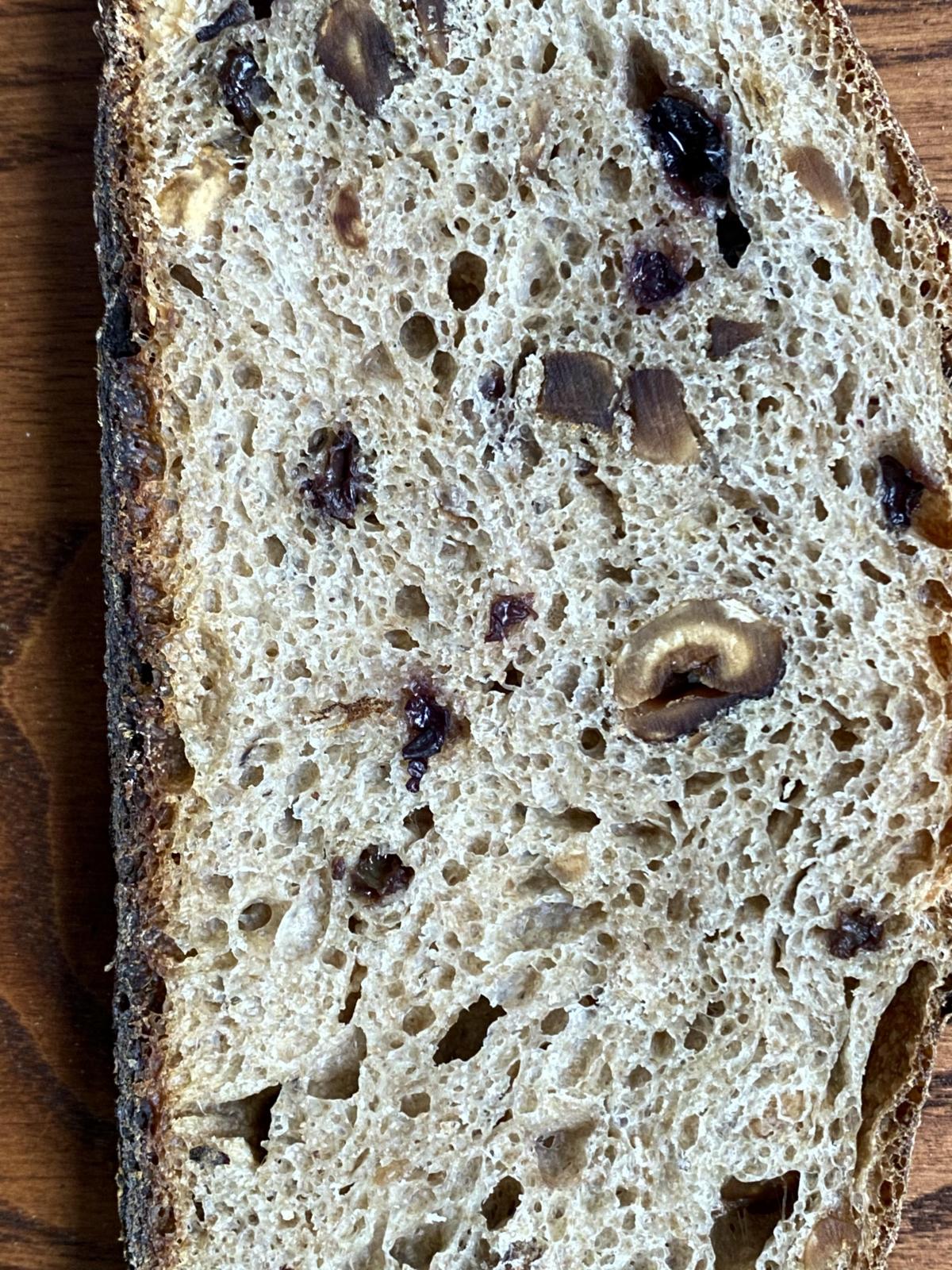 I am hoping to get some pointers.  I just made Hamelman's hazelnut and currant whole wheat bread.
I THINK the crumb is good but it lacks flavor. 
I've made it before and I didn't get a great rise but it tasted wonderful. This one, not so much.
Last time I used King Arthur flour and this time I used Bob's redmill. Last time I mixed it in a Bosch Universal. This time I used my new Famag 5s spiral mixer.   This time I got a much better rise because I think I had better gluten development. 
It came off the mixer at 79F and I was aiming for 75F. I put it in the fridge for the first 20 minutes or so of bulk fermentation till it came down to 75F.  I took it out of the fridge and it stayed at 75F for the rest of the time till I put it in the oven.
Any suggestions about what's gone awry with the flavor?
 Any ideas would be greatly appreciated. Still on a steep learning curve!