September 29, 2019 - 11:59am
Retarding Bagels in Fridge? What am I doing wrong?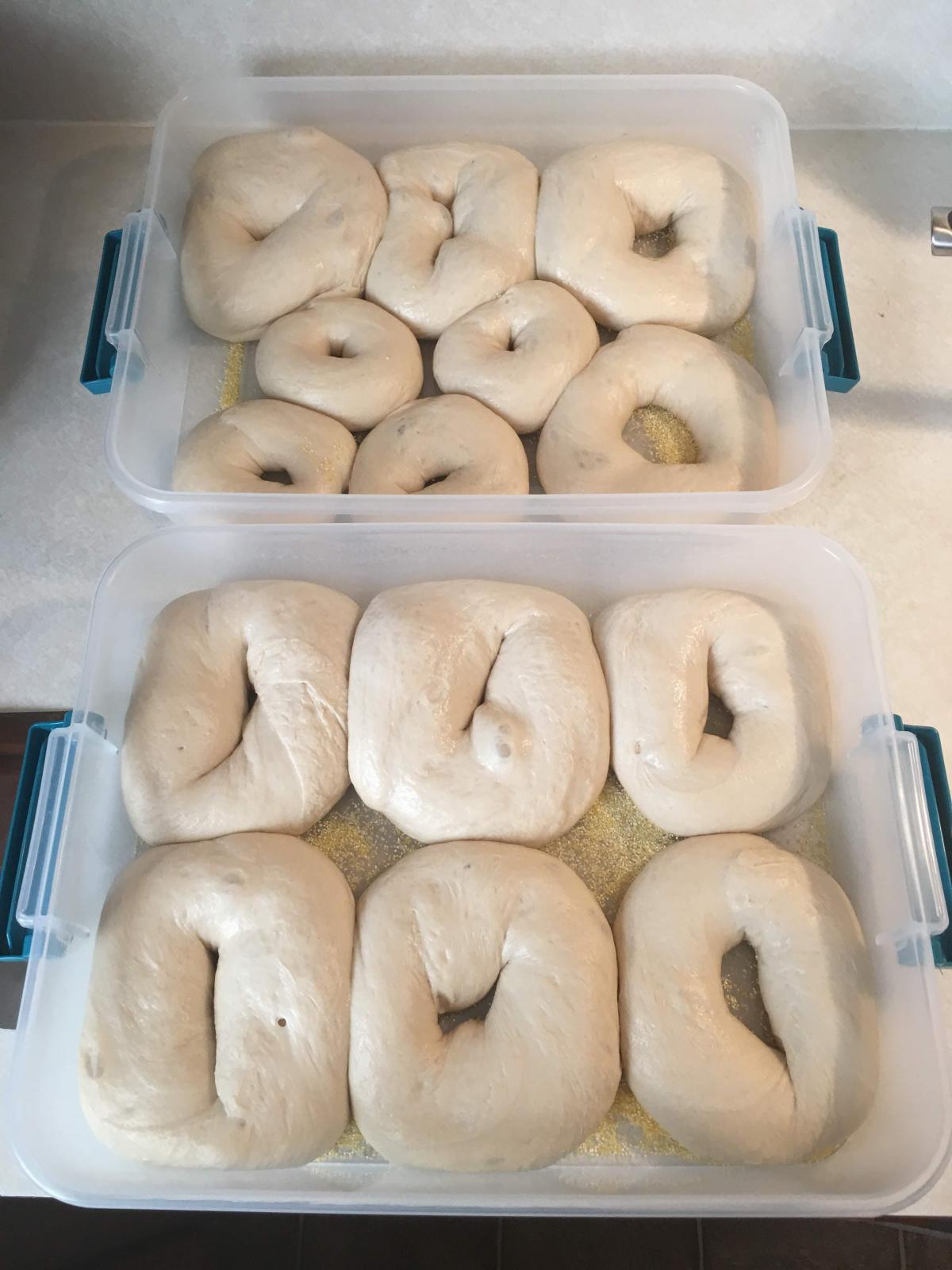 Hy everyone, 
I need some help understanding what I am doing wrong with my bagels. I've gotten real good at making the dough, rolling into shape with ease but I cant figure out the proper way to retard them in the fridge. 
Here is what Ive tried and the results:
1. bagels on a bakers pan with parchment covered in plastic wrap -> Bagels boiled up somewhat flat and the dough was still somewhat moist/tacky before the boil.
2. bagels on a bakers pan with parchment uncovered-> Bagels dried out on top and boiled well but once baked the crust was hard on top and soft bottom. 
3. bagels in plastic box with cornmeal on bottom - > This was the method I did this week, I left the bagels in the box with lid on for 2 nights and when I grabbed the bagels out they were way over proofed and collapsed in my hand. Ended up tossing the bagels. I let the bagels rest on the counter for about 40 min before placing in the fridge. 
Before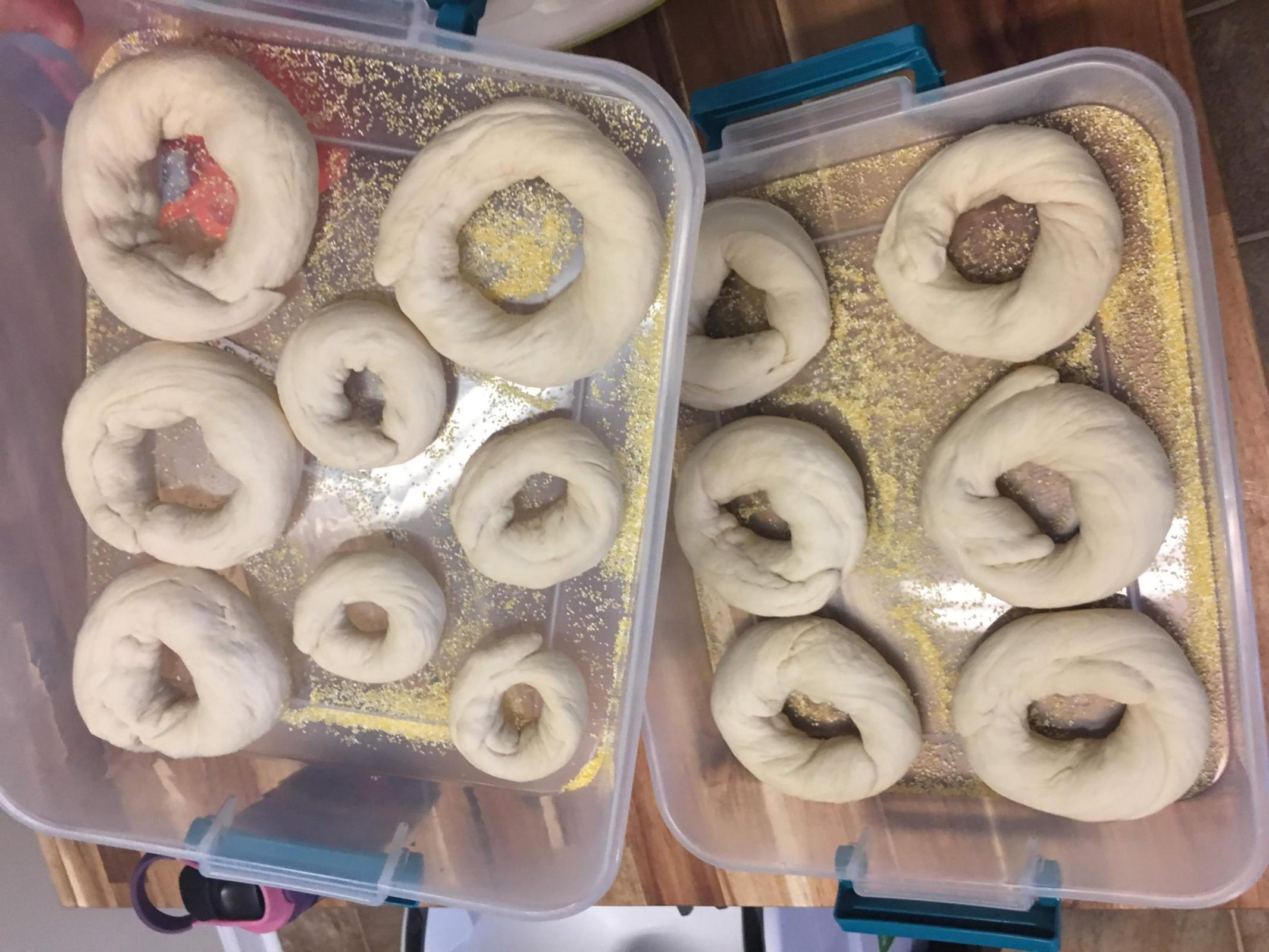 After 2 nights in the fridge with a lid on.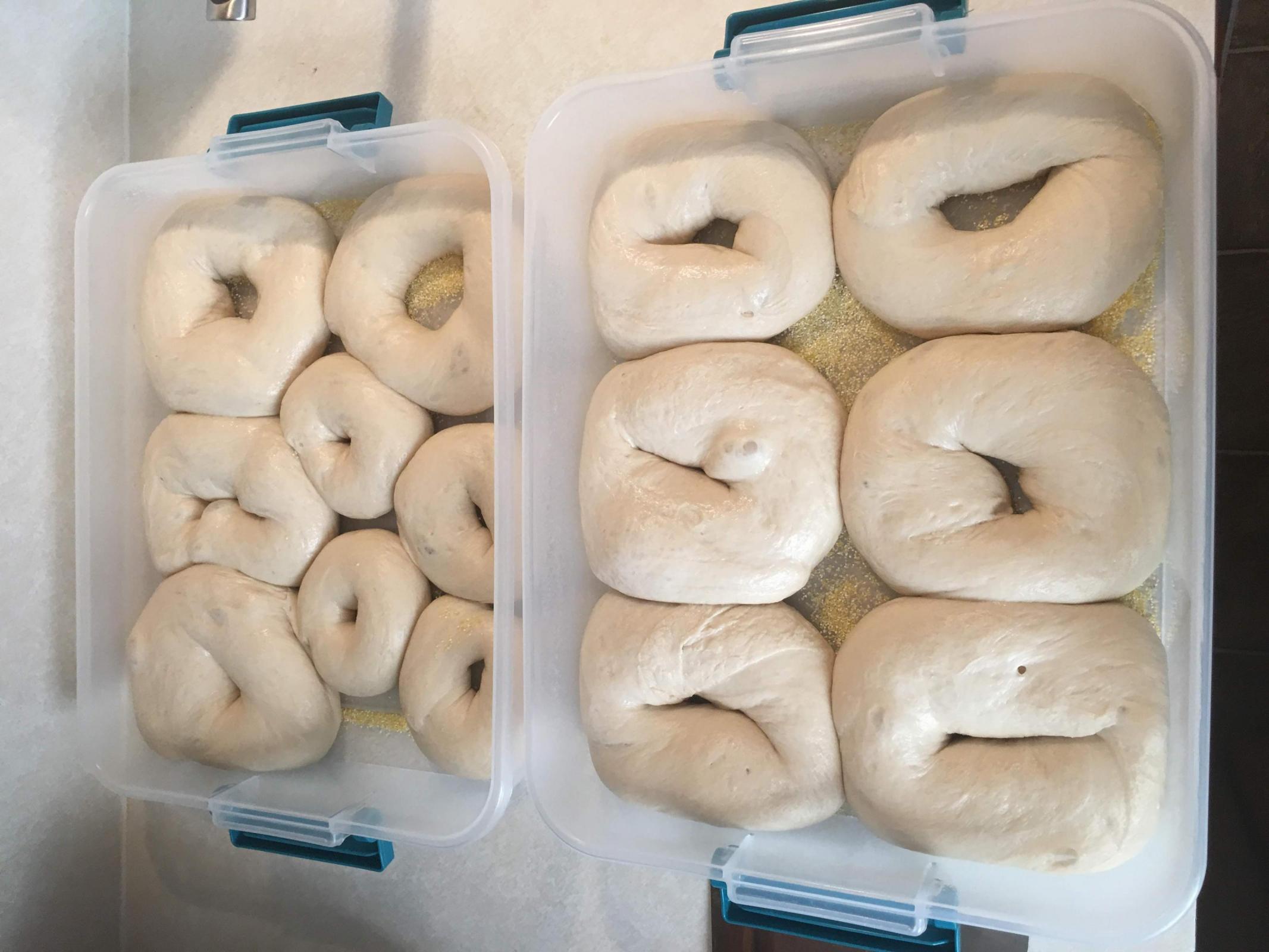 Im using Peter R's recipe. Hopefully you all can make some suggestions. Im looking to understand the process better so my bagels can be handled without stretching out of shape when I pull out of the box. Maybe there is a process I am missing.
How do most people get the bagel out of the box and into the boil without ruining the shape of the bagel? I think that is the question.