September 23, 2019 - 8:00am
Differences between starters (flour types)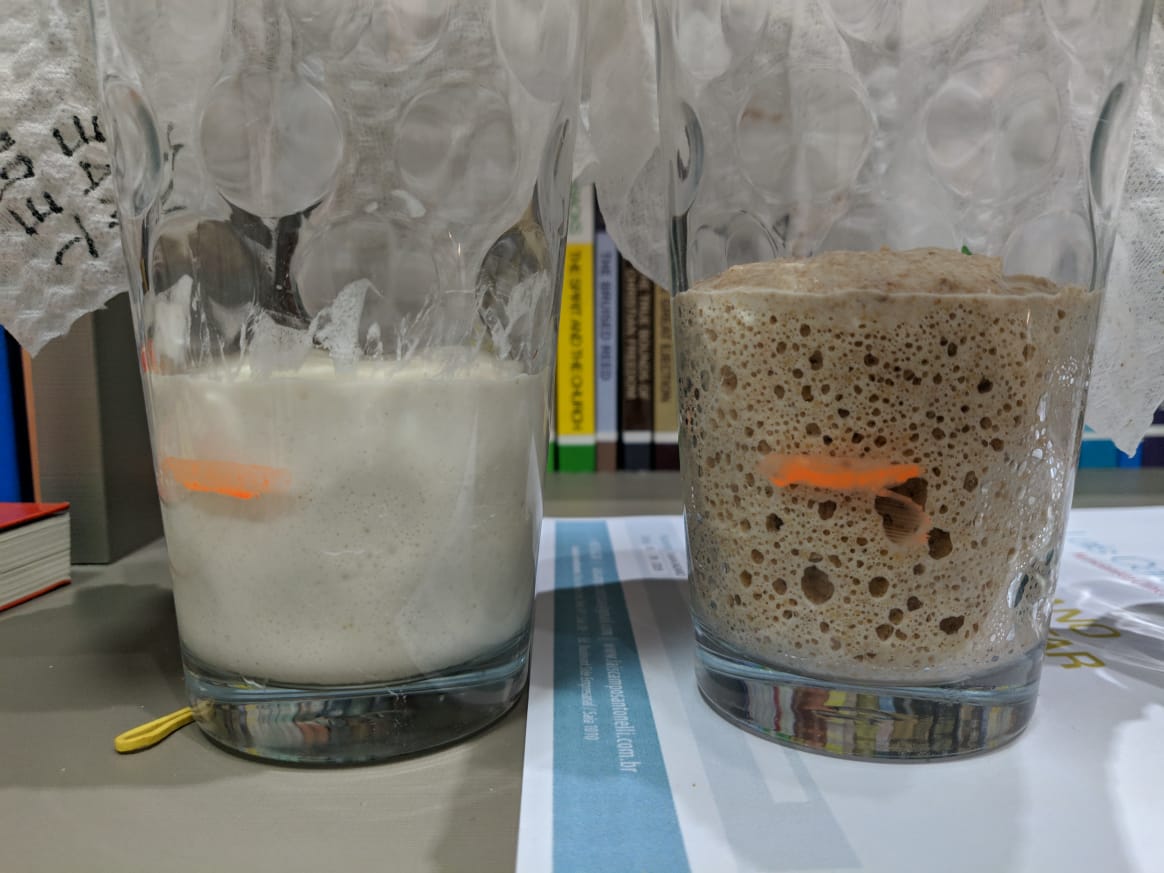 Hello! I am new to sourdough baking! I've have already successfully baked my first loaf. Thank you for all the tips I've read in this amazing website. 
I have question for the experts.
I trying to cultivate two types of sourdough starters. One made of whole grain and the other made of white flour only. 
My question is: the whole grain sourdough starter seems to be more active and bubbly than the while flour one (as seen in the picture).
Is that normal? 
Thanks, and happy baking to you all!