September 21, 2019 - 2:45pm
First Sourdough... I'll take it :)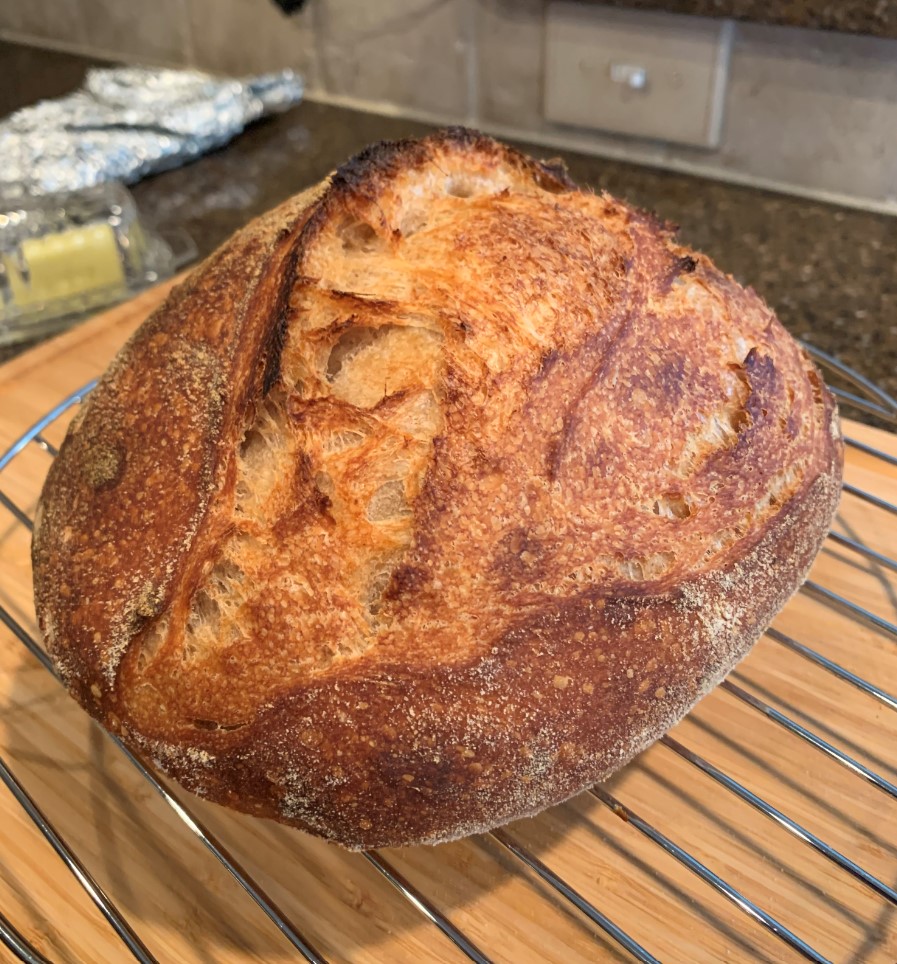 Thought I'd share my first sourdough since many in the forum helped me successfully get through building my starter.
I followed Kristen's methods @ You Tube - Full Proof Baking on making the starter (although that got derailed a bit) and making the basic open crumb sourdough.  (If you have not watched Kristen's videos, I highly recommend!)
Overall, I'm satisfied with first attempt.  Thanks all for the help with my starter!