September 14, 2019 - 7:11pm
A picky starter?? My new starter only eats whole flour?!?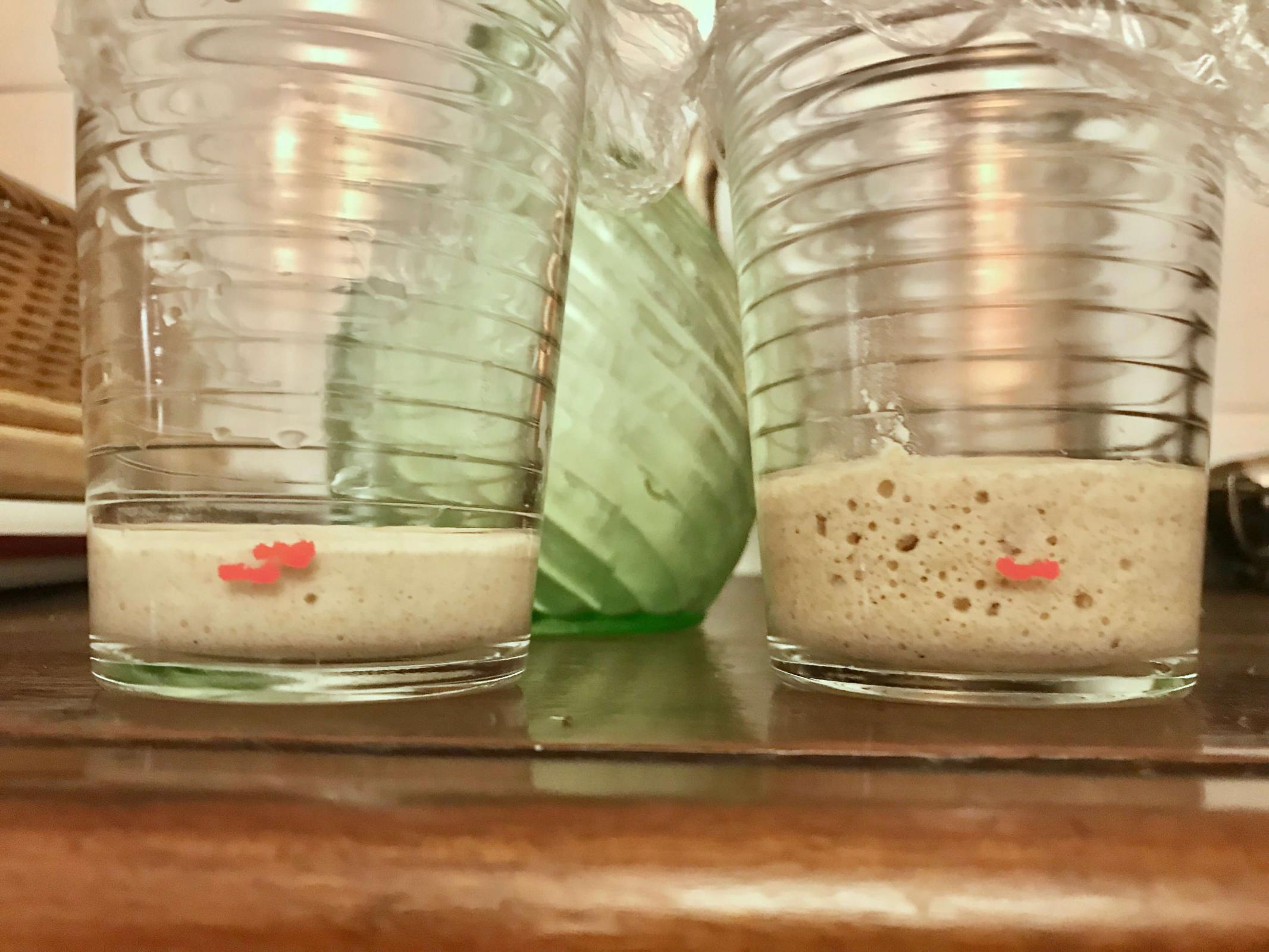 Hy guys. Long time no see :)
That's because I haven't been able to bake in last months. Trying to change that I'm making my self a new starter.
And now (almost 15 days later...) if I feed it with whole flour it behaves like it is ready to raise a loaf.
1:1:1 and doubled or more in 4 hours. Ok.
But...
if I feed it with white flour (not a bread flour, a pizza flour. 00 low in protein 10%) it just don't raise nothing...or almost nothing.
The image speaks for it self. This was token 6 or 7 hours after fed, both at the same time.
It's like this for 4 or 5 days already.
To be clear.
I took a starter fed with whole, that had more than doubled, and fed it with white and whole flours at the same time. 
For instance, like if have used only the glass at right in the photo above, and mixed half with white half with whole. Discarded the glass on the left.
Any thoughts? Ideas? Should I start over?
Also this starter don't seam to be at the fast side of my previous starters.
Some data, but not with much precision, as I haven't took notes on this.
Doing this for about 10 days now. Feeding it every day, or now, every peak, since it began to have activity.
It was started with some old frozen starter, but by the behavior I think it just started from scratch again. Or almost.
Smells superbly! Fruity. It is a ferment for sure :)
Thanks for any help.
Happy Baking :)