September 8, 2019 - 4:32am
Hello TFLers! I haven't posted for a long time because I was very busy. I just made it through my first year of practicing the noble profession of teaching so to celebrate it, I made a sourdough brioche. 100% sourdough, made with whole eggs and about 70% butter then baked in ensaymada style in ensaymada tins. I wish I have made a brioche à tête shape too given shape of the tins.Though simpler to make, it was still a labor of love; it took 36 hours from start to finish! The dough was wetter and richer in butter; I only kneaded by hand and it feels like baba dough which is usually made in a stand mixer. It was really worth it, so rich yet so light!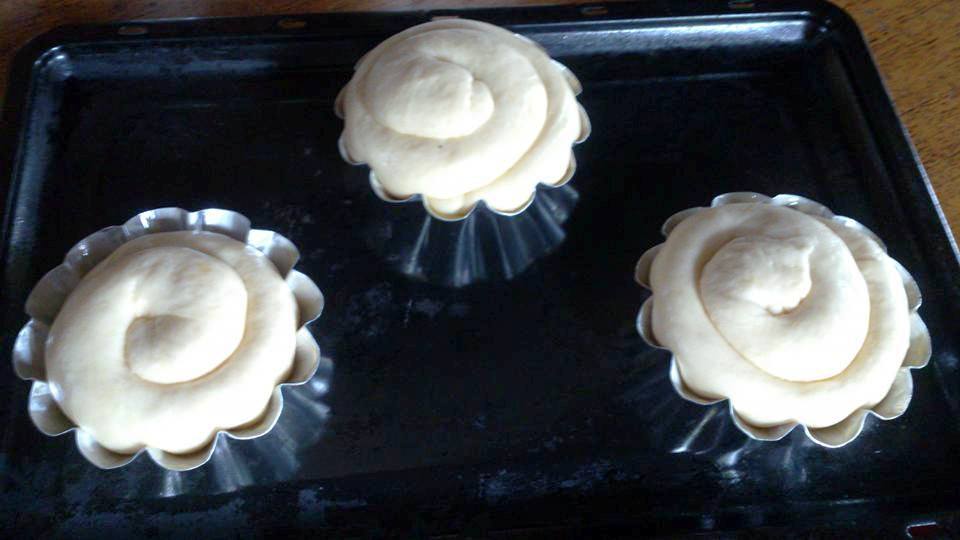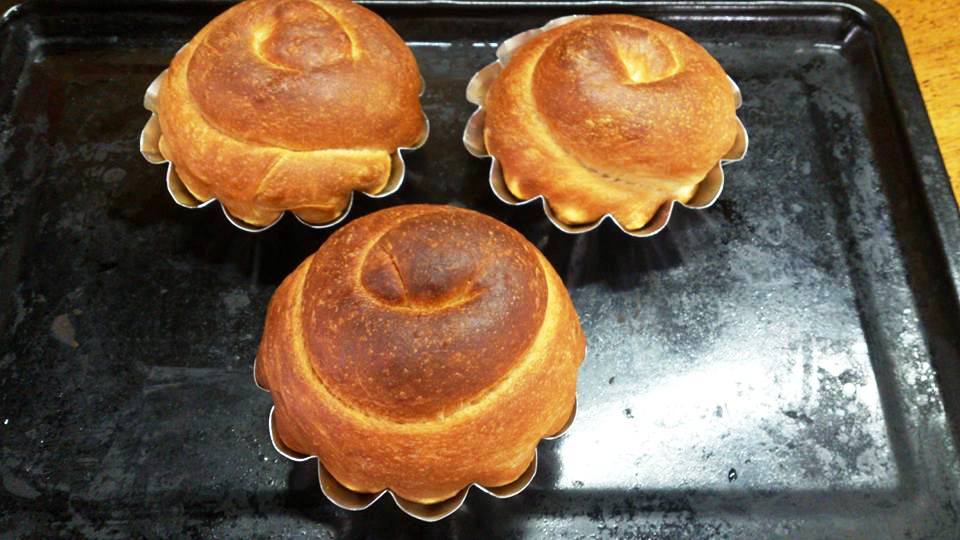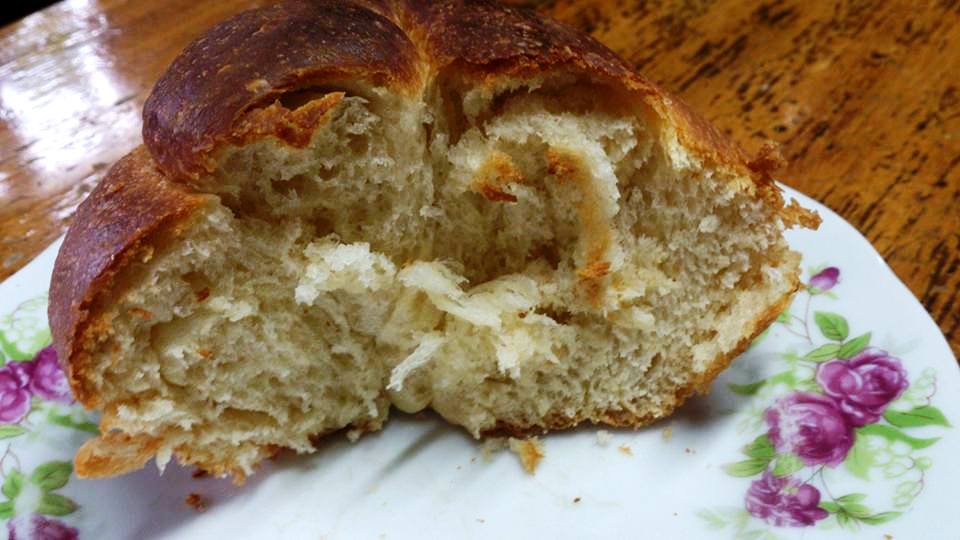 Crust was crisp and flaky and the crumb was so soft and light.The crumb was very shreddy and difficult to cut. I was lazy to get my serrated knife that's why crumb appears to be rough and non-uniform. I also used store-bought eggs (would you believe it? Our hens seldom lay eggs these days.) so it didn't have the nice color that I'm used to.
Fragrant and so buttery with a pronounced tang. It's less rich than my ensaymada but if you top this with butter, sugar and cheese; it will be a good ensaymada too. Not too sweet too because of less sugar and the absence of it in the topping. I chose to leave it plain and just eat with jam instead.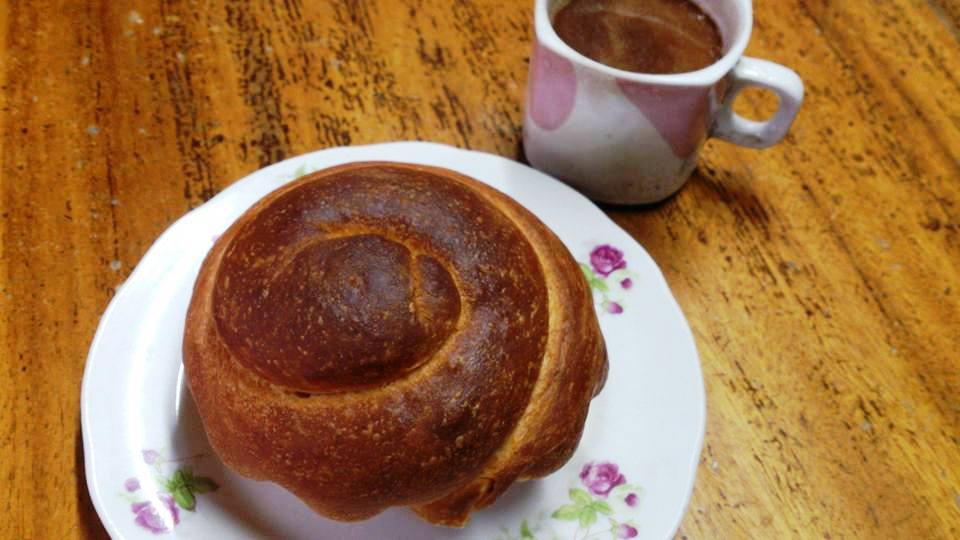 Served it with traditional hot chocolate just like the traditional ensaymada pairing. Perfect for this rainy day!

I hoped you enjoyed this post! See you next time!