August 28, 2019 - 11:21am
Hi,
I've been baking bread for a few months, appreciate the great pointers from this site.
I've made a few white yeast and sourdough boules and loaves.  In general I've been doing relatively high hydration (72-78%), using various methods and amounts of yeast.  Most of the results have been surprisingly satisfying, but up till now the boules all came out a bit flat.  Not pancakes, but would definitely have wanted a taller loaf.  After shaping, the dough always flattened out fairly rapidly.  I was using various no-knead and stretch-and-fold techniques.
Recently came across the Slap and Fold video by Bertinet, and thought maybe my dough wasn't strong enough, so maybe slap/fold would be the equivalent of longer kneading and might be helpful.  Used it yesterday for a plain white yeast bread, and it certainly was.
Previous stretch and fold: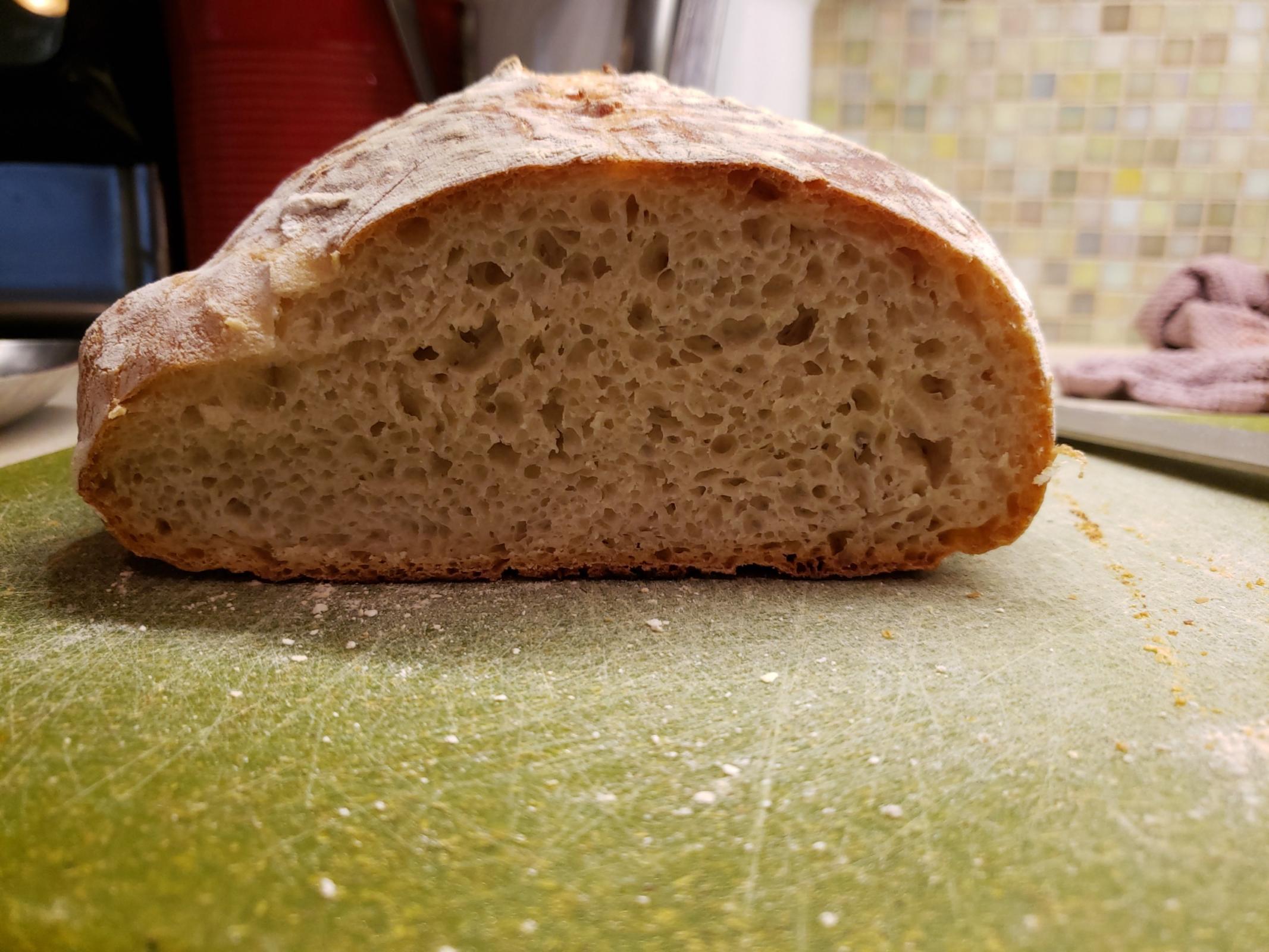 Yesterday's slap-and-fold: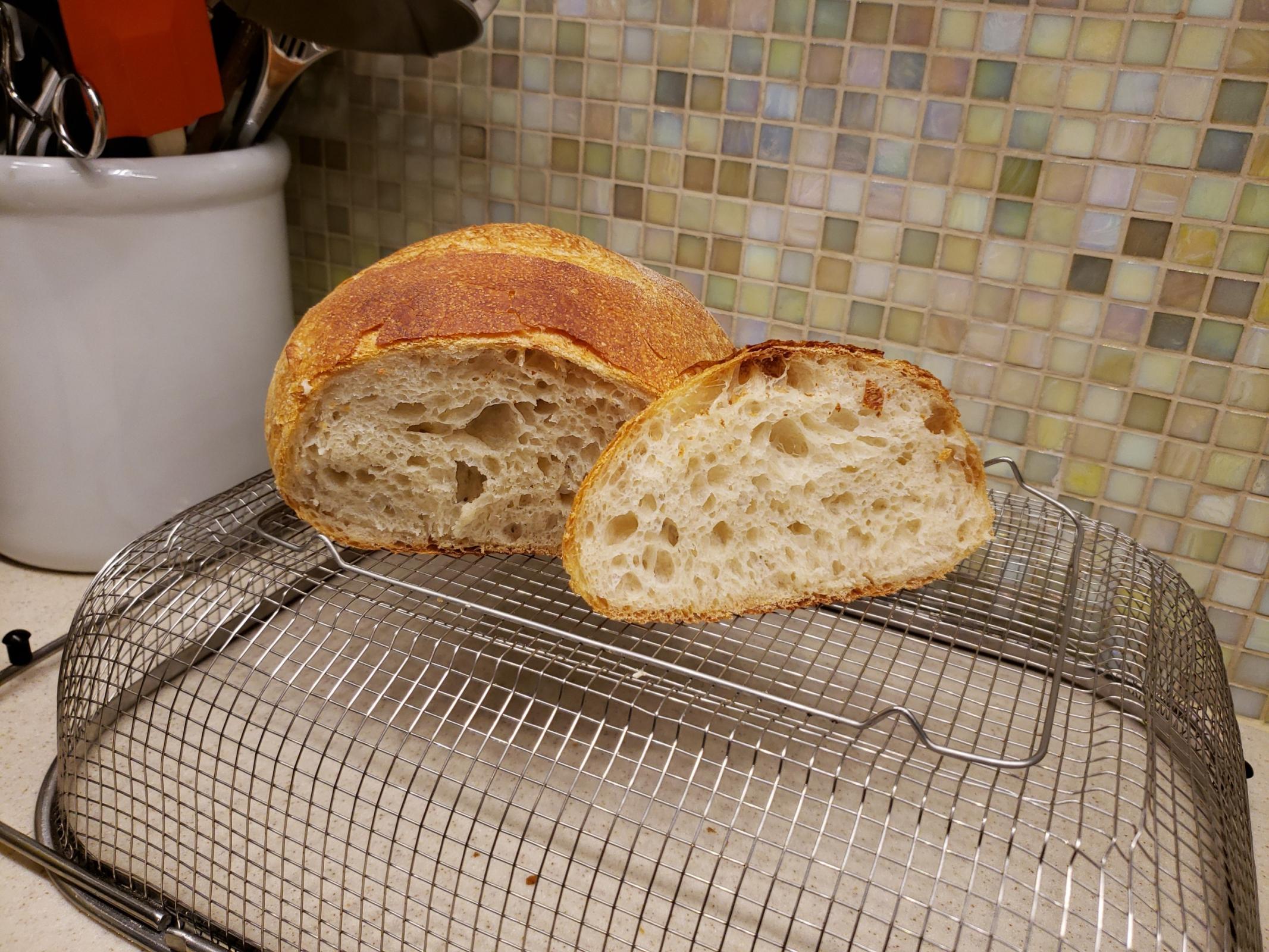 Granted, the difference isn't earth shaking, but it's noticeable, and I definitely found the shaped dough spread out much less.  I did enjoy slapping the dough on the counter, too.
Others with similar experience?
Michael