August 26, 2019 - 11:37am
For the last 2 years I have worked diligently to produce the illustrious and much sought after open crumb. < that darn Trevor Wilson :D > Thanks to Doc, I am well on my way to developing that skill set. Not there yet, but close...
But now when I give a bread with those coveted holes, I feel the need to apologize for them. 
Human nature is hilarious!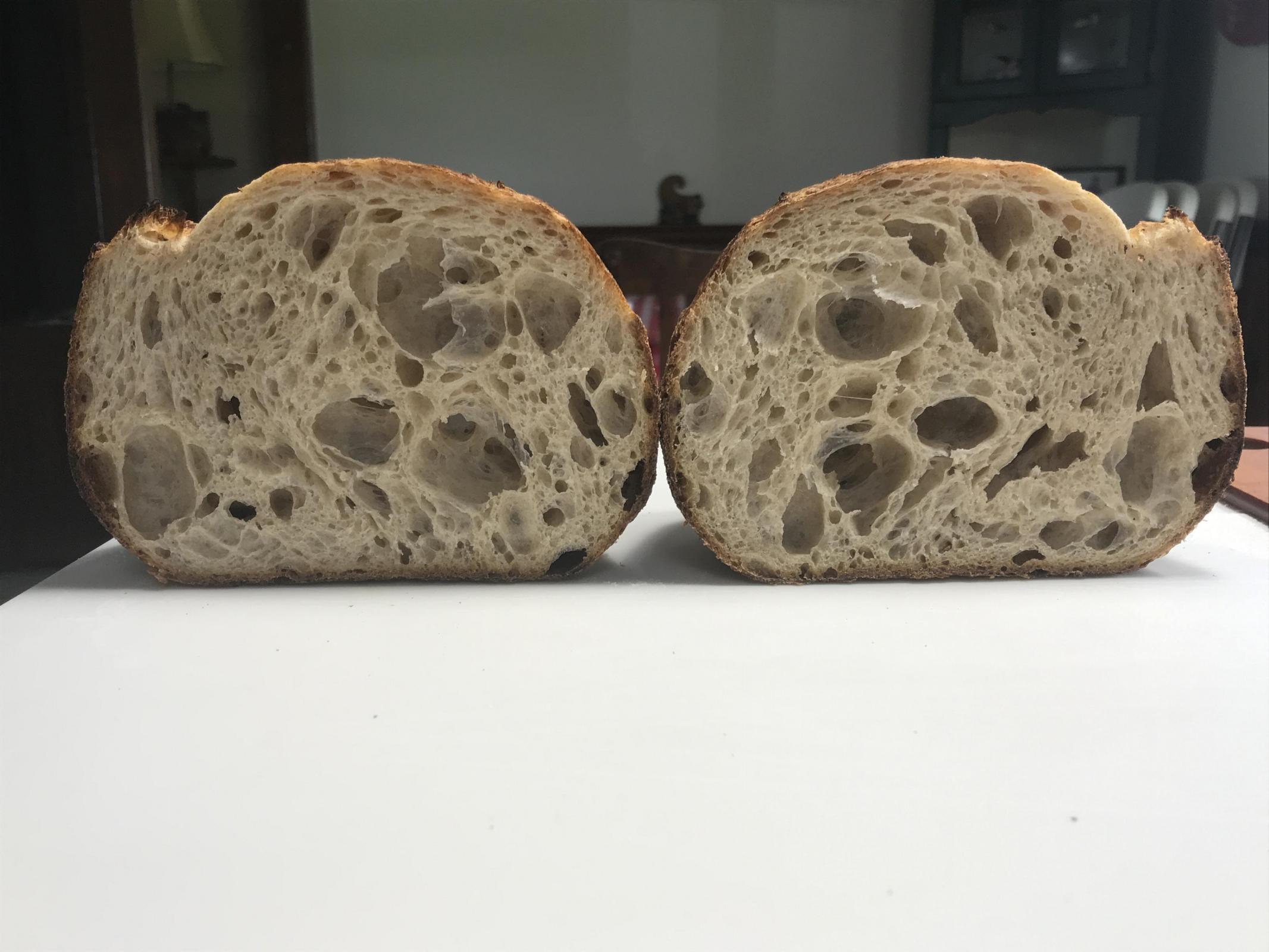 Now, I'm concerned I won't be able to bake that lacy honeycomb crumb that I so consistently baked before.
We struggle to get what we don't have and once we get it, we often wonder, why?
Human nature IS hilarious!
Danny
When I want a piece of bread to eat this fits the bill much better. No ears or large holes that evoke the praise of Internet bakers, but boy - is it nice to spread butter or condiments on.
I still want the skillset to bake extreme open crumb, BUT when it comes to eating, gimmie sum of dat below...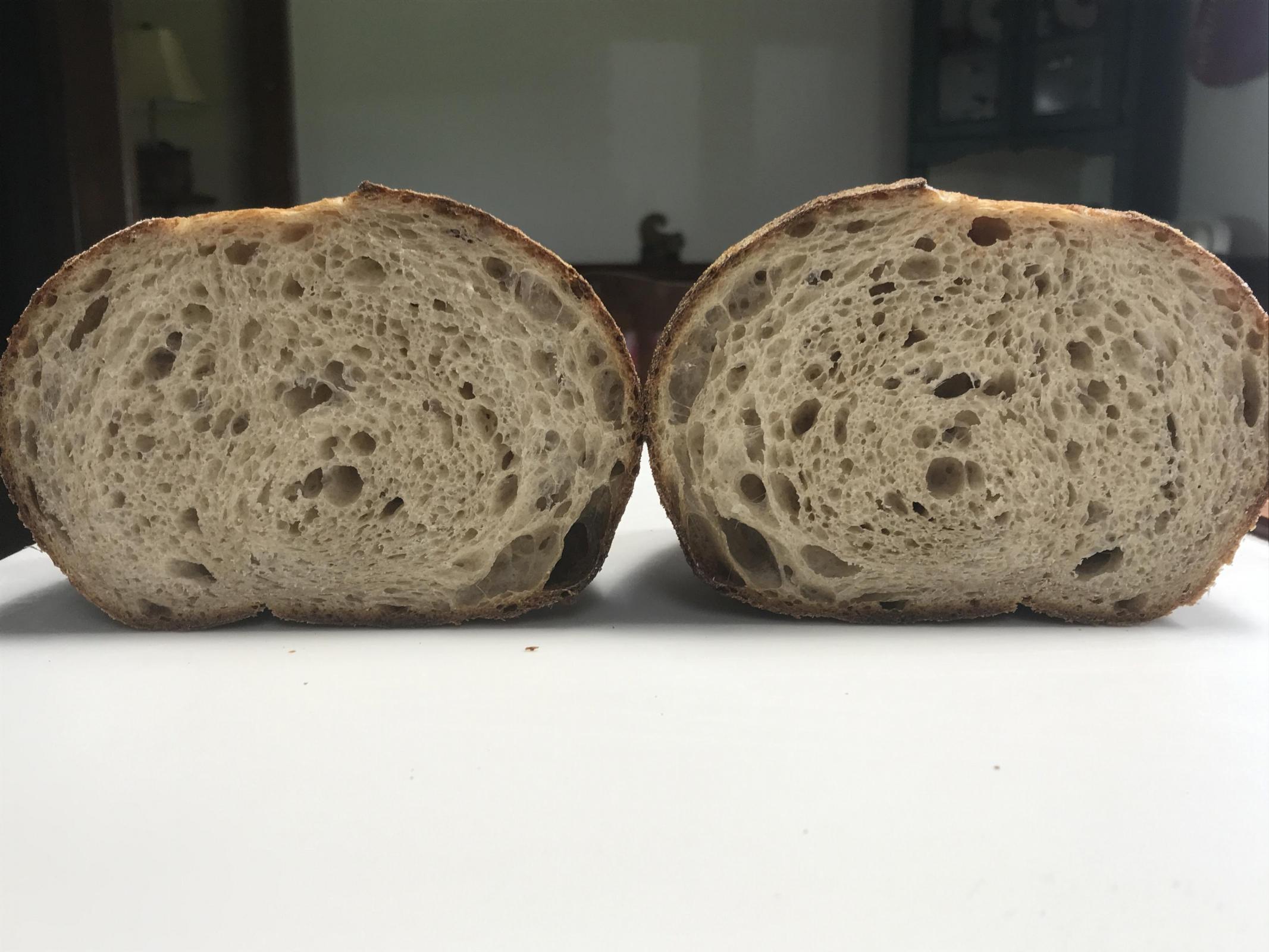 To each his own.