Bernard Clayton's Egg Harbor bread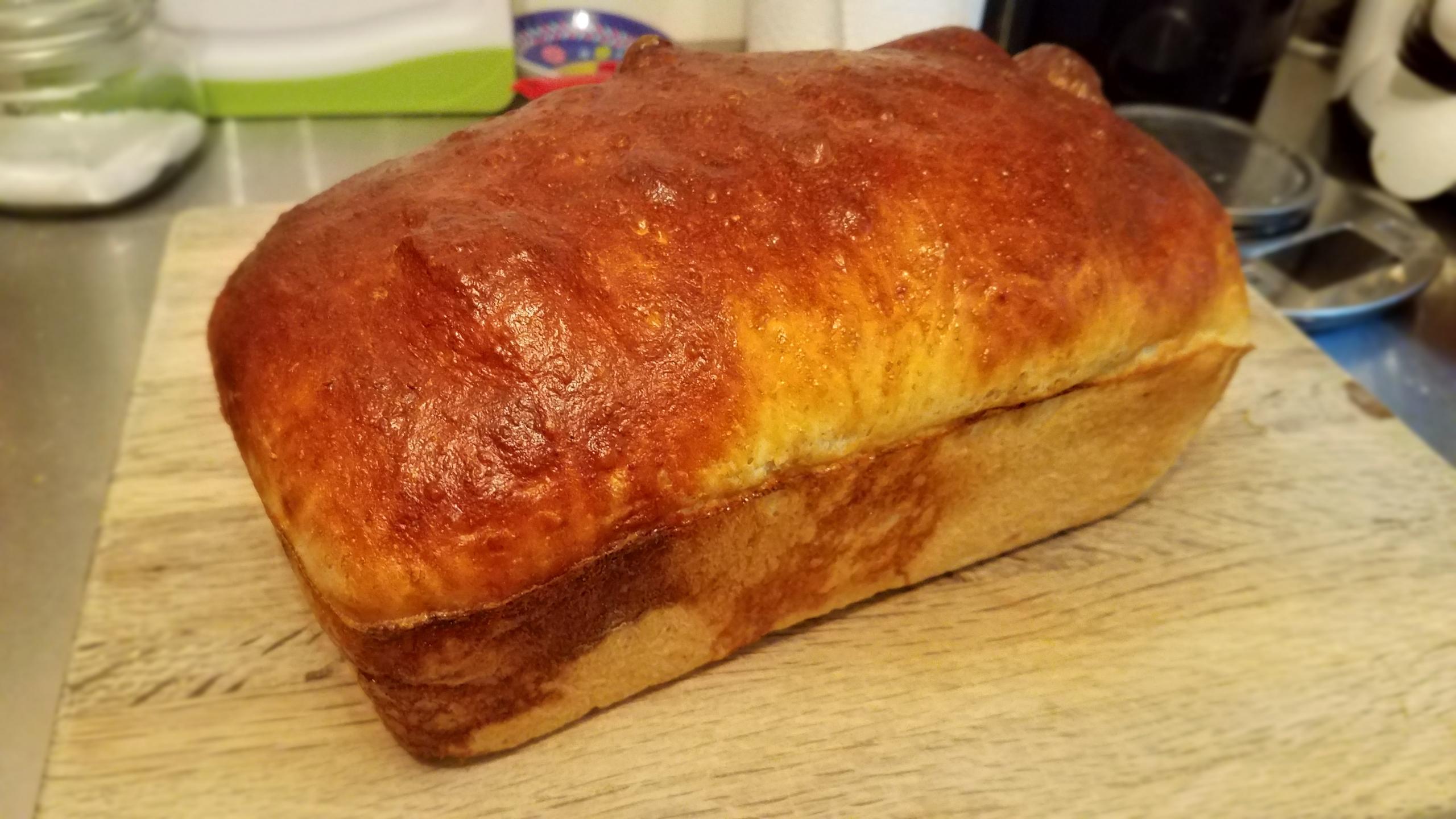 Here's part 15 in my Bernard Clayton series. Lol. 
I needed a rich white loaf for my daughter's sandwiches this week,  so I found this one in Bernard Clayton's New complete book of breads.  
I didn't have time for all the folds, and substituted some of the flour with wheat germ and fed starter.
It looks really rich. Posting crumb shot later.