Bernard Clayton's Vollkornbrot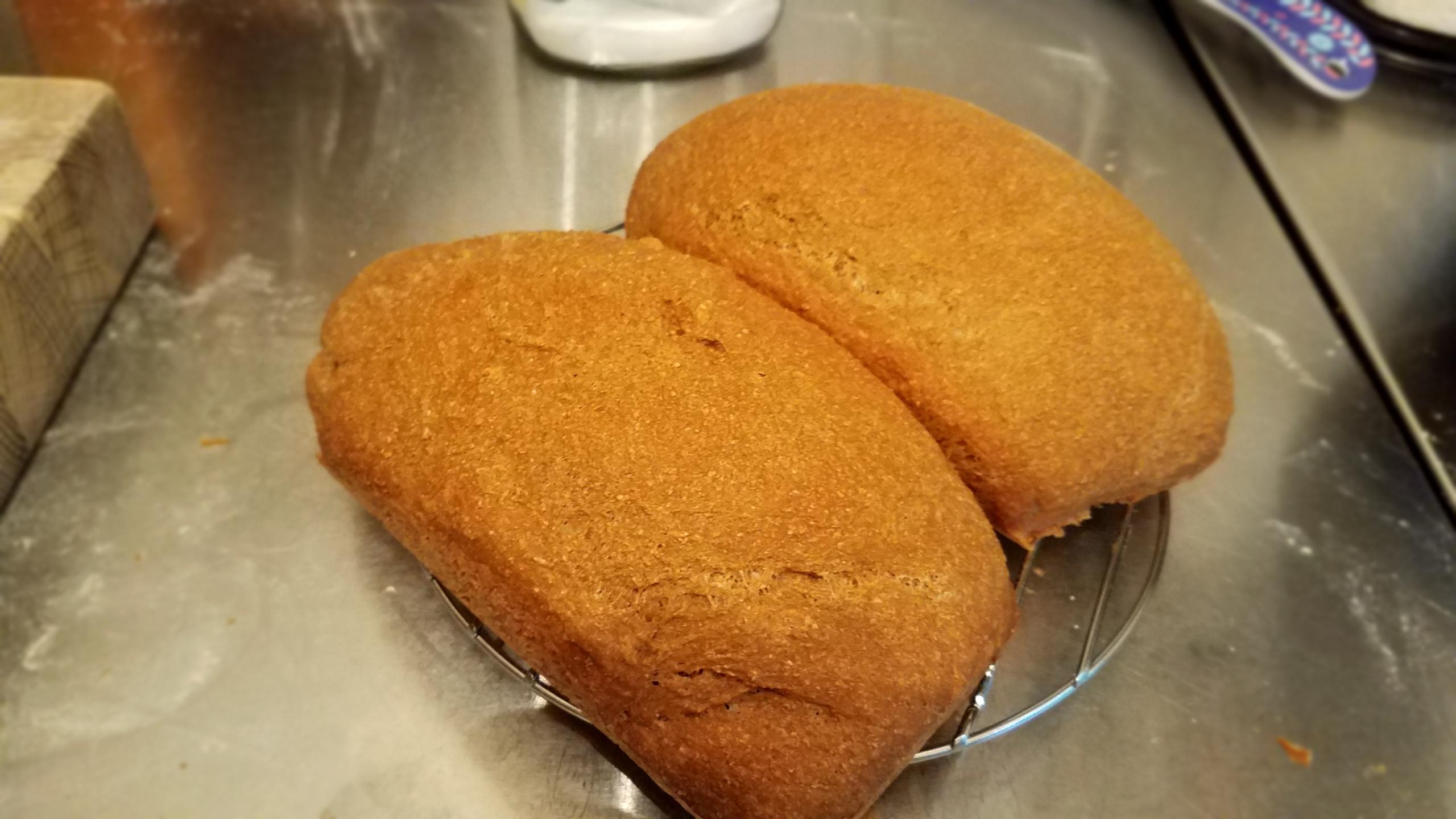 It turned out pretty nice.  I fresh ground some whole wheat.  
The only thing I'd change is the pan size.  He has you splitting it up into two.  Placing in 8x4 pans. I'd likely use just one 10x5 pan.  You could even shape a nice boule with it.