August 21, 2019 - 11:21am
getting back to baking - a simple mixed flour bake
It's been quite a while since I posted except for the CB earlier this week.  I pulled my starter out of the fridge on Sunday and did one refresh. Then 9:15 pm mixed the levain
9 g starter + 44 g water + 44 g flour and left on the bench over night.
Monday am popped it in the microwave to warm up as room temp was only 12°C, brrrrr. once it was nice and bubbly mixed final dough
335 g bread flour + 6 g gluten flour
94 g Durum
60 g freshly milled whole wheat
37 g freshly milled spelt
360 g water.
brief mix by hand followed by 100 SLAFs.  Added salt and an additional 10 g water followed by 120 SLAFs. Dough left to bulk ferment. After 45 minutes I did 1 set of coil folds  then 2 more an hour apart.  It was not warm so last hour or so the BF was done in microwave with door cracked open.  Once I had 30% increase in volume and bubbles were visible with a slight domed look I divided dough into 2 x 550 g loaves, pre shaped and rested for 30 minutes.  At 7:15 pm I decided dough was ready so baked in preheated DO for 15 minutes at 430°c fan with lid on and 15 minutes lid off.
Crumb shot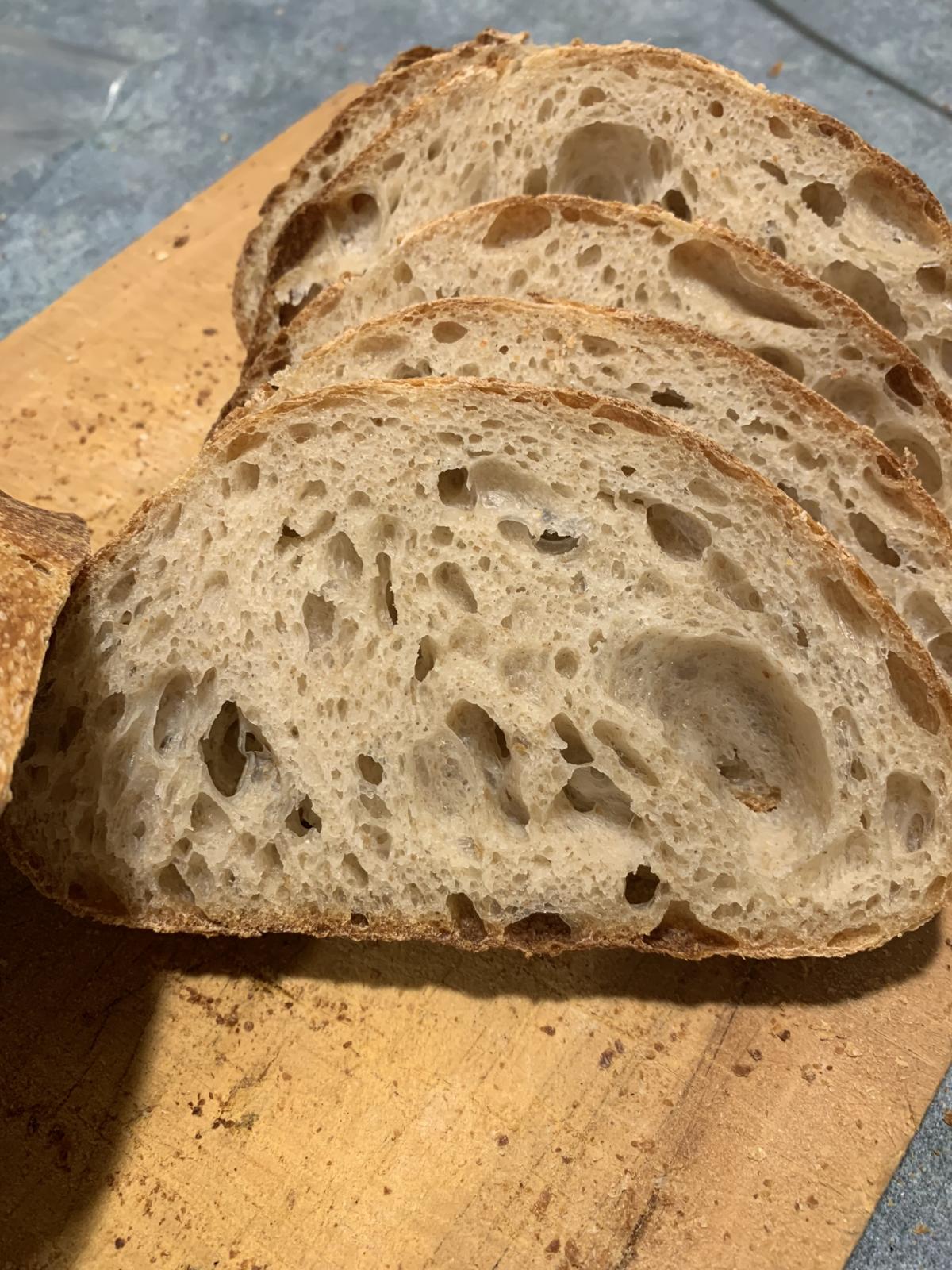 It is good to bake again.  happy baking everyone
Leslie