Yeast Water - Dough Conditioner
Much of the text and all of the images below were copied from a previous post.
Just today, I thought of a way to accurately describe the dough characteristics produced when using YW. It appears to have some sort of dough conditioner properties. At least that describes what I see and feel. I have done a lot of experimentation with ascorbic acid. The strengthening of the dough in both cases are very similar. The dough becomes super resilient, much more elastic, with much stronger feeling gluten.
Is there something about yeast waters that produce characteristics in a dough that is similar to ascorbic acid?
NOTE - The observations above have this in common. All levains were made using very young (2.5-3 days old) YW. I know from experience, that more mature YW behave much differently with respect to yeast activity. I have not explored the possibility that more mature YW may not manifest the same dough strengthening characteristics.
/// Copied information below ///
I have successfully baked this YW levaned bread 4 or 5 times. Each and every time this is what I experience. This is normal and to be expected.
In the image on the left I am holding the first YW levain build in my hand. NOTE - the levain is low hydration. It is tough and not easy to incorporate into the dough water. The image on the right shows the first build after a few minutes of poking, prodding, and working to breakdown the dough into the dough water. At this stage It was covered and left to rest and absorb water for 25 minutes. Even after the rest the dough from first build would not fully incorporate into the dough water. But when some of the final second build flour was added, the first levain broke down nicely and incorporated well.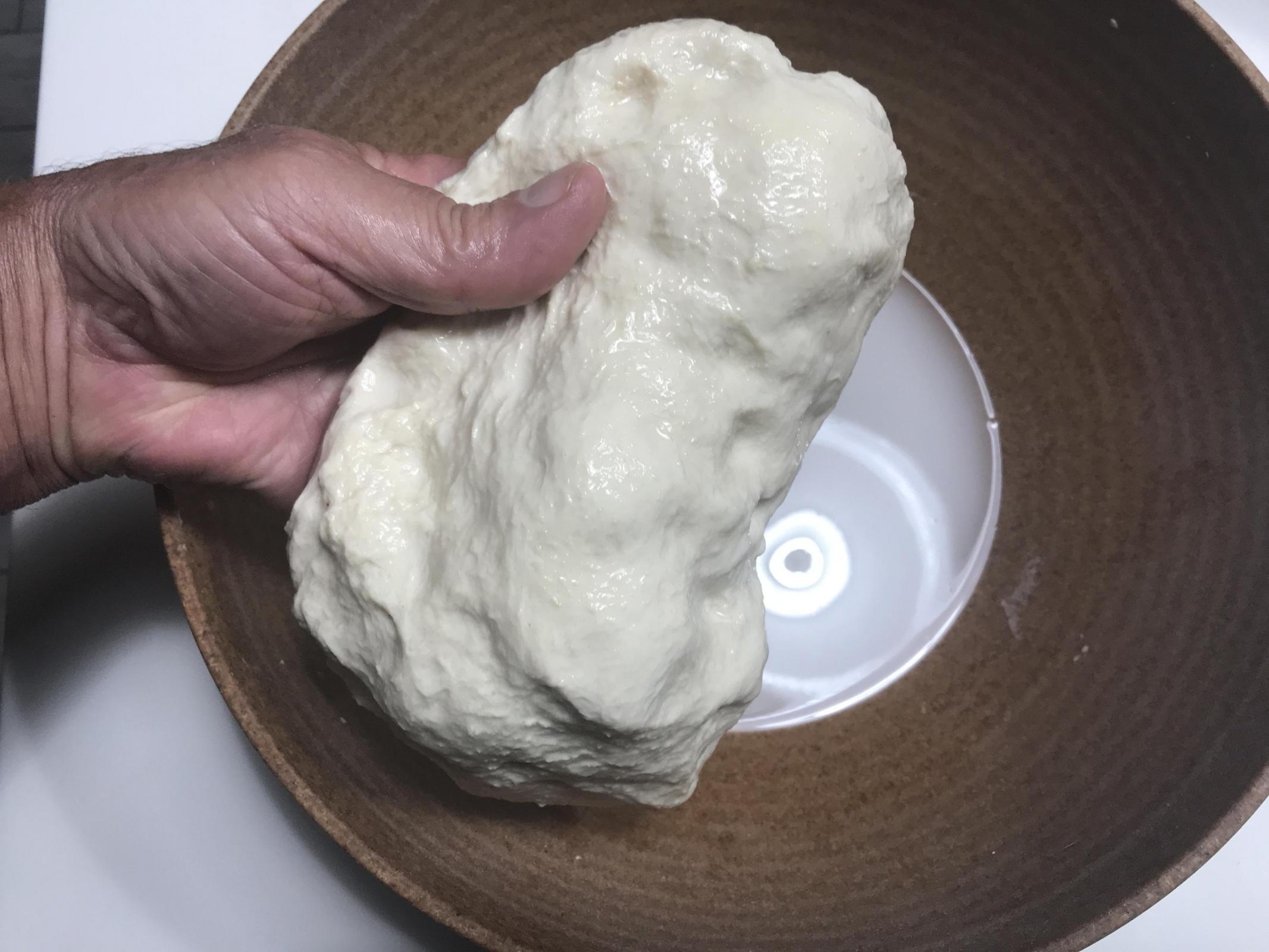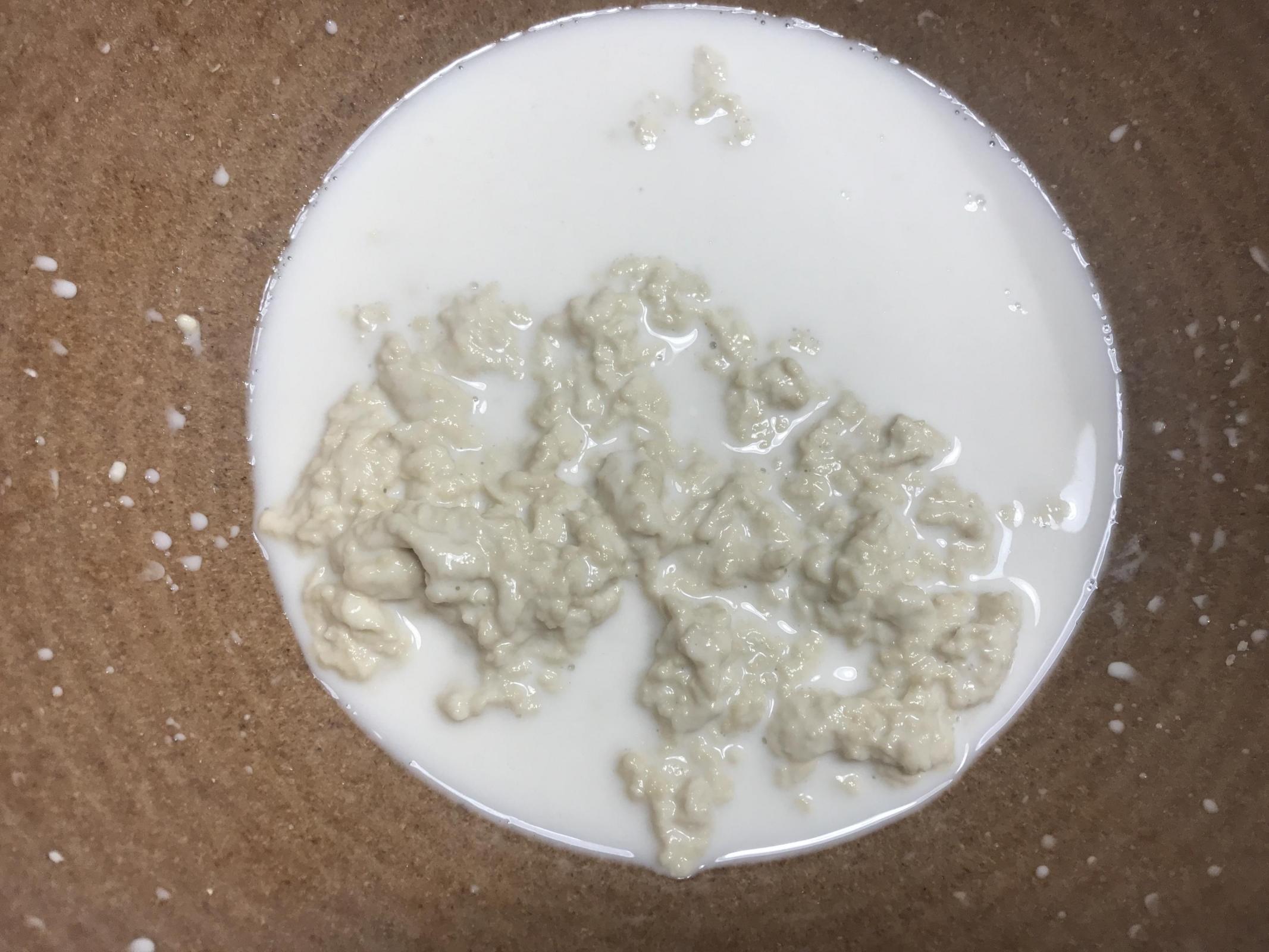 Below is a short video showing how I incorporated the second build levain into the final mix.
Danny