Sourdough Bread - Oven Spring problem?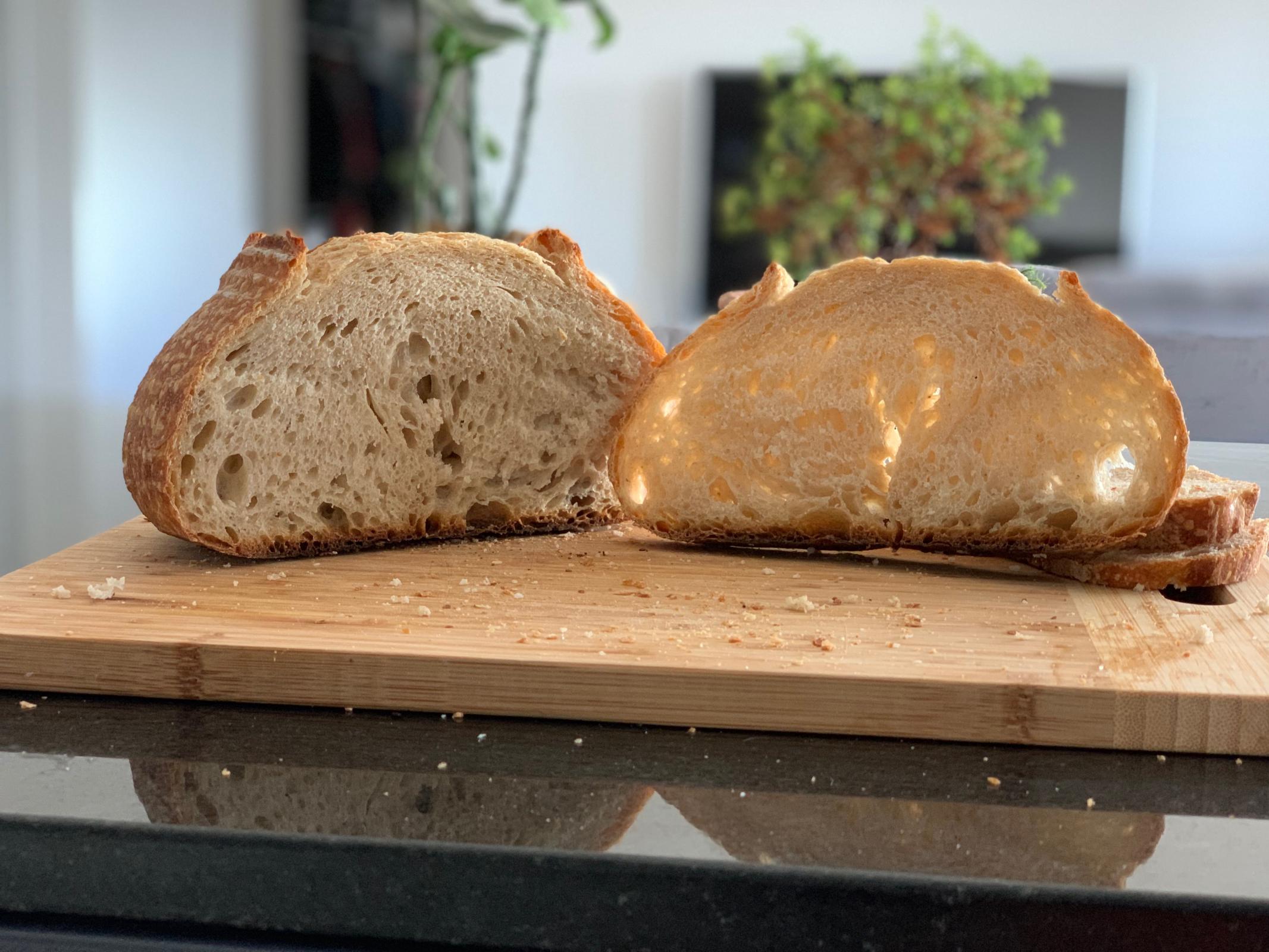 Hi,
First time posting here!
I've been doing sourdough breads for about 6 months.
As for the photo attached, I don't think the bread got much oven spring. the top part of the bread, the holes are much smaller then the ones on the bottom. Usually my breads are like this.
I'm trying to figure it out what happens, but so far with no success.
My recipe is:
150g 100% starter
300g water
500g bread flour
10g salt
My procedure is:
Sometimes I let the mix autolyse for 30min and others about 1h30/2h, just the water and flour.
Add the sourdough starter to the mix, on a Stand mixer, and mix until incorporated.
Add the salt
Sometimes I knead on the hand, others on the mixer.
Bulk fermentation for about 4h, doing the folds at about 30/40min apart.
After that, shaping and putting on the proofing basket, then refrigerator for 8h to 12h.
For the oven, I preheat my dutch oven at 250ºC/482F, for 45 min. I've tried different ways, removing the bread immediately from the fridge to the oven, or letting get to room temp for 30 min or even 1h.
When I get the loaf inside the dutch oven, I put some water on the bottom of the pan (not on the parchment paper), about 10ml.
I cook it 25 min lid on, 25 min lid off.  
What can I do to get bigger holes on top of the bread?
Thanks!