How to get a more open crumb?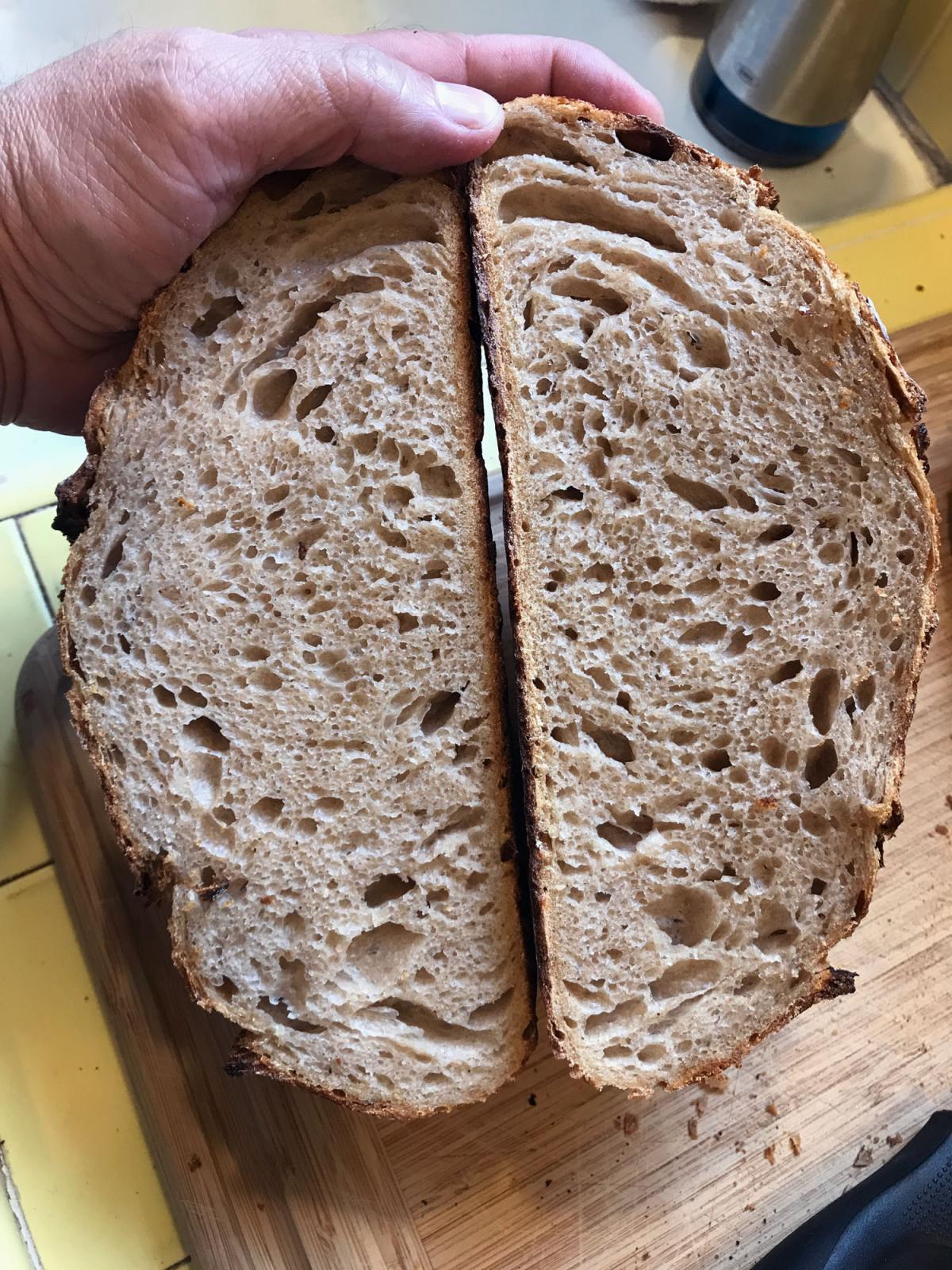 I've been baking for years now, my own starter, using a one-bowl, stretch-fold, cold retardation method, and the bread is superb. The oven spring is great (using the inverted Lodge Dutch oven pot), the crust perfect, the taste wonderful etc, I've very happy with the results. One thing eludes me, and that is a more open crumb. That nice stretched look of holes...
I can get it around the periphery of the loaves, but not in the center. I've tried everything:
1. short (15m) to long (4h) autolyse
2. hydrations from 65-90%
3. various % of levain, 10-20
4. straight rise-bake at RT vs cold retardation step
5. Different supermarket flours
6. infrequent S&Fs to frequent S&Fs
7. cutting loaf size by 20% in case I'm overloading banneton
Probably more things, but that's all I can think of right now. Sometimes the yeast activity is better than others, and I get a puffier dough, but this seems to have no effect on the inner crumb. Attached are some pictures of what I mean, perhaps someone has ideas!
Thanks
RC
Using approximately 80% BRM AP and 20% BRM WW, with a bit of rye