Holey top, dense bottom (overproofing?)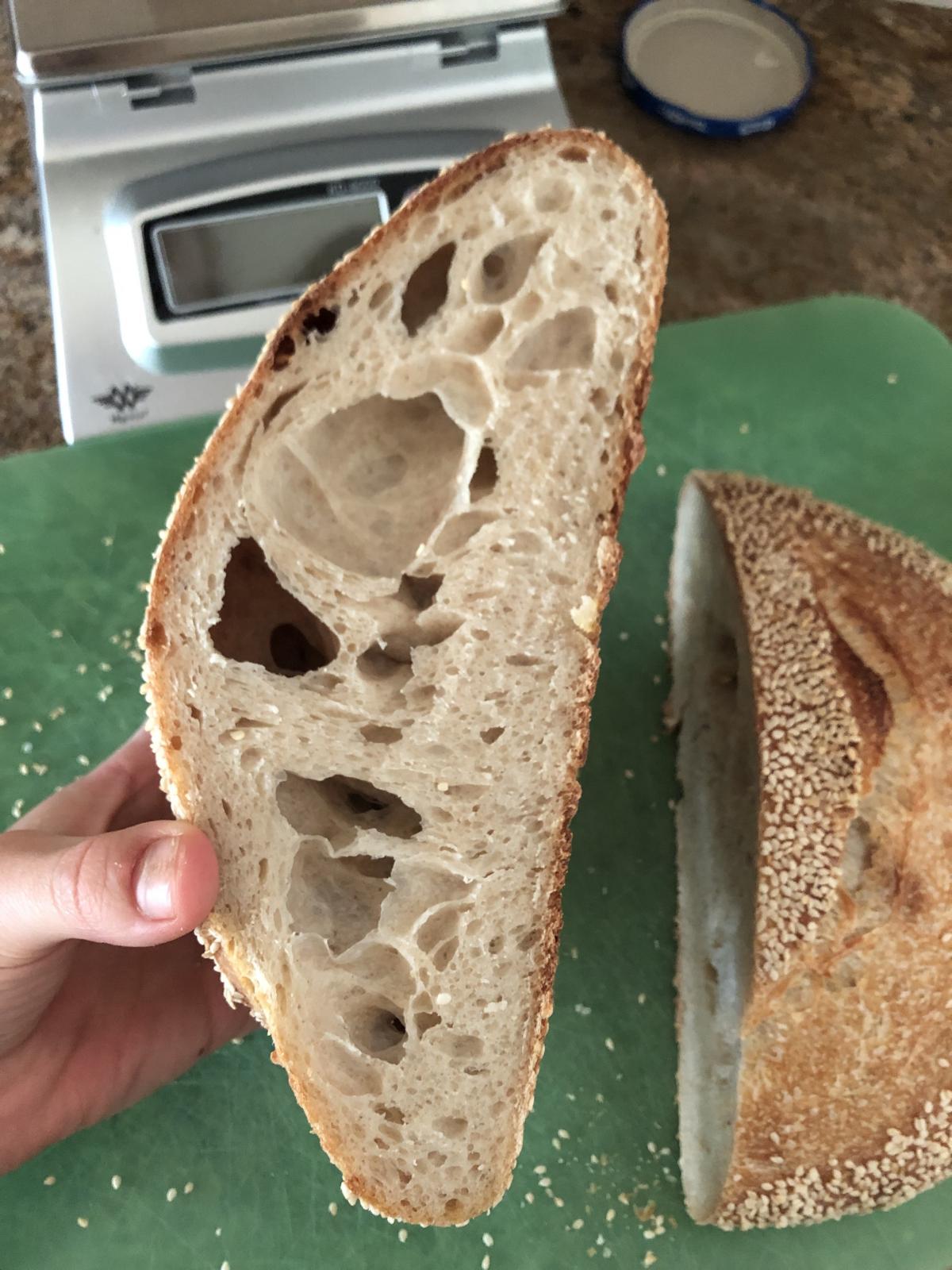 Hello! I'm relatively new to sourdough (this is my 10th loaf) and am still trying to understand the signs of a well-proofed loaf. One of my difficulties is that my starter is pretty slow (it takes about 8 hours to reach its peak) so I can't normally go off times listed in recipes. Anyway, I baked this loaf today and as you can see, the top of it is very holey while the bottom of the loaf is much more dense. 
In my efforts to get a more sour flavor, I retarded the (65% hydration) dough in the fridge for 24 hours, then proofed at room temperature about 11 hours. The dough was also fairly "delicate" in that it wasn't holding its shape very well. Could the overproofing have been the problem with this loaf? 
Thanks for all your help!