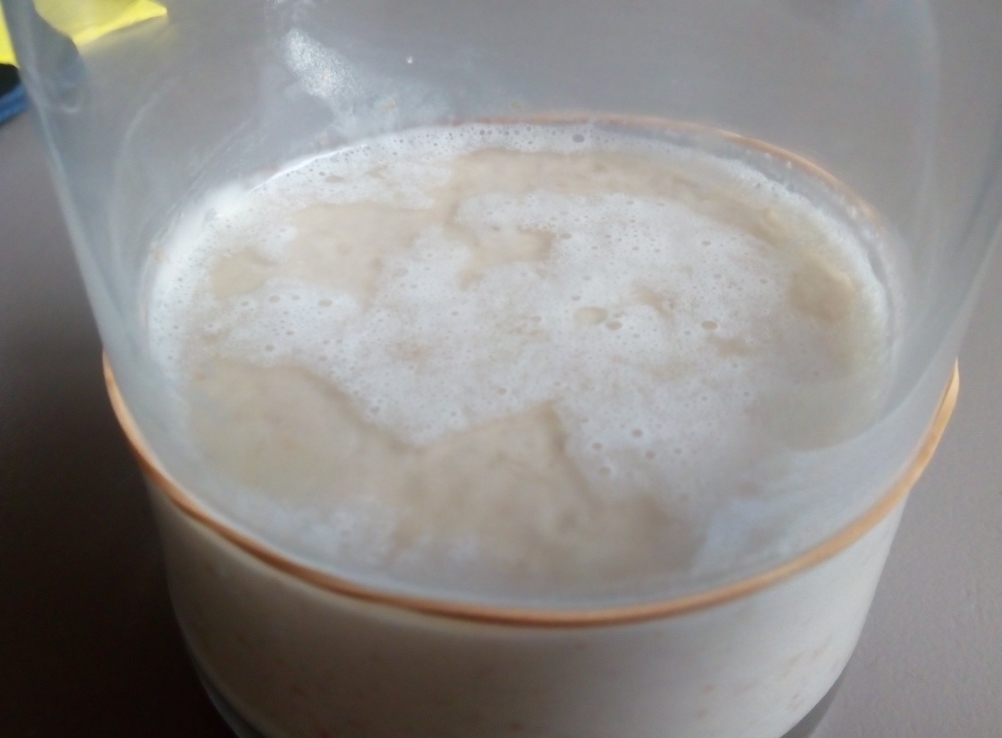 Hi everyone!
I had started a starter a few months ago but that just didn't work so I threw it out. Now, with a heatwave going on, I thought I'd try again because the temperatures in my house are a lot more favourable. 
The first 2 days were great, I didn't touch it and it looked frothy and bubbly and everything I imagined it should look like. But then I started feeding, taking a few spoonfuls and adding flour and water etc, every day. I've fed a little bit of flour in the evenings as well. I'm on day 5 now.
But from day 3 on every time a layer of clear water accumulates on top. This happens even a few hours after feeding and if I tip it out and give it a stir a new layer will just form after a few hours. The whole starter looks nothing like it did in those first two days, there's no frothiness and no rising. There's plenty of bubbles on top but I can't really see them on the sides anymore. 
I'm very inexperienced and so I think I must've read a thousand articles and seen countless youtube tutorials but none of those ever look like what I've got going on here. 
I hope one of you has some advice. I was really hoping it would work this time.
Thank you!