Help with chewy/gooy crumb with baguettes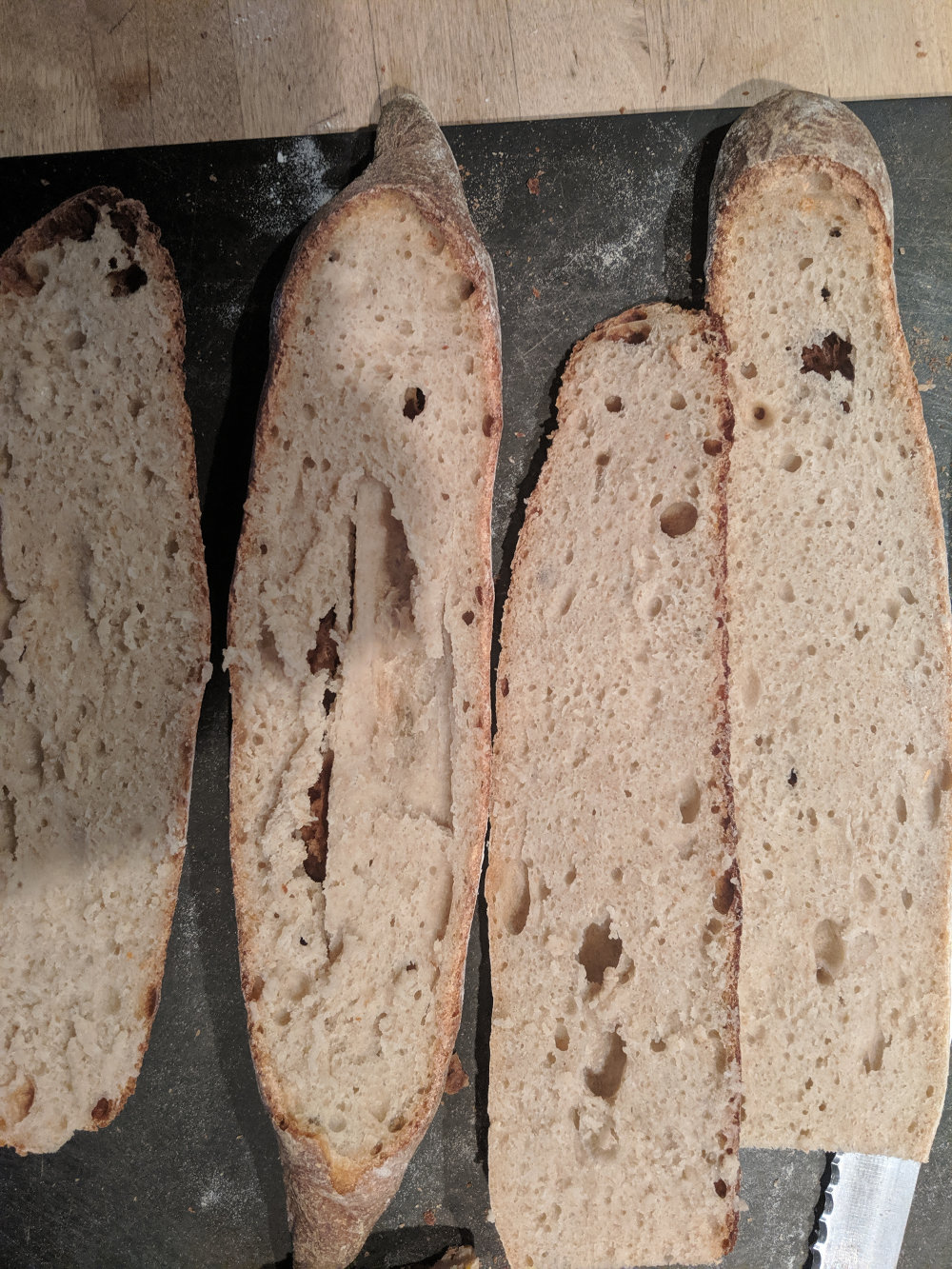 Hi,
I've been trying my hand at baguettes. Since I started the bread has had a gooy/chewy crumb. It doesn't have a light and fluffy crumb as I would have hoped. I've considered that perhaps my bread is over-proved, but I don't think that I am proving it long so it's unclear how that would happen.
I bulk fermented on the counter for 2hrs. After mixing the levain and salt with the autolyse, I did 3 strech and folds at 30 minutes. Then I let it rest for 30 min and put in the fridge over night (about 17 hrs). I took the dough out, preshaped, let it rest for 30 min, then shaped into baguettes. I left the baguettes proof for 1 hour before baking. 
For steam, I splashed water onto a cast iron right after putting the bread into my home oven. 
Any advice would be great!!
Details
Levain build @ 8:20 am
24g starter
24g central milling craft artisan white
24g h2o
Dough mix: Autolyse @1:30 for 40 min without levain
476g Central Milling craft artisan white
50g bob's whole wheat
376g h2o
11g salt
72g levain 
Total dough mix:
500g Central Milling artisan white
50g Bob's whole wheat
400g h20
11g salt
24g starter