baking in other people's kitchens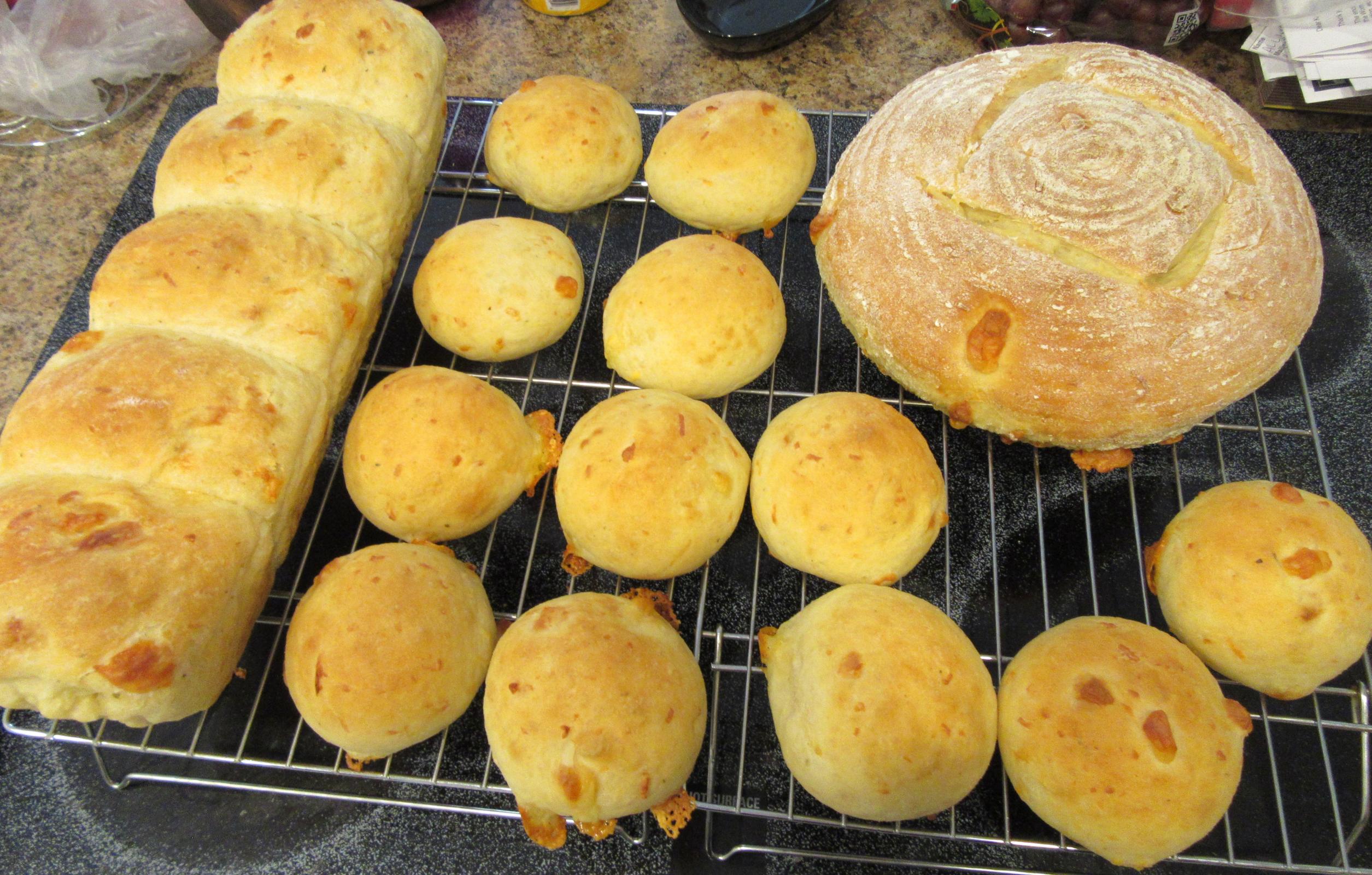 We're visiting kids.  Brought my scale, a dough tub, recipes, long clay baker & 3 bannetons, and bought good flour here.  Hope to bake with a great-niece at our next stop; she turned out 5 pies for Thanksgiving (I've never managed more than 2-3 and I'm 48 years older).  My daughter's kitchen is small (with a great oven).  Before we left I'd loaned my Ank & basic tools to a young couple looking to buy their 1st stand mixer and start making pizza & simple breads.  
I learned you can bake bread when you don't have your usual tools.  I forgot my pastry mat & pizza stone in the RV (parked 35 miles away).  Used a heavy 15" x 10" with parchment.  I'm not great at flipping dough onto the stone and use a peel (loaned out).  Used a very heavy mesh splatter screen as a peel.  I'd loaned out my 3 bench knives so he could try different sizes.  Used a heavy-duty silicone spatula for scraping & cutting.  My daughter has my old KA 5qt and it still works beautifully.  3-cheese Semolina Bread for my SIL's parents & brother, rolls for the kids.