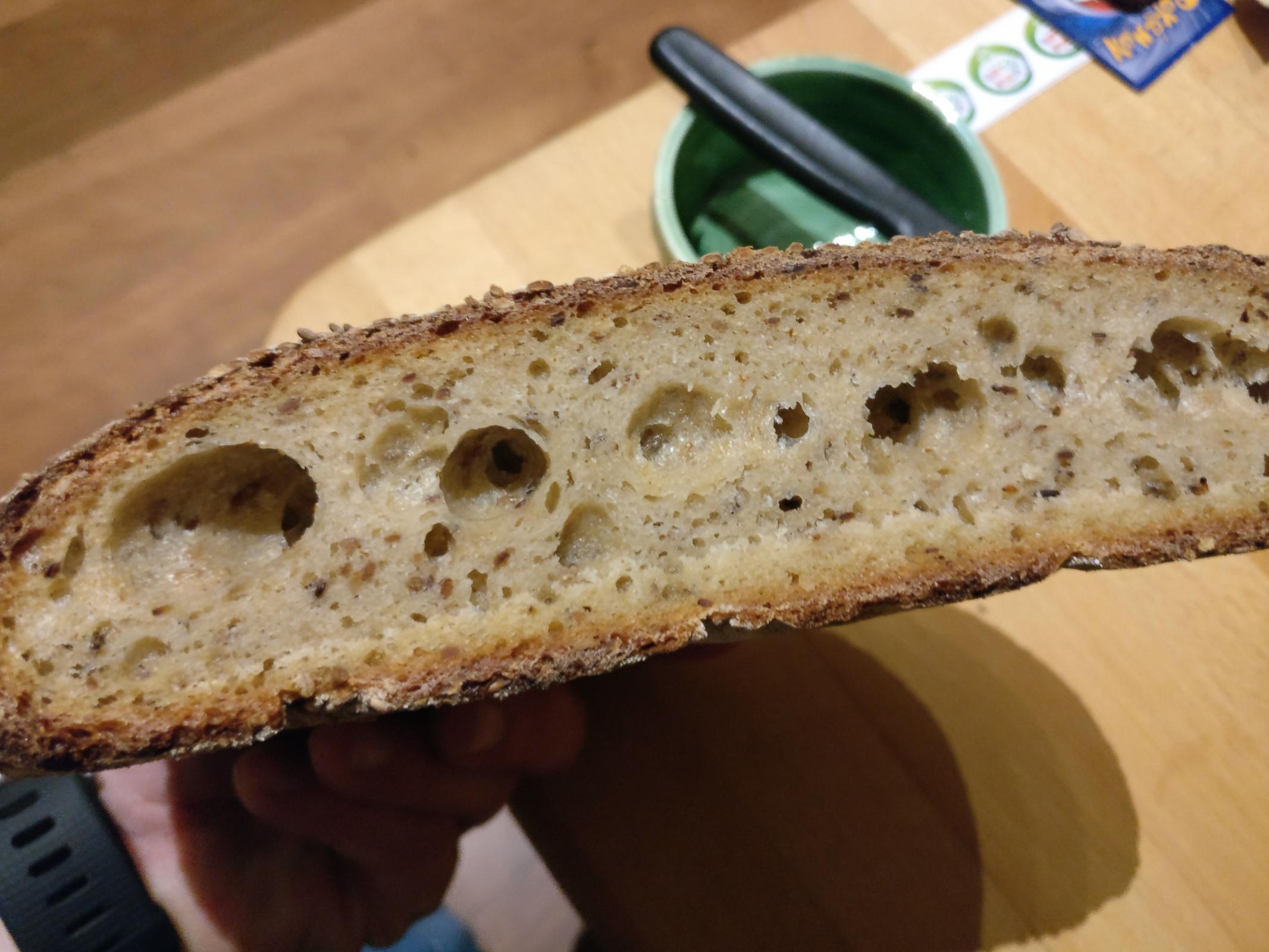 I've been a baker for several years. I follow a basic tartine recipe with stretch and folds; have been experimenting with 80- 100% wholemeal recently, plus sprouted rye and spelt.
Here's a typical loaf:
Or this:
...and I'm usually pretty pleased with it.
But just in the last couple of weeks - following a sudden cold snap in the weather here in Sydney - this is happening:
Any thoughts? Here's the basic recipe (2 loaves):
700g fresh milled and sifted wholemeal
300g unbleached white bread flour
800ml water
20g salt
sesame seeds, toasted
Starter / levain passed the float test
1hr flour presoak, before -
0.5 hr hr autolyse
2.5-3hrs bulk fermentation with regular stretch and folds, getting gentler over time
0.5 hr shape and bench rest (seemed good - nice structure)
1 hr final proof in bannetons, before baking.
What do you think it might be? I'm wondering what's changed recently - hence my suspicions about the weather. Can't think of any major recipe alterations - although I do tinker constantly. Would love to figure out what's going on... Help!