Overproofed in the Fridge??? Nah!!!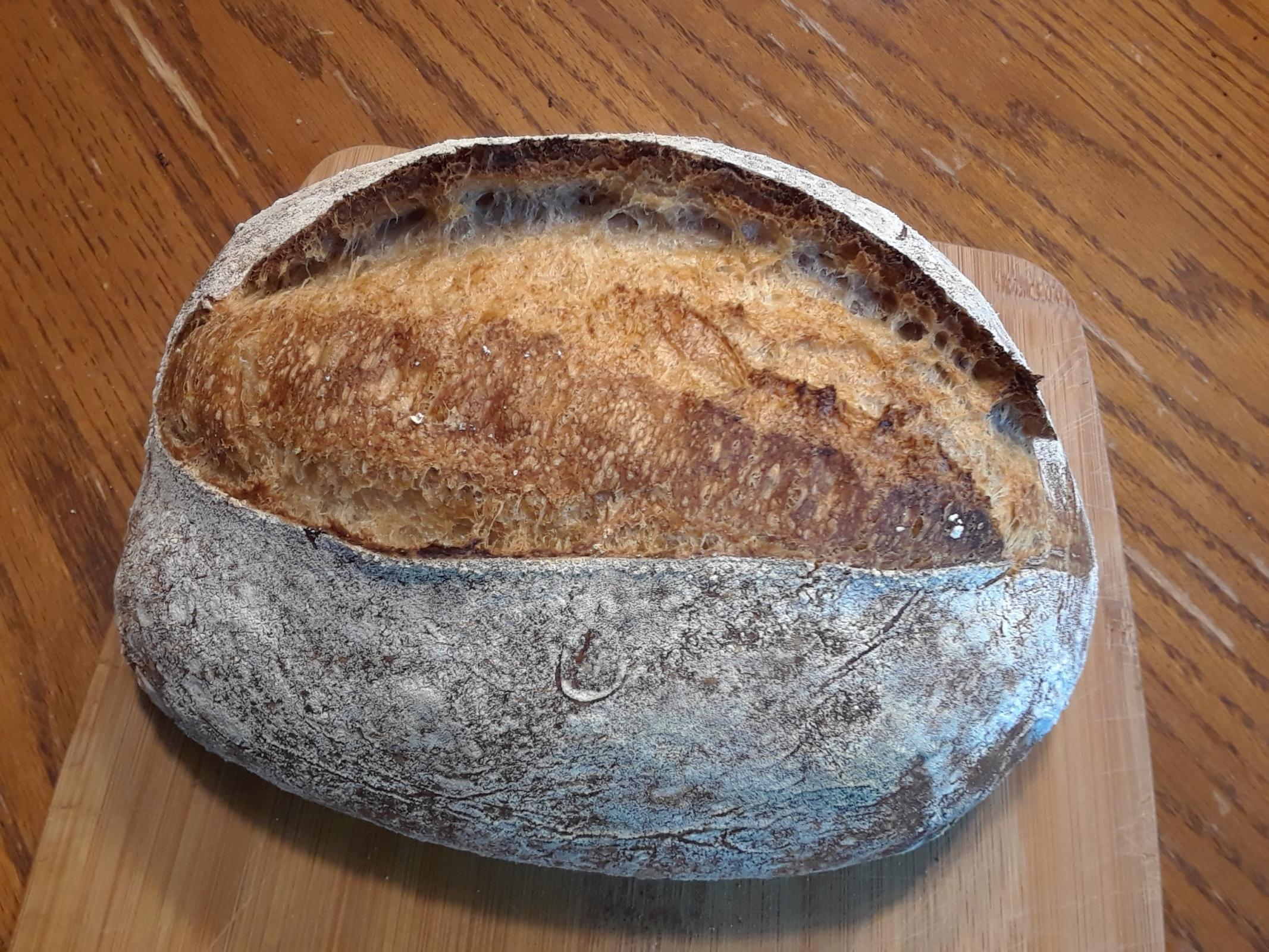 Hello Everyone!
Lately, I've been noticing that those new to working with the fridge have been misunderstanding what happens in there, and how quickly.  
A lot of people will say something like, "I was supposed to leave it in the fridge for 8 hours, but I left it in there for 11, and I think its overproofed".  
Alternately, I hear people say "I mixed my dough, then put it in the fridge to proof for 8 hours, then shaped it..."
So I want to tell you guys, based not on articles I read, but many loaves of experience, that the fridge does not provide an environment of continuous, linear fermentation.  
The bread pictured was fermented at room temp (78 degrees) for 2.5 hours, then preshaped, rested 1/2 hour (3 hours fermentation time at room temp), then put into the fridge for what I thought would be 15 hours, but ended up being 27 hours.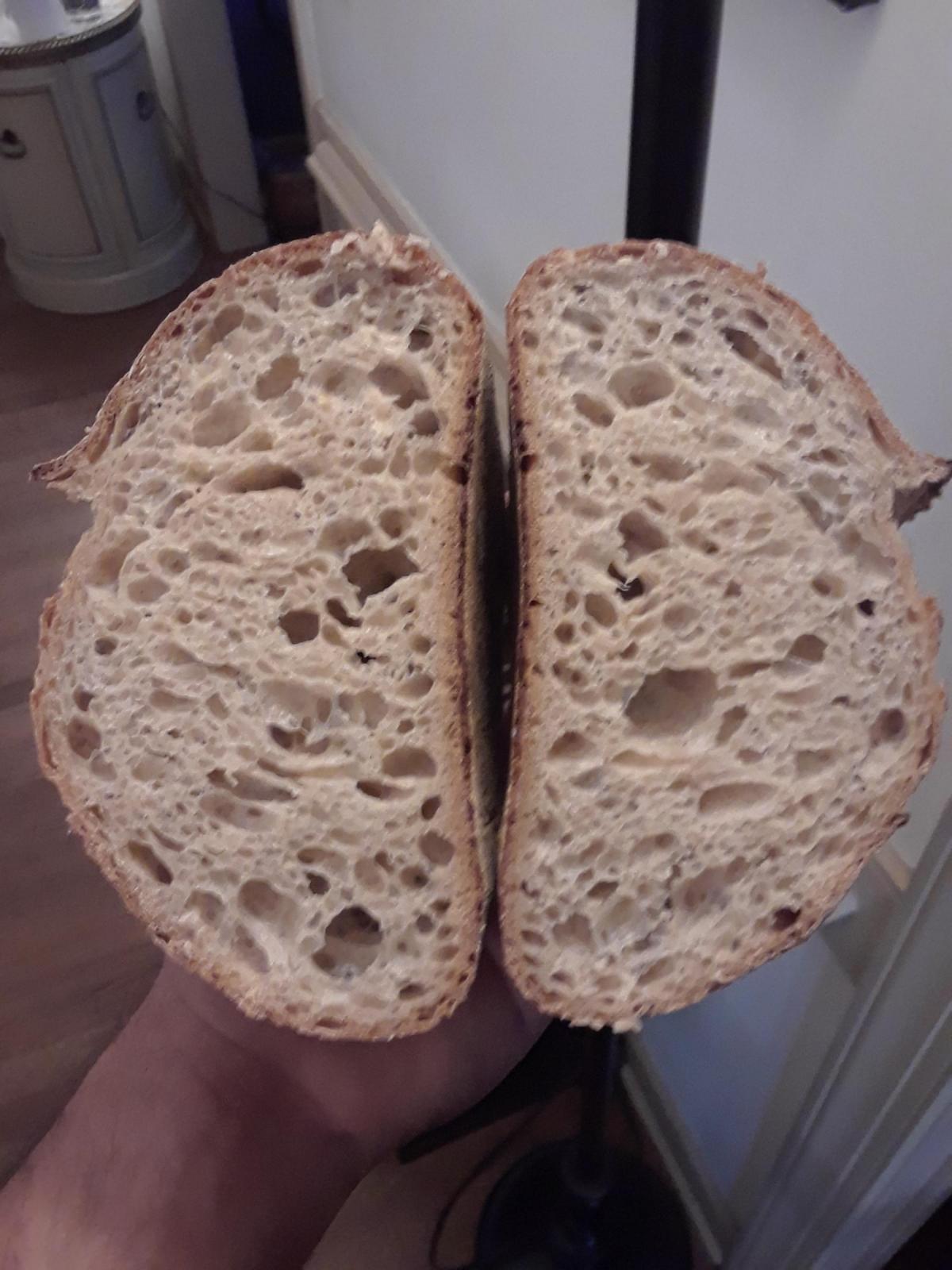 As you can see, the crumb still has the artisinal irregularity I was going for, however, it has softened up a bit, and is more regular that the crumb from my profile pic, for example.  It has a nice ear, and a good color.  The taste is a bit more mild than a bread baked at 15 hours, but its still top notch.  
So realize that what happens when you put a bread in the fridge thats raging with fermentation.  It continues raging until it gets cold.  Then, the yeast barely act.  I imagine this is about 2.5 hours for high hydration breads, and 3.5 hours for low hydration.  So ferment your bread as if you were going to proof it at room temp for those times, but put it in the fridge instead, and you'll have a loaf readdy to bake anywhere within a 12-30 hour window roughly.  The loaf is easier to handle, and tastier.  Its a very easy trick to save time, and get better bread.  But it is NOT a way to slowly ferment your bread.  It stops fermentation.  
I hope this helps those who want to go down the very happy road of refrigerator use.