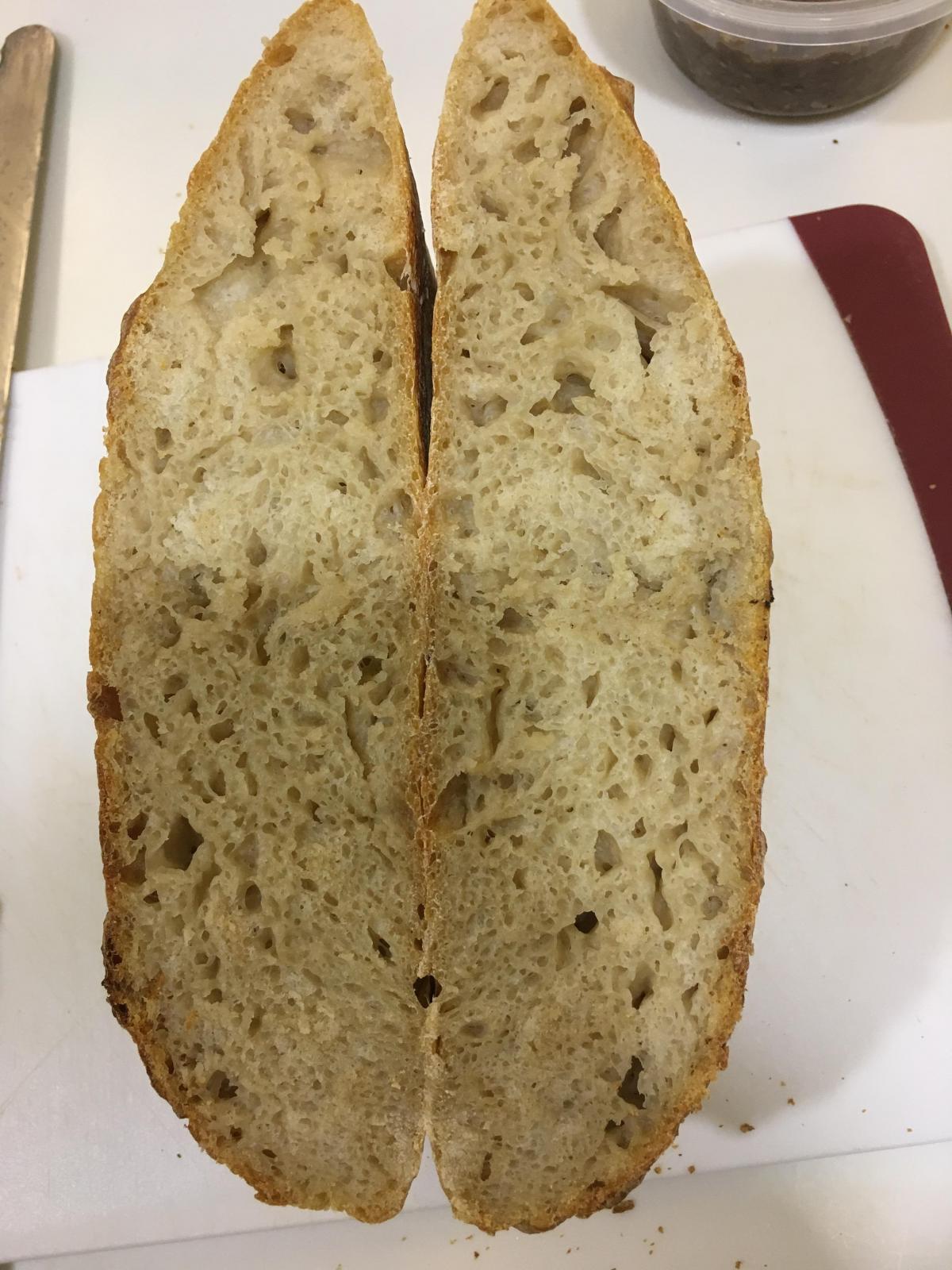 Recipe as follows: 
100g whole wheat flour
400g strong bread flour
300g water
100g starter
I mixed the starter, water and flours together. After 1hr autolyse, then added salt and the remaining 15g water. 
I was rushing out of the house, so I popped the dough into the fridge as I was afraid it would overproof (around 5 hours).
Performed 3 sets S&F (after allowing it to rest at room temperature for 15 mins) followed by 30 mins final proof and baked it. 
Dough was inextensible when when trying to stretch and fold, and was shiny and wet throughout. I also felt hard lumps when trying S&F - could it be because I did not mix well during autolyse?
It was a sticky mess- impossible to shape, so it spread out on the baking tray. 
It also rose very quickly during the final proof but collapsed when I tried to get it out of the proofing basket.
Dough was so sticky I could not score it 
As with all loaves I baked, it turned out flat. The biggest problem was the crumb. It was sticky and moist.