Hi,
I've been enjoying baking sourdough for a month or so, and getting to a point where my loaves look like bread rather than pancakes!
However, there are two things puzzling me...
- When I get my loaf out of the oven, it sort of looks like a balloon that's been blown up, you can really see the creases in the crust and it seems like it's being held back by the skin tension? (I'm not sure the picture shows it very well!) I'm guessing this is because I'm not scoring enough? I've been doing a deep cut down the centre of the loaf, what would you do?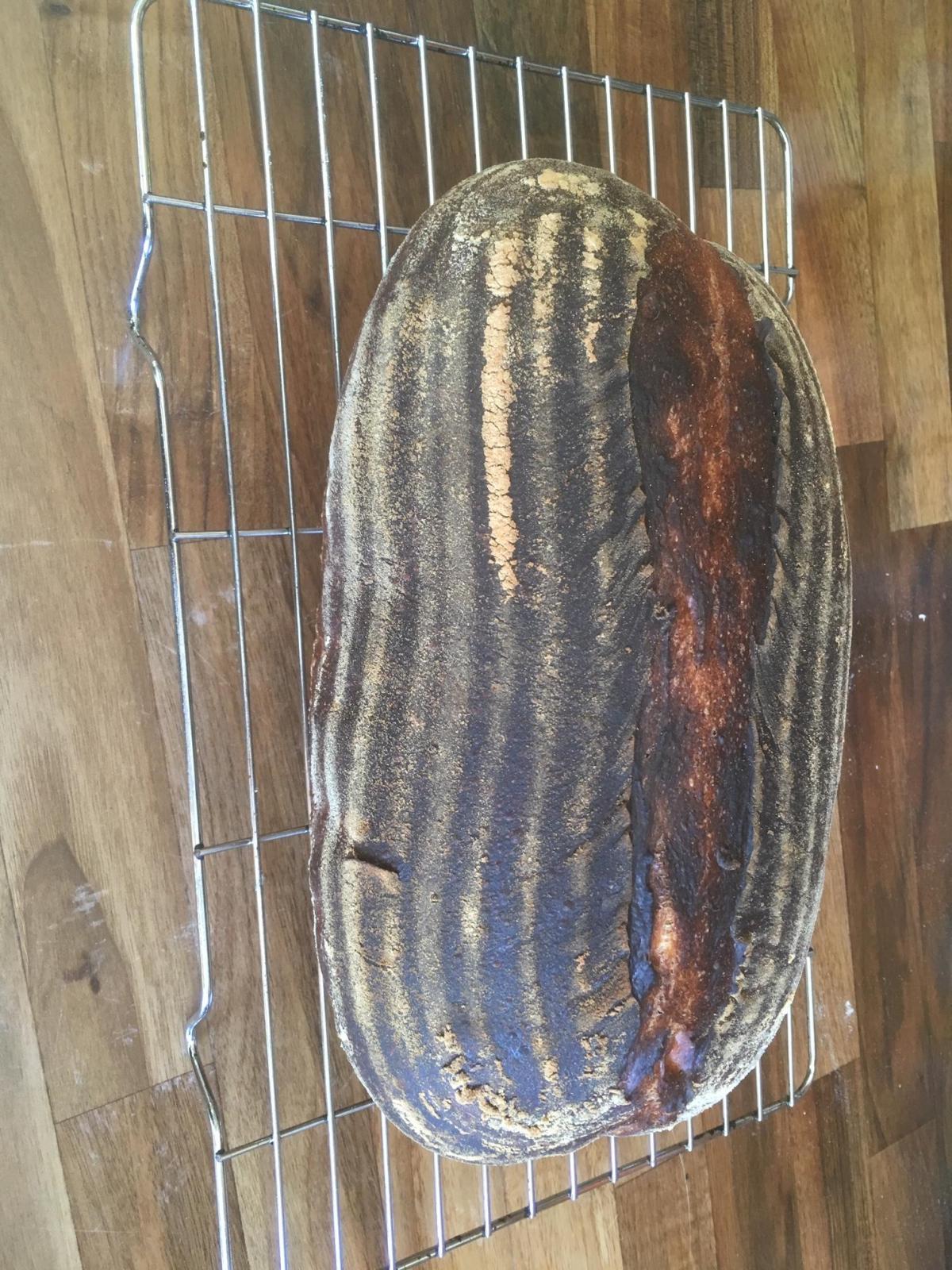 - My most recent loaves have had massive bubbles under the crust...is this because they're over proofed?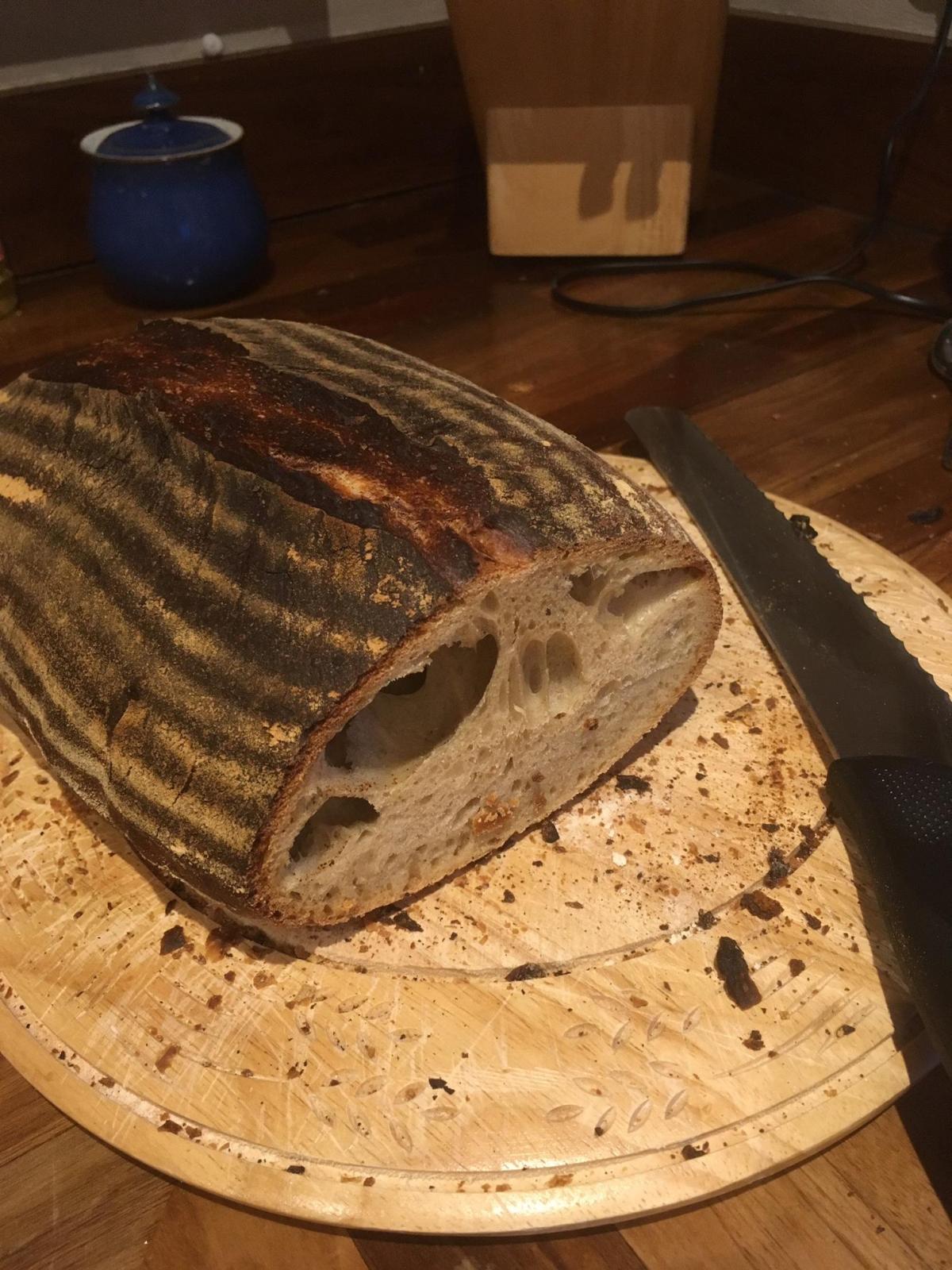 Thanks!
Joel