Recovering from errors at shaping? what to do w/ a tear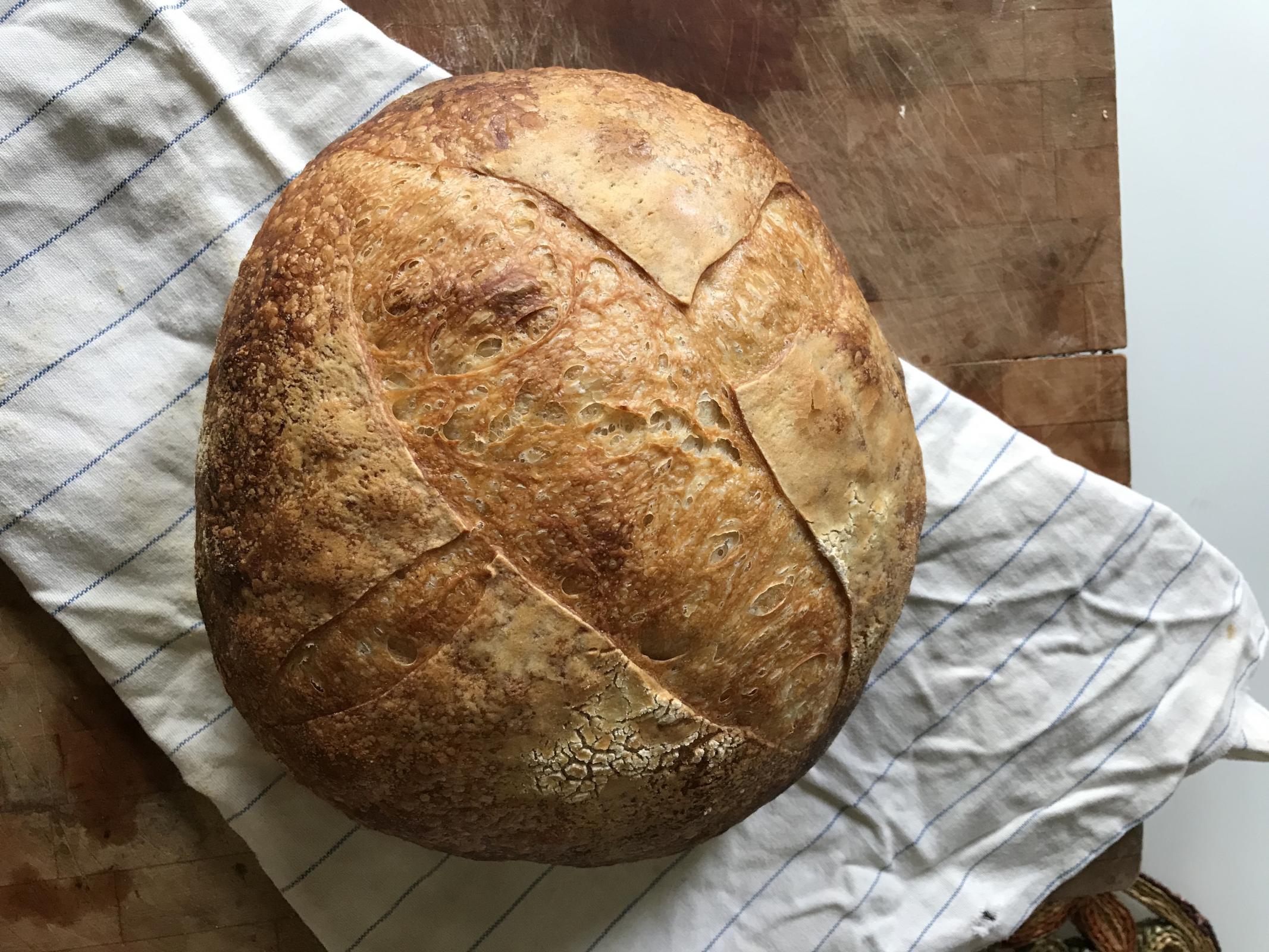 I'm a new sourdough maker and looking for some advice on how to correct a shaping error. I've looked around and found lots of info on how to improve shaping, and I'm practicing. But what I'm asking now is, if I've made an error, what is the best way to proceed for that loaf?
Last night I shaped a boule and when dragging it across the bench to tighten, the surface tore. What would have been the best way to handle that? Carry on? Rest? Reshape? 
I did my best to tuck the tear under and gently handle the loaf, and when I pulled if from the refrigerator today it seemed ok, but was not evenly round when tipped out.
Beyond this specific problem, what is causing me angst is not knowing how to recover from problems at the shaping stage. Any help or advice appreciated.
(I'll try to update with pics of this loaf when its cooled.)
 ETA: pic of not-quite-round loaf