Maurizio's Seeded Sourdough
Coated with white and black sesame seeds..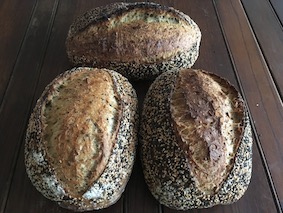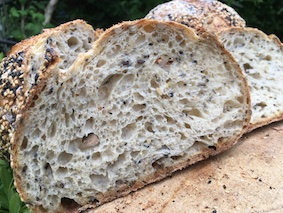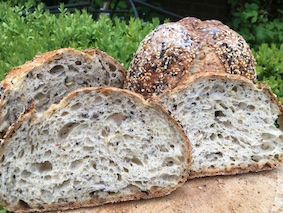 When I saw the other day Leslie's beautiful seeded loaf based on Ru's formula I felt inspired and dived into my books and online and on this site to look at different formulas..as it was time for my weekly 4 loaves bake for friends.
In the end I settled for Maurizio's Seeded Sourdough as it included one of my favourite flour: durum...
I did not have the fennel seeds or lemon zest he included and left those out and replaced the fennel seeds with white sesame. Otherwise I more or lest stayed true to the formula and did not go rogue...as I often do with forumulas.
One think I really like about Maurizio's formulas is that he states the temperatures and what to aim for...that is really so helpful, I find.
I used Strong Canadian WW flour being aware of the risk with American formulas and British flours but the rest was Marriages Strong Organic White and De Cecco Durum flour.
After much deliberation I also toasted ALL the seed and then put them in an overnight soaker whereas Maurizio did not toast all the seeds.
It made a beautiful dough and boy did it taste good!
Seeds incorporated during 2nd Stretch and Fold...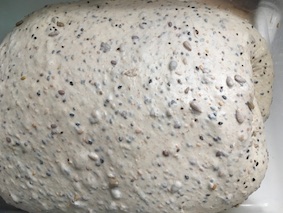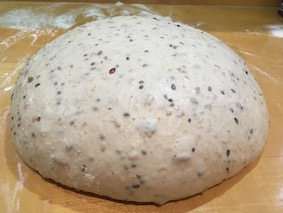 30 min bench rest after pre-shape