30% Sprouted Corn 20% Kamut Sourdough
I'm aware that corn makes tasty bread after baking with toasted popcorn and sprouted popcorn. However, the fact that popcorn is so tough makes milling it tricky. Non-popcorn corn species is usually softer so when I saw finally spotted some, I immediately grabbed a bag :) That said, I still recommend milling it on a coarser setting first then re-milling it.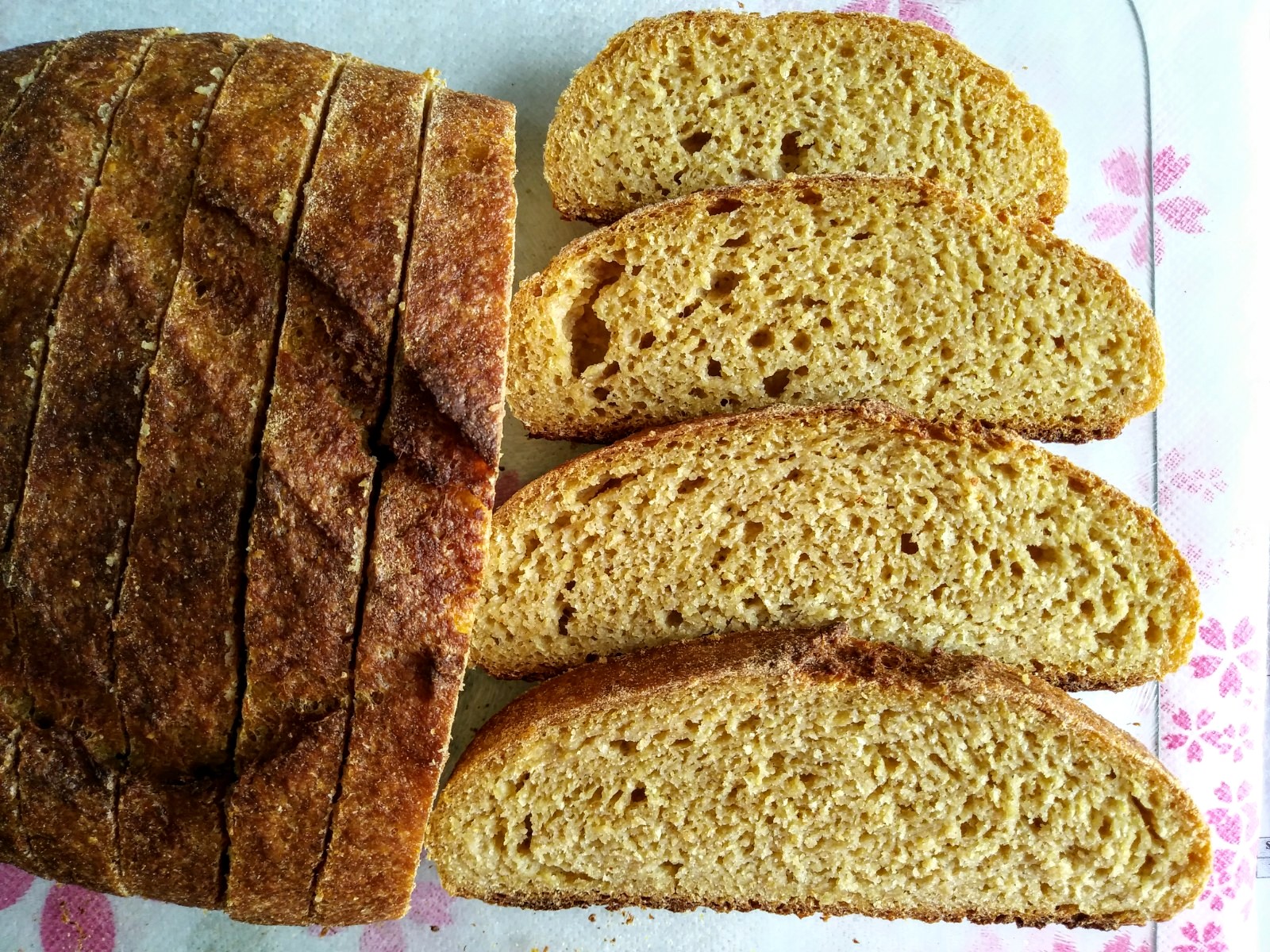 30% Sprouted Corn 20% Kamut Sourdough
Dough flour (all freshly milled):
90g       30%       Sprouted corn flour
90g       30%       Whole white wheat flour
60g       20%       Whole kamut flour
60g       20%       Whole spelt flour
For leaven:
12g            4%       Starter
34g       11.3%       Bran sifted from dough flour
34g       11.3%       Water
For dough:
266g      88.7%       Dough flour excluding bran for leaven
163g      54.3%       Water
80g        26.7%       Whey
80g        26.7%       Leaven
6g              2%        Vital wheat gluten
5g          1.67%       Salt
__________
306g        100%       Whole grain
283g       92.5%       Total hydration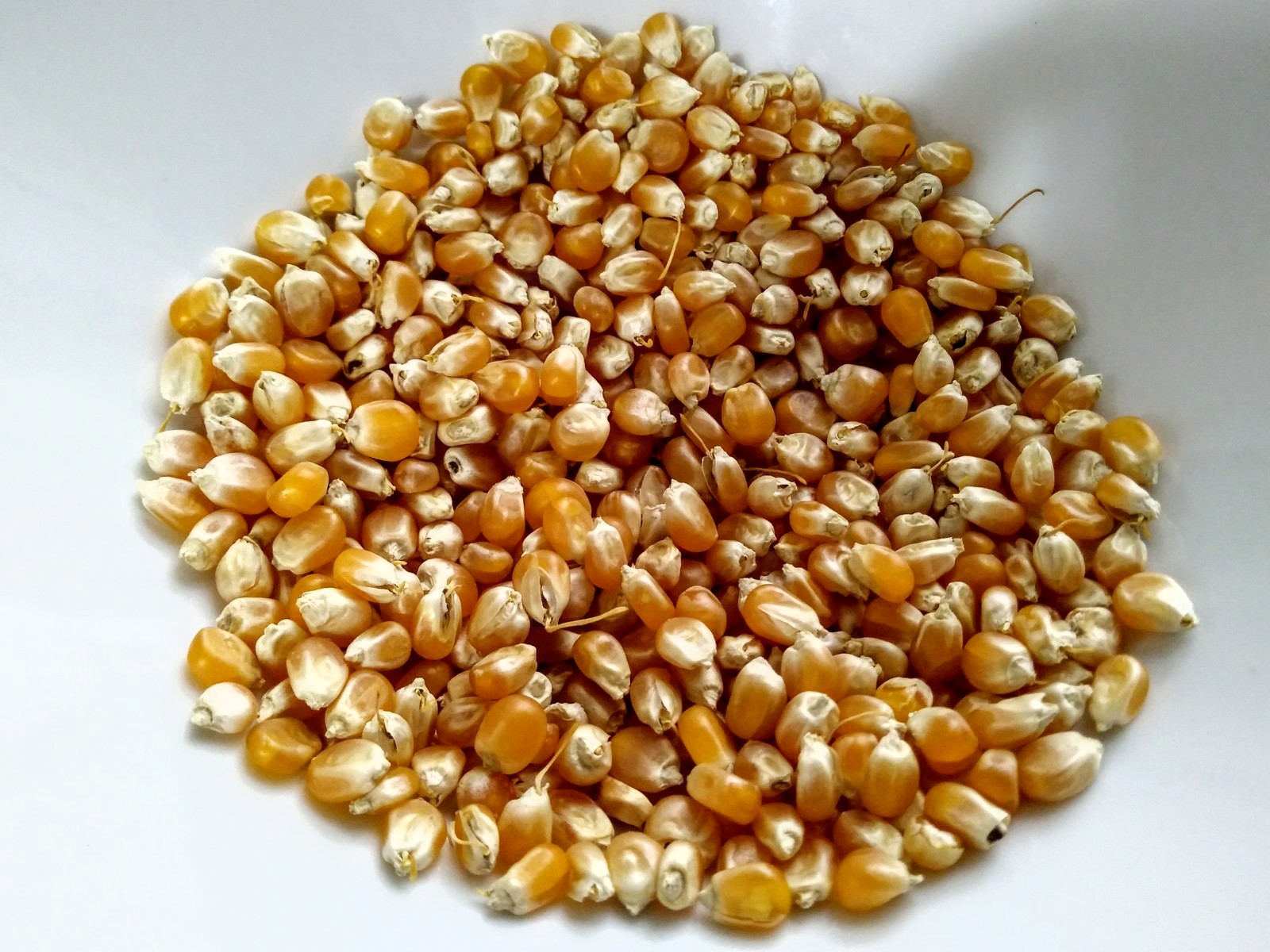 Sift out the bran from dough flour except pearl millet flour, reserve 34 g for the leaven. Soak the rest, if any, in equal amount of whey taken from dough ingredients.
Combine all leaven ingredients and let sit until doubled, around 3 hours (27°C).  
Roughly combine all dough ingredients except for the leaven and salt, autolyze for 15 minutes. Knead in the reserved ingredients and ferment for a total of 2 hours. Construct a set of stretch and fold at the 15 minutes mark and 30 minutes mark respectively.
Shape the dough directly then put in into a banneton. Retard for 8 hours.
Preheat the oven at 250°C/482°F. Since the dough wasn't ready for the oven, I let it proof for another 1 hour at room temperature. Score and spritz the dough then bake at 250°C/482°F with steam for 15 minutes then without steam for 25 minutes more or until the internal temperature reaches a minimum of 208°F. Let it cool for a minimum of 2 hours before slicing.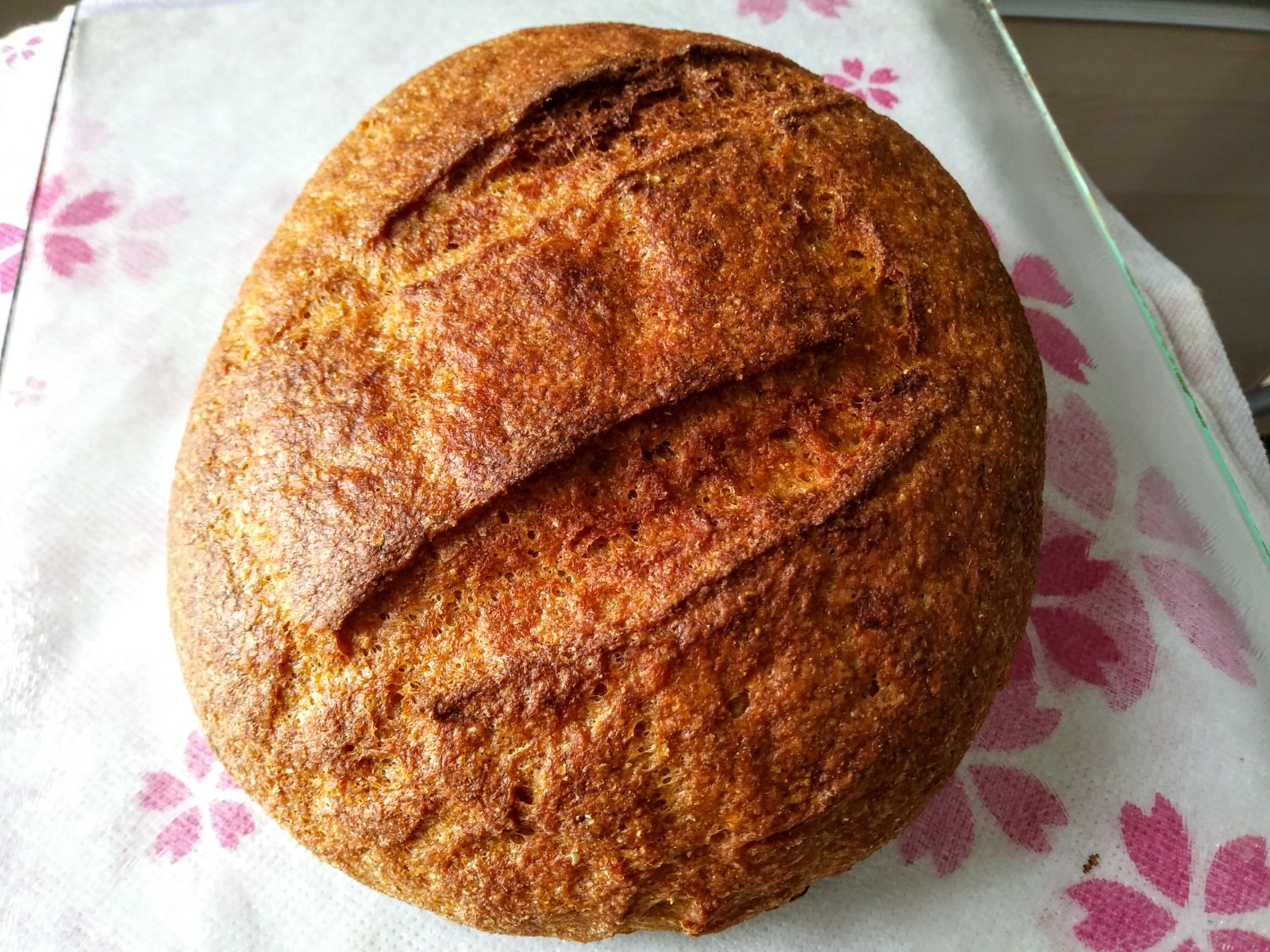 Look at that bright yellow crumb! The stunning colour alone is enough reason to bake with corn regularly. This bread doesn't have a very open crumb because of the heaviness of corn. Yet, it's still moist and isn't unacceptably dense.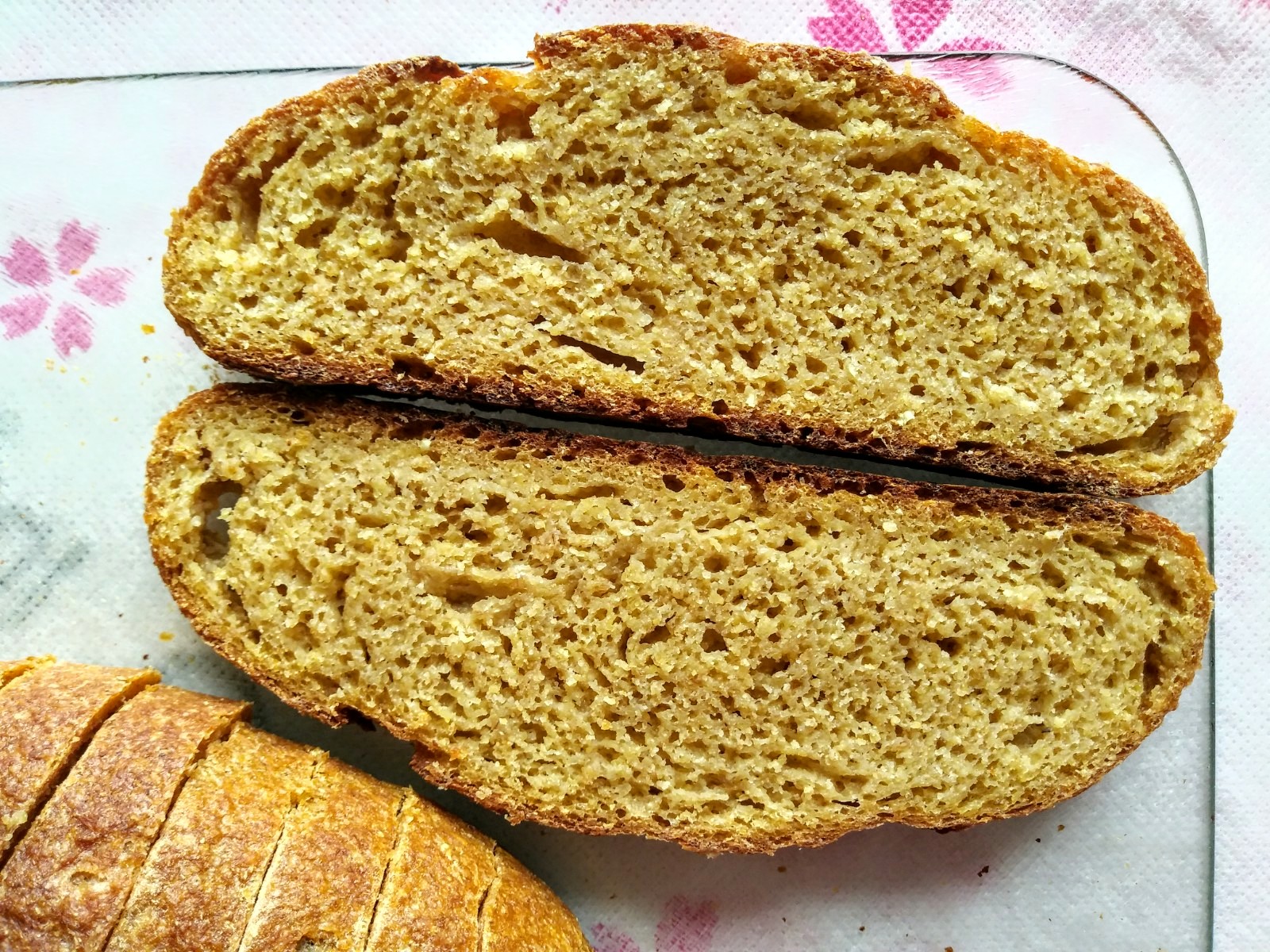 Since I didn't toast the corn, this bread doesn't have that cinema-popcorn-feeling experienced in my previous popcorn loaves. The sprouted corn takes centre stage but it isn't as robust as most sprouted grains. Overall, this is a mild and sweet tasting (and looking!) bread with little acidity.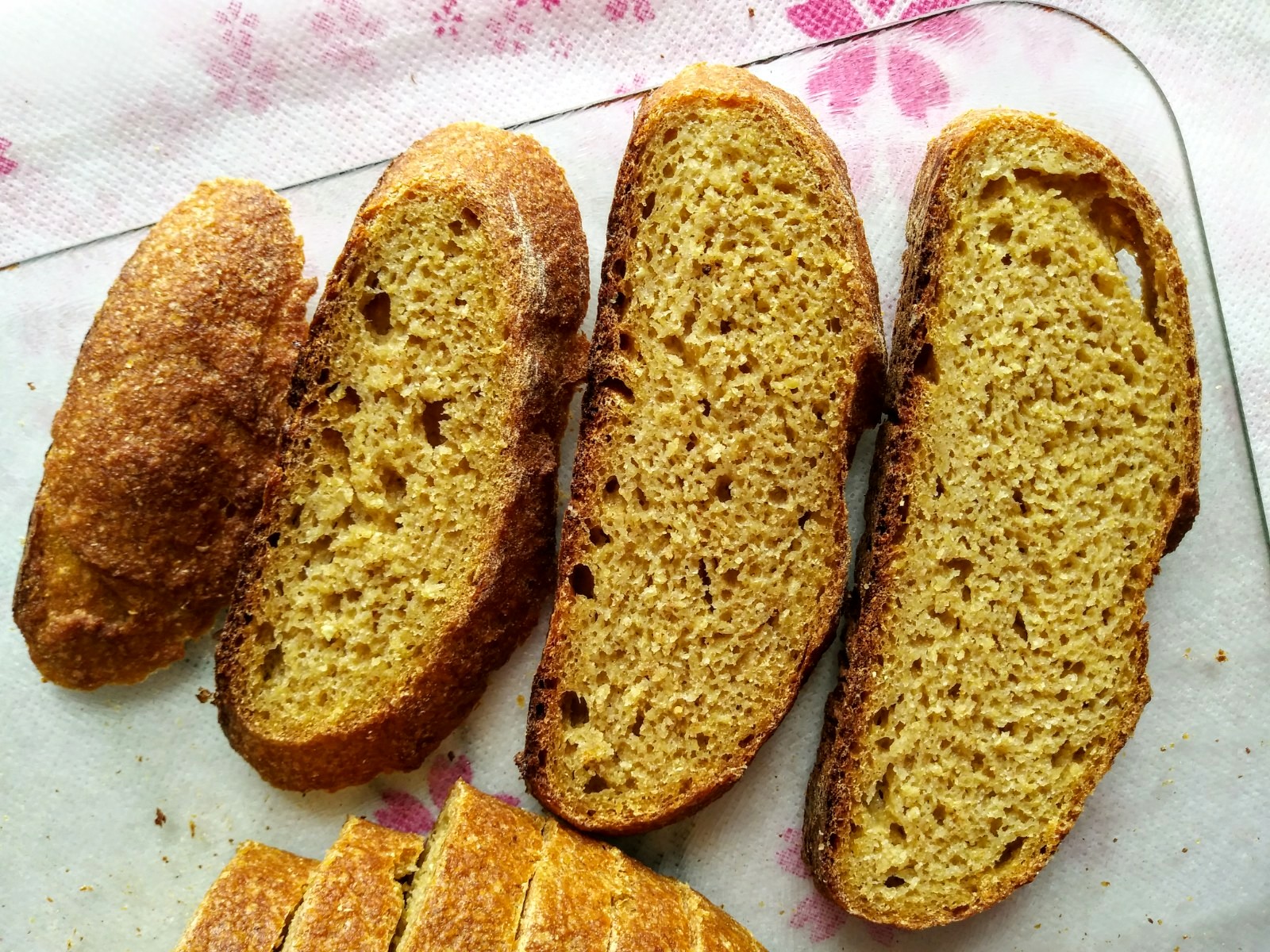 ______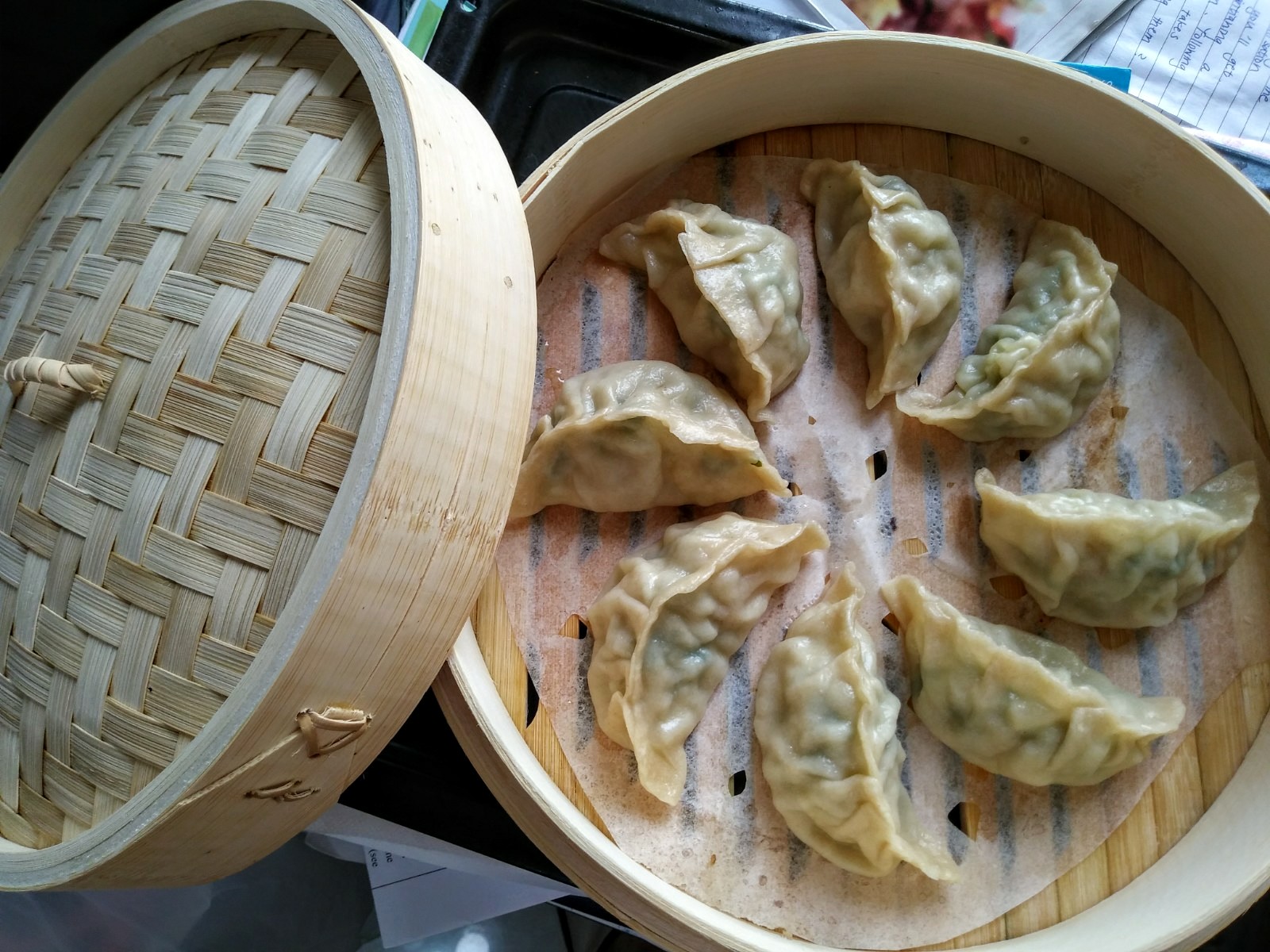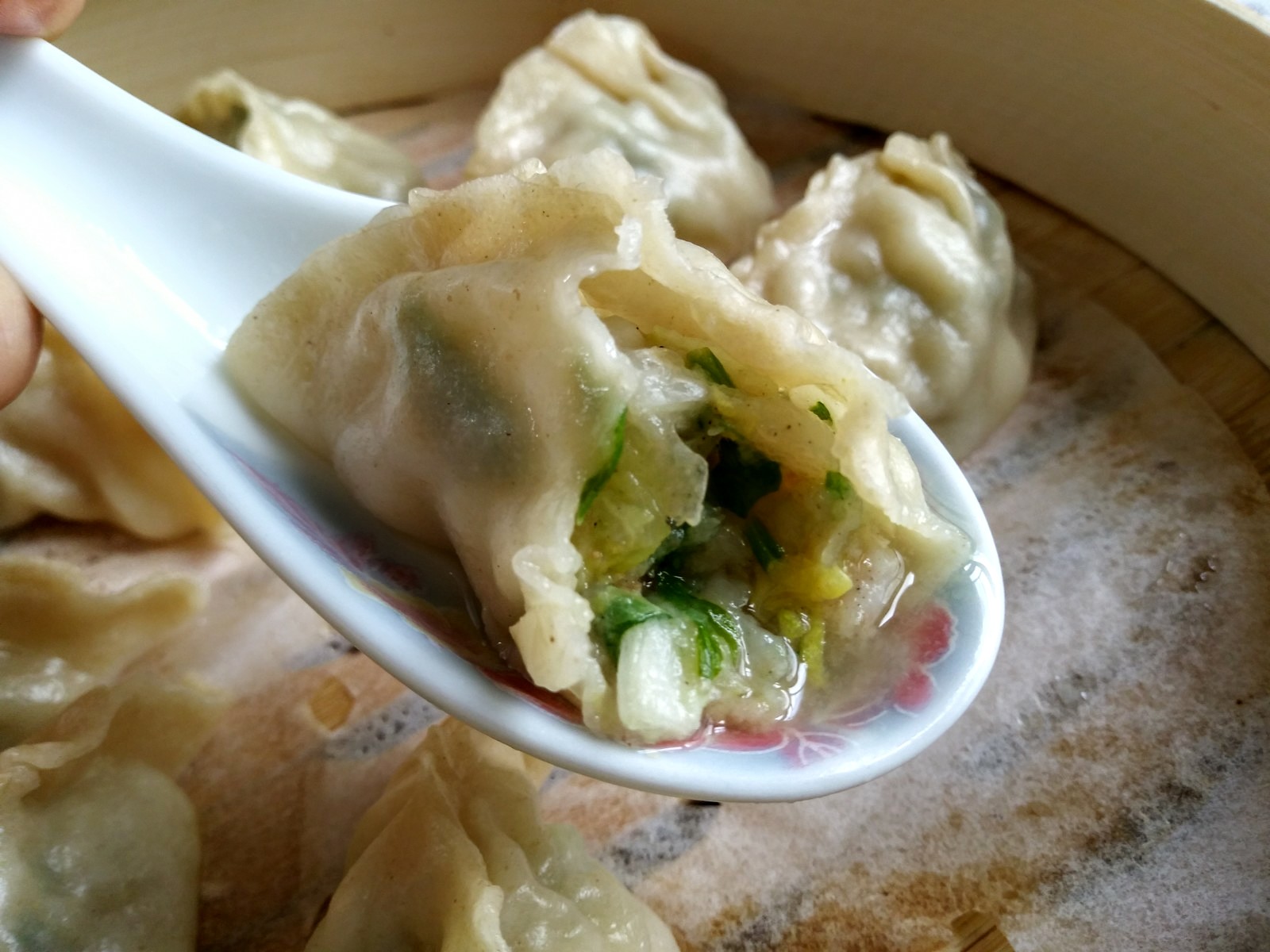 Steamed shrimp, Napa cabbage and cilantro dumplings with extra chewy wrappers (25% Indian atta)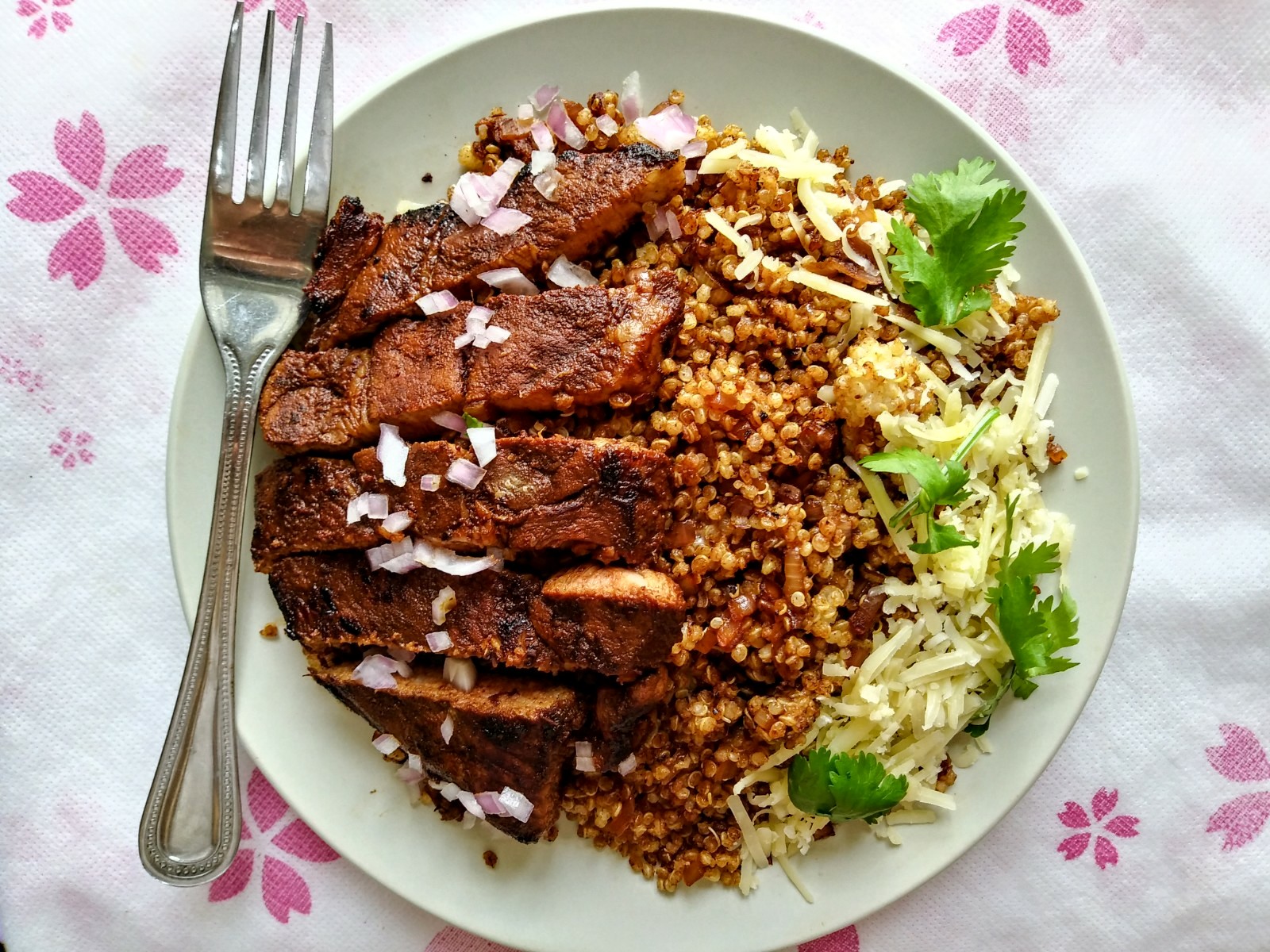 Pan-grilled pork collar chop with cheesy caramelized onion quinoa, in ancho & guajillo peppers sauce. Flavor explosion!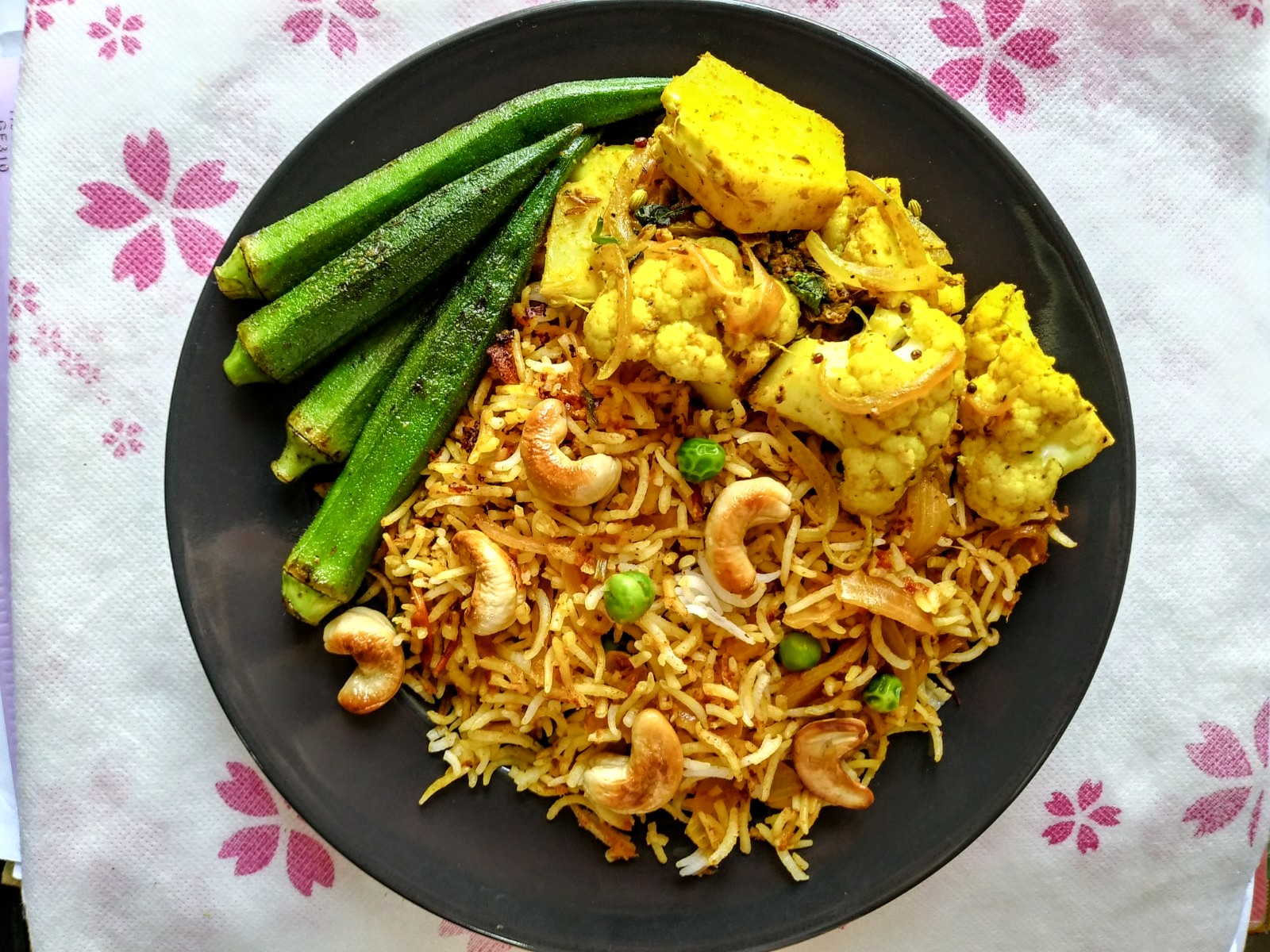 Cashew pea biryani, bharwa bhindi (spices stuffed okra), tandoori gobi (grilled cauliflower marinated in a spicy yogurt sauce). Another dish that doesn't skimp on flavor!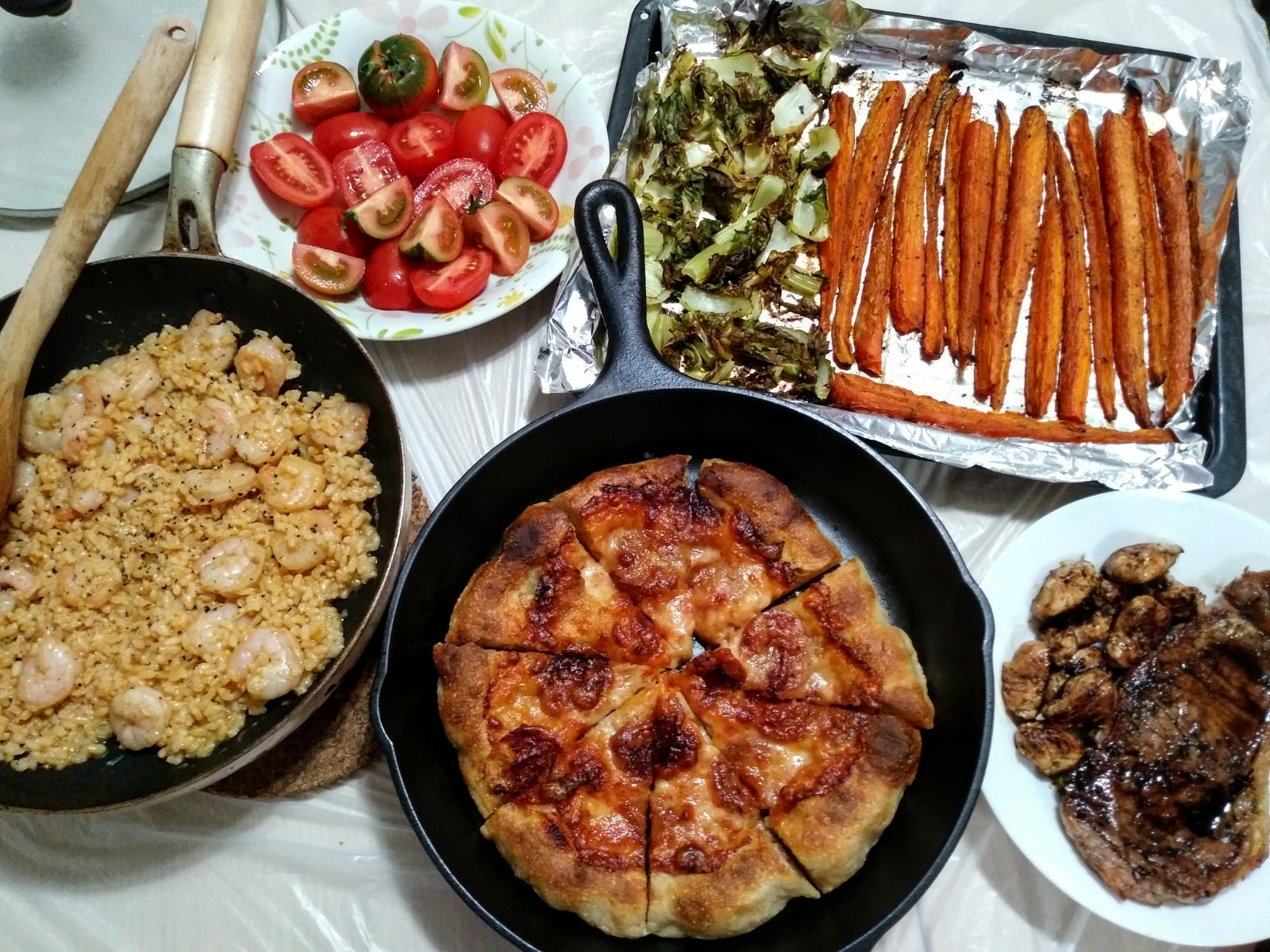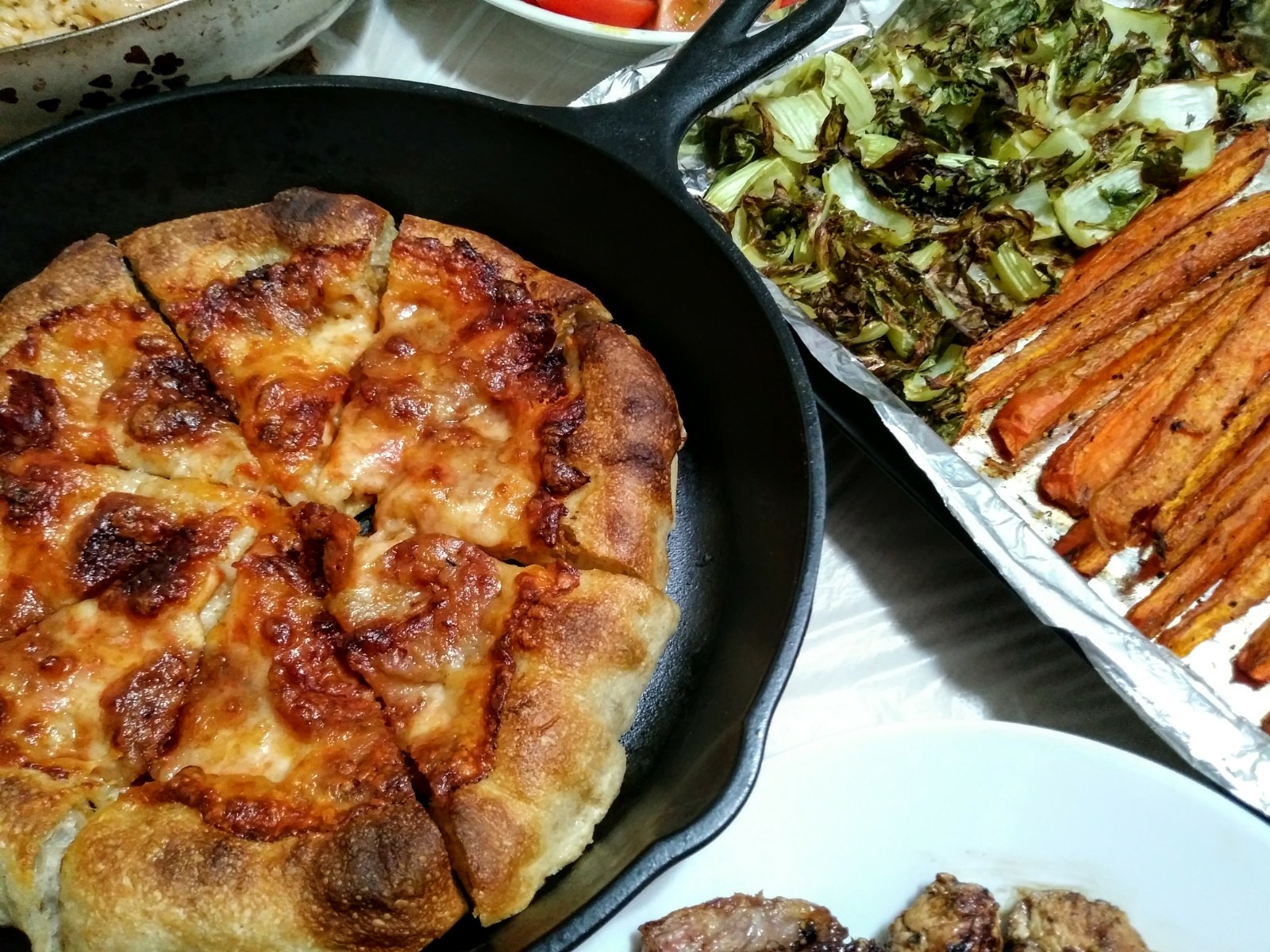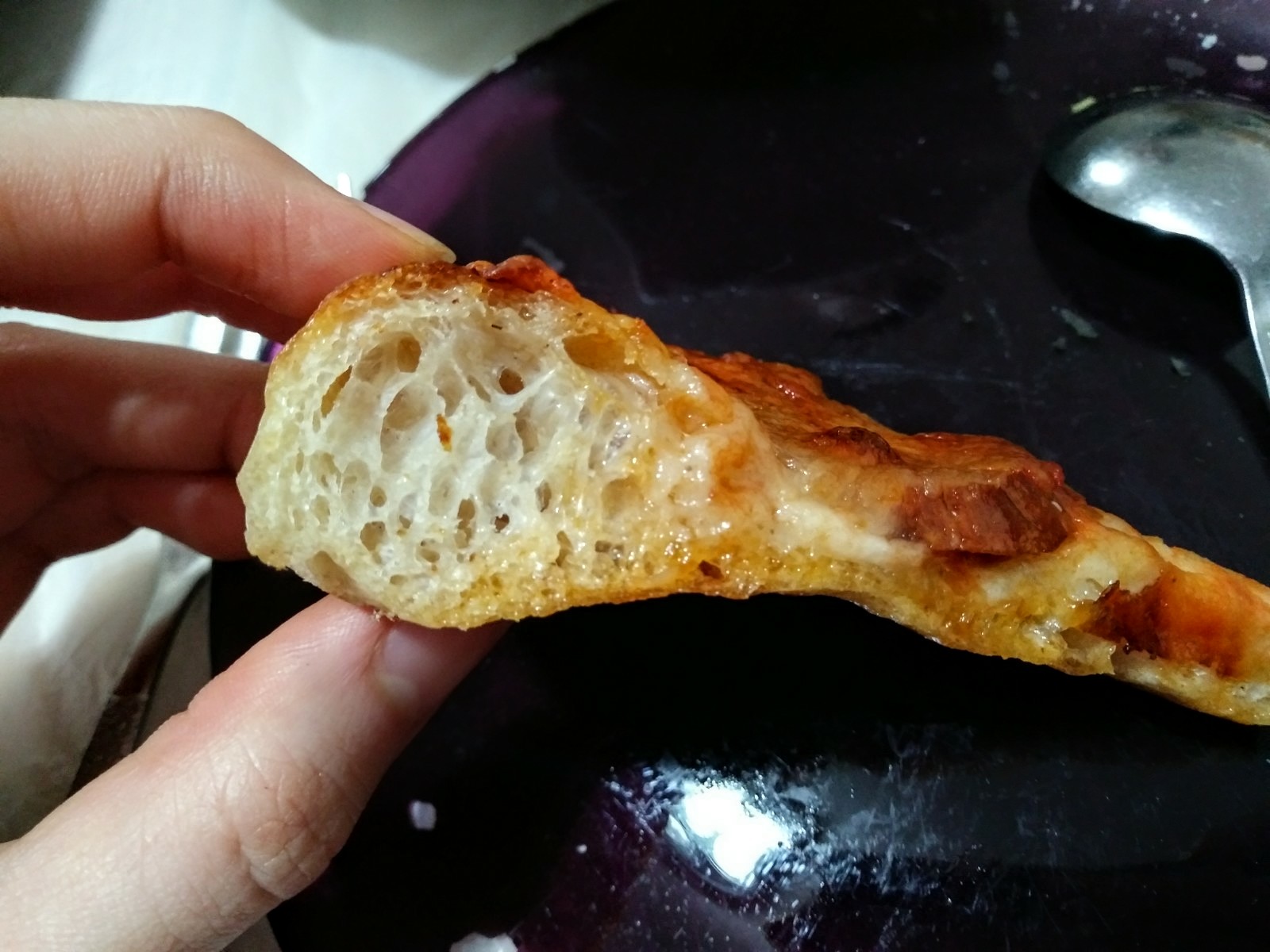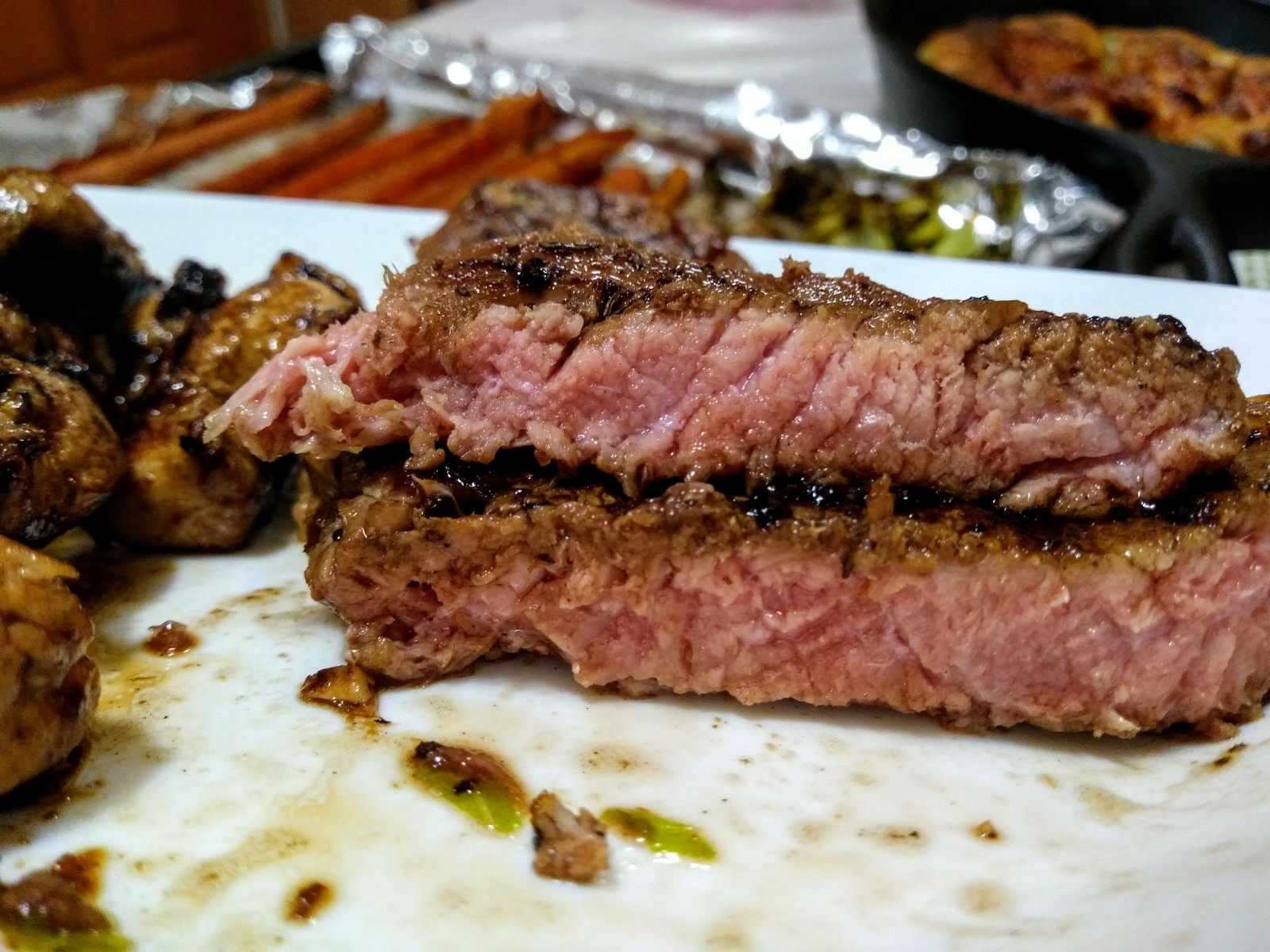 Pepperoni mozzarella SD pizza, tomato shrimp risotto, ghee roasted carrots & mustard oil roasted cauliflower leaves (hands down my two favorites dishes), mixed heirloom tomatoes, and pan-grilled rib-eye steak in a garlicky thyme pan sauce