November 17, 2018 - 8:37pm
Spinach Feta SD with 30% Sprouted Popcorn
In my previous toasted popcorn SD post, dabrownman offered the suggestion of sprouting popcorn to soften the grain. What a brilliant idea: sprouted grains always have superior flavour!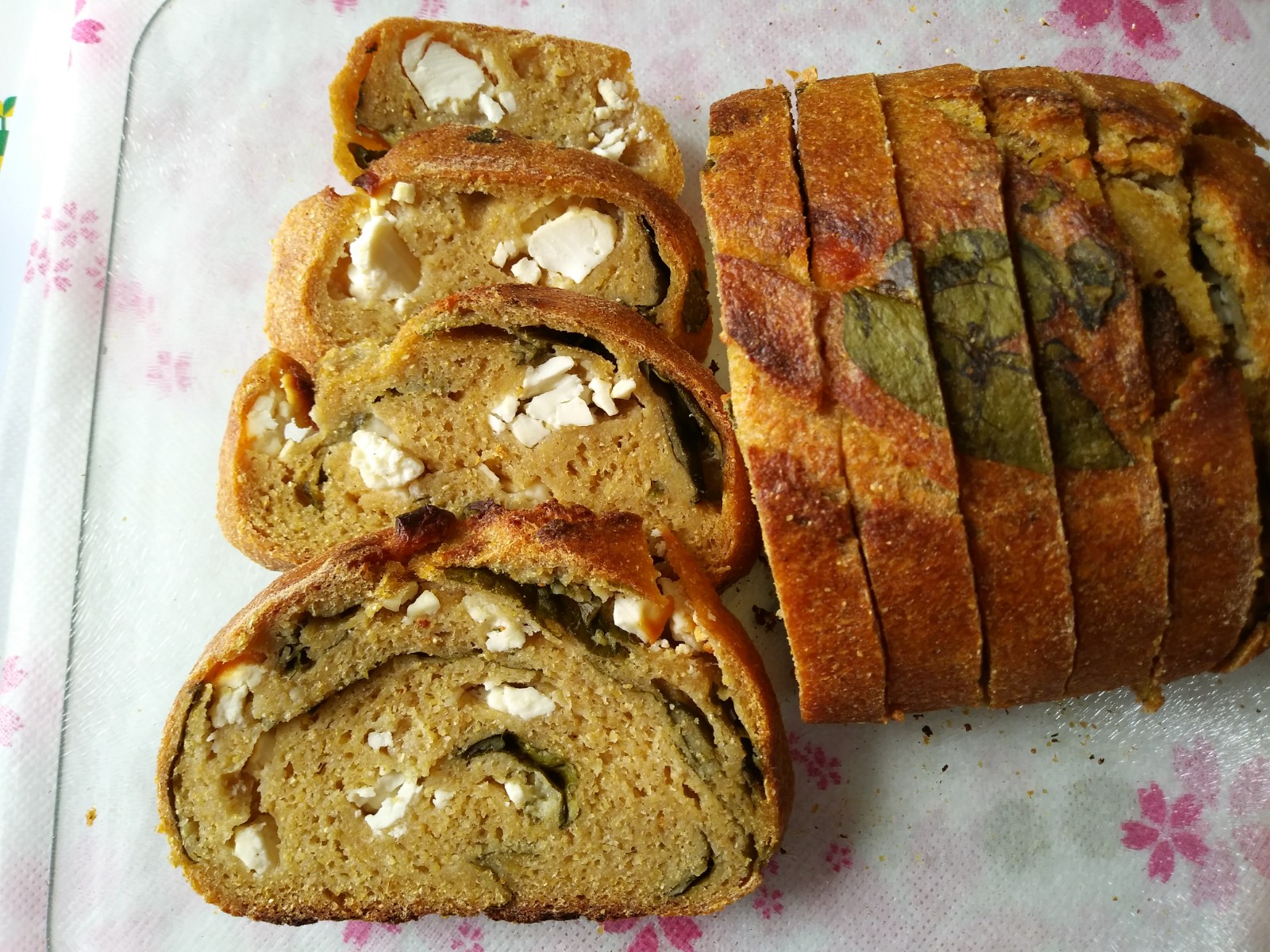 Spinach Feta SD with 30% Sprouted Popcorn
Dough flour (all freshly milled):
150g      50%       Whole white wheat flour
90g        30%       Sprouted toasted popcorn flour
60g        20%       Kamut flour
For leaven:
10g      3.33%       Starter
40g      13.3%       Bran sifted out from dough flour
40g      13.3%       Water
For dough:
260g     86.7%       Dough flour excluding bran for leaven
145g     48.3%       Whey
106g     35.3%       Water
90g          30%       Leaven
5g          1.67%      Salt
Add-ins:
60g         20%       Crumbled feta cheese
30g         10%       Fresh baby spinach
__________
305g      100%       Whole grain
296g     97.0%       Total hydration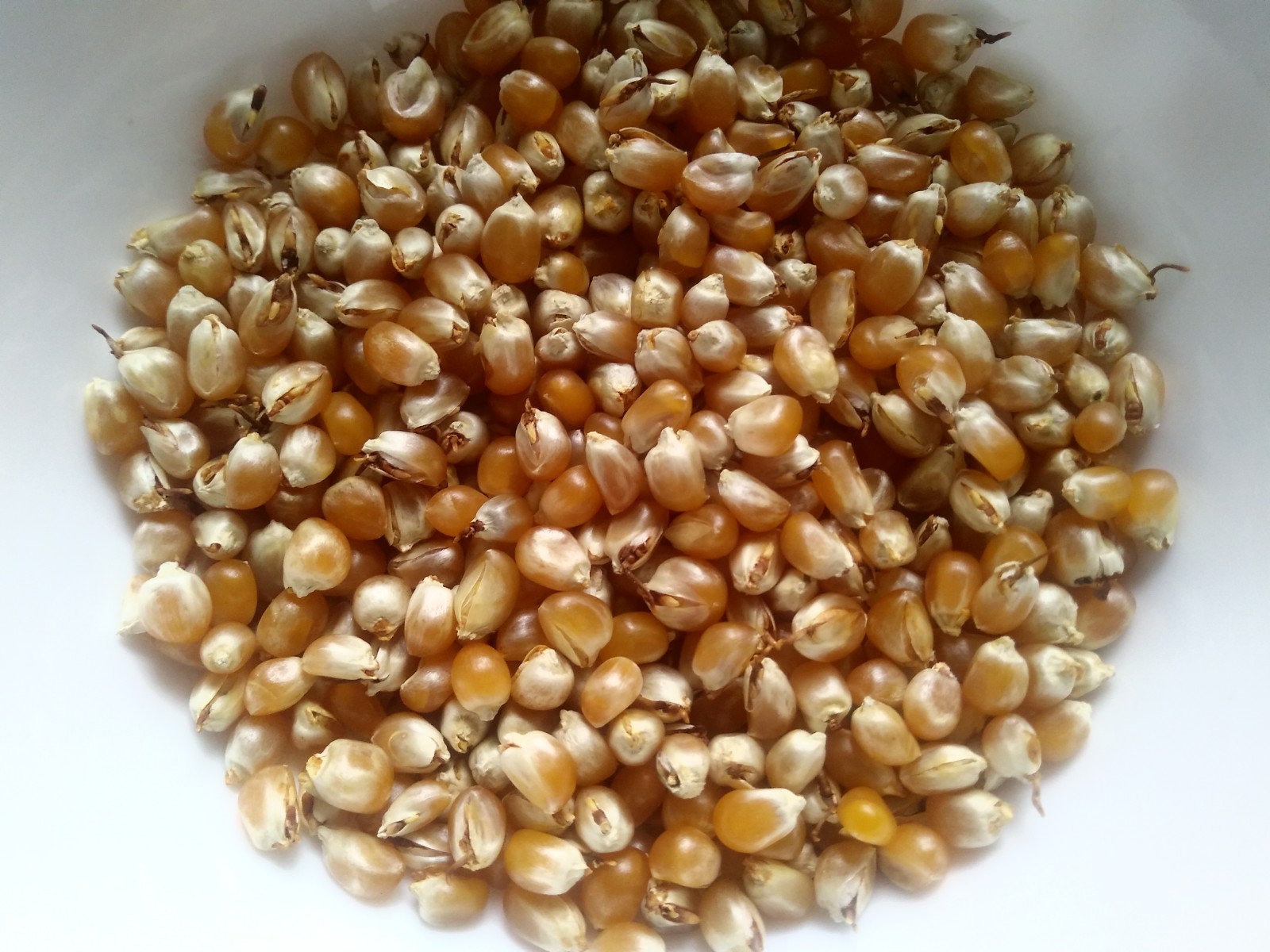 Sift out the coarse bran from the dough flour, reserve 40g for leaven. Soak the rest (I got 35 g) in equal amount of whey taken from dough ingredients.
Combine all leaven ingredients and let sit until doubled, around 3 hours.
Roughly combine all dough ingredients except for the leaven, salt and soaked bran to autolyze for 15 minutes. Fold in the reserved ingredients then knead in the spinach and feta cheese at the 15 and 30 minutes mark respectively. Ferment for 1 hours 30 minutes longer.
Shape the dough and put in into a banneton. Retard for 8 hours.
Preheat the oven at 250°C/482°F.
Remove the dough from the fridge and let it warm up at room temperature for 20 minutes. Score and spritz the dough then bake at 250°C/482°F with steam for 15 minutes then without steam for 25 minutes more or until the internal temperature reaches a minimum of 208°F. Let cool for at least 2 hours before slicing.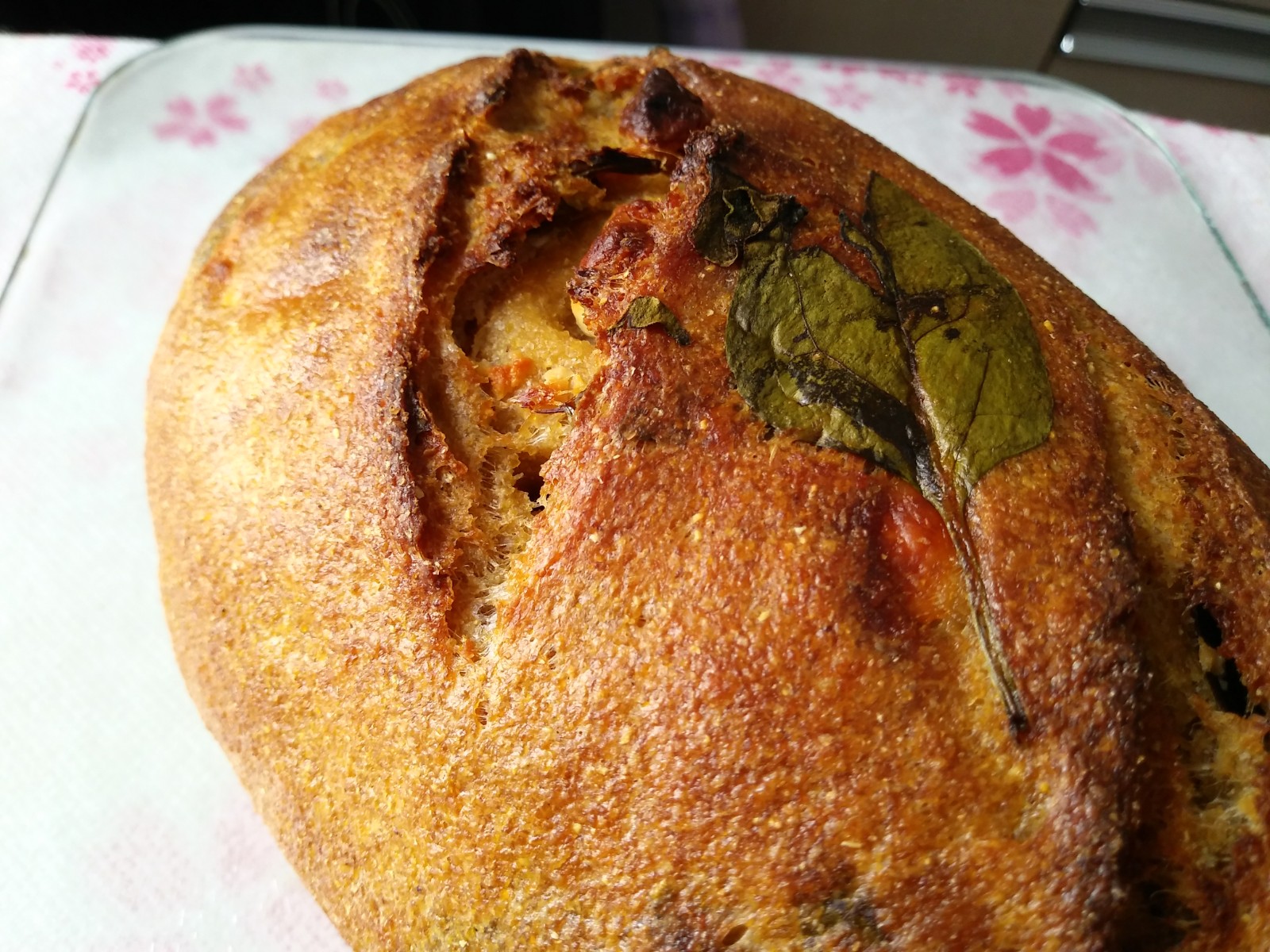 Since toasted popcorn flour is pretty sweet already, I guessed that sprouted popcorn flour can only be sweeter. Therefore, I upped the amount of whey in the formula and incorporated some feta and spinach for some tanginess and grassy flavor. This combination turns out great.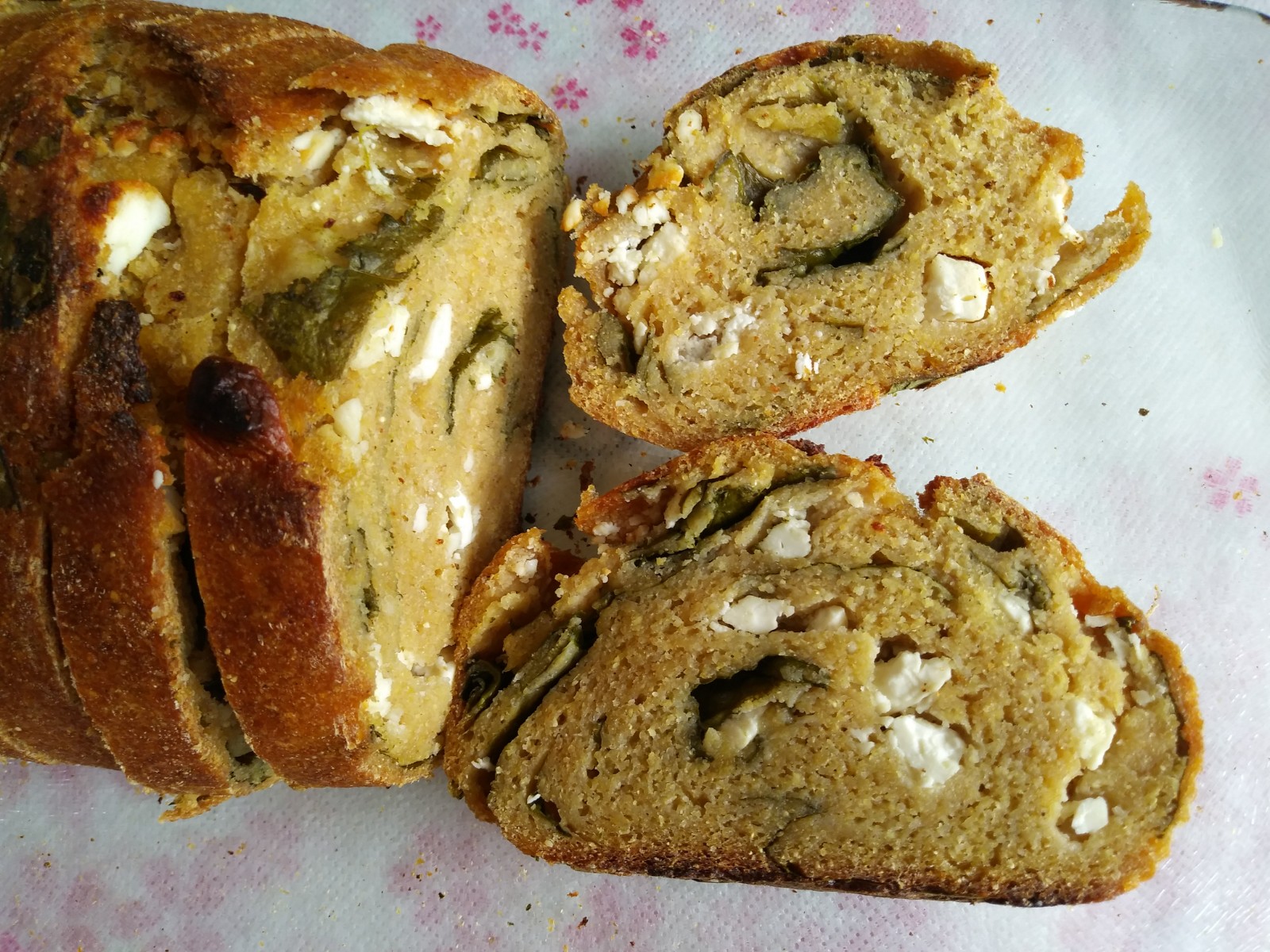 The crust is on the thin side this time. It didn't develop a lot of blisters but it's nicely crispy. The crumb is dense but not really unpleasant. It has a moist and mochi-like texture. Though the spinach and sprouted popcorn might have played a role in this, I believe the main culprit is the white wheat used. For some reason, flour milled from Breadtopia's white wheat berries produces very weak dough. Gluten couldn't develop properly whenever it is used. This has happened to me for many times already. My friend, who ordered the wheat with me, encountered the same issue. Does anyone notice this problem with Breadtopia's hard white wheat berries?
________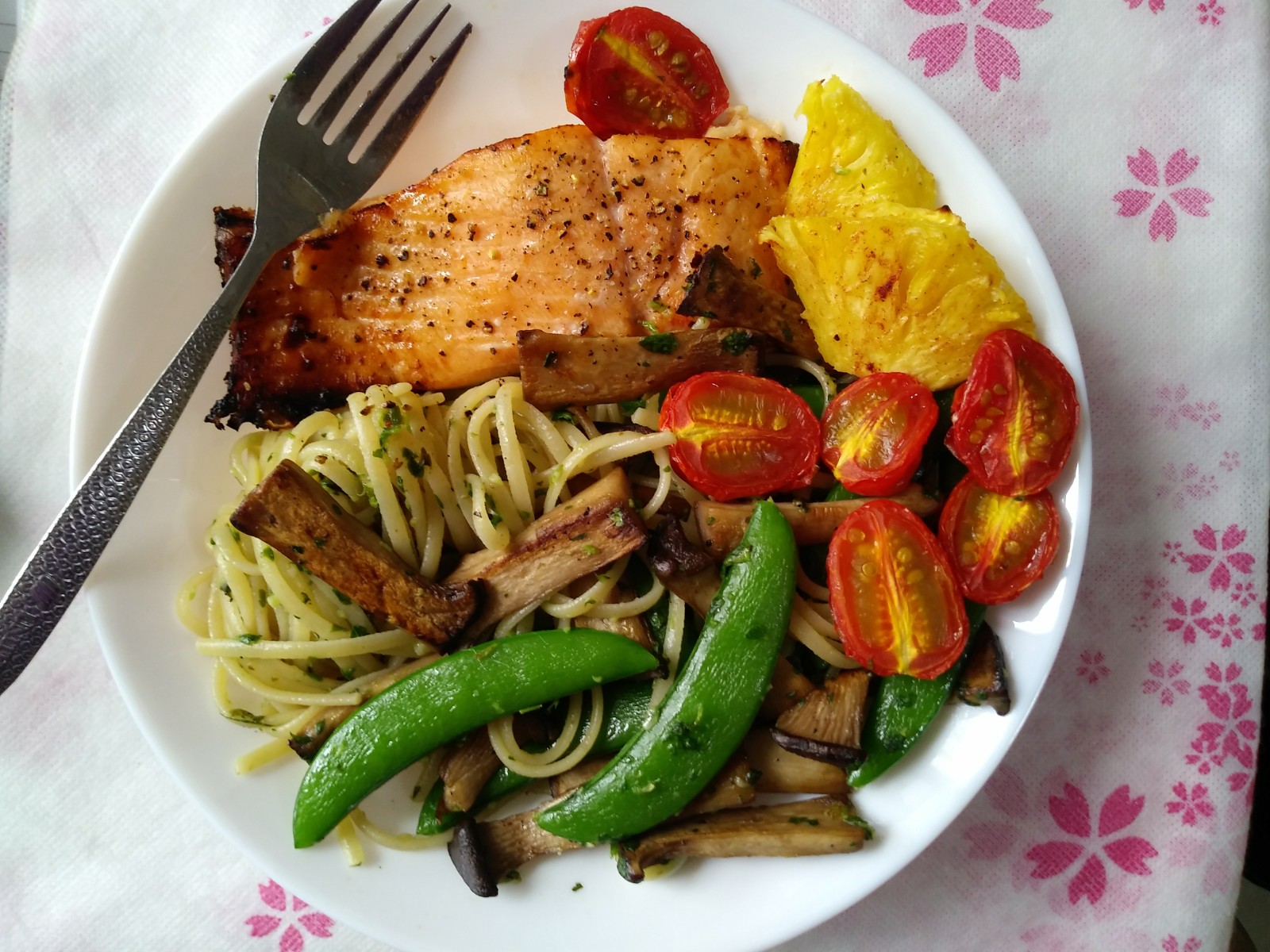 Mushrooms and sugar snap peas pesto linguine with pan grilled pineapples, cherry tomatoes and honey glazed salmon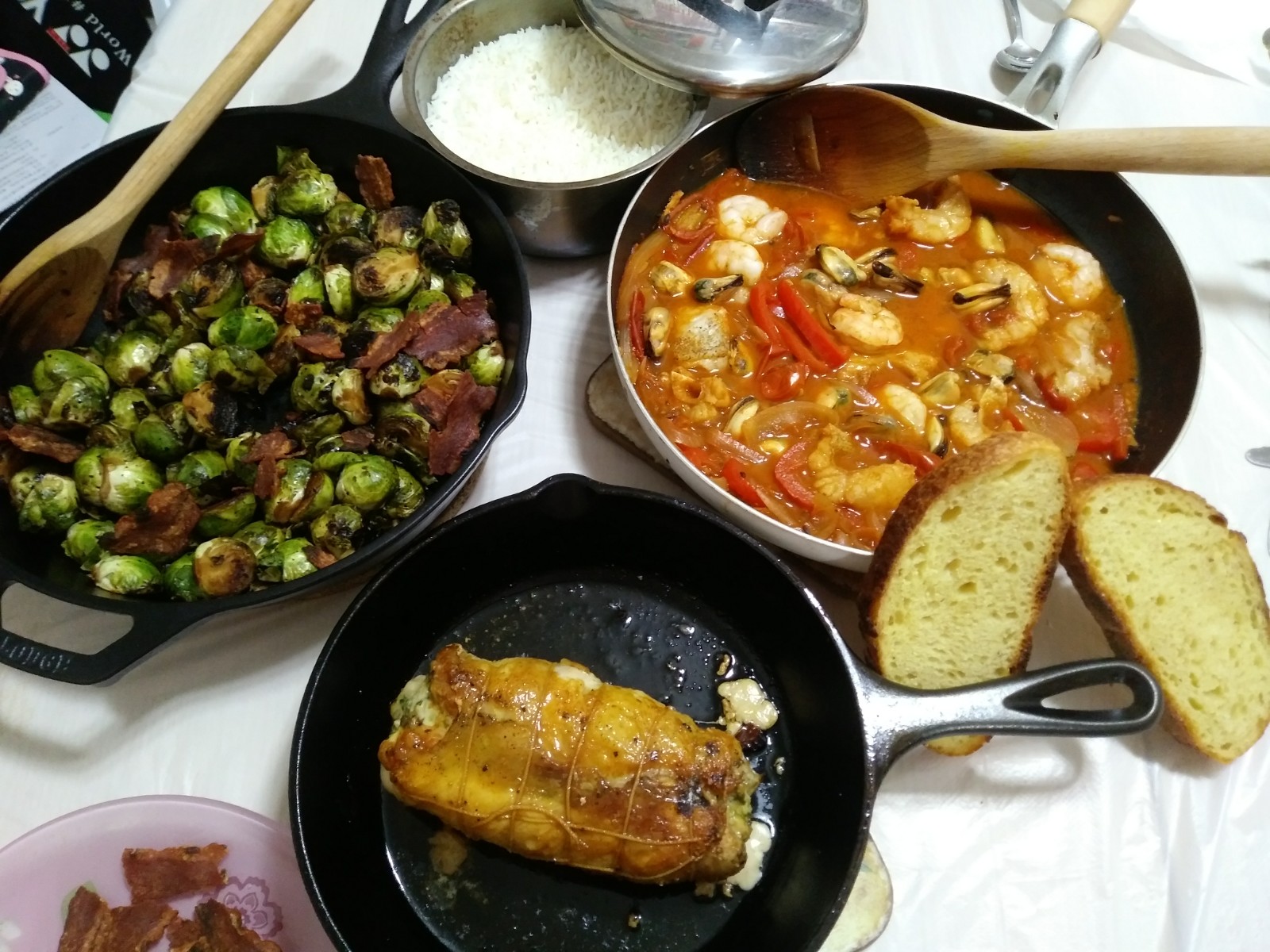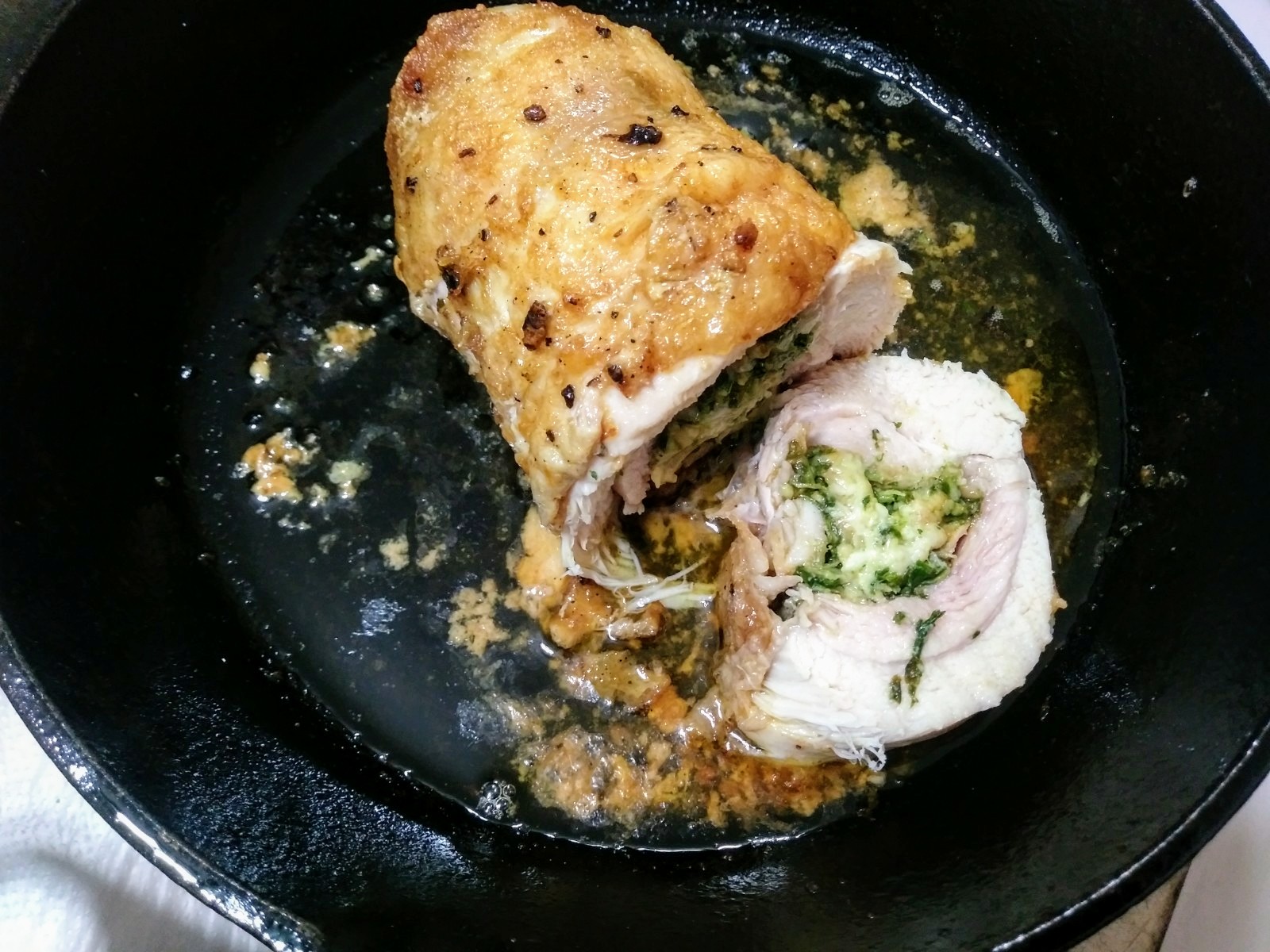 Italian seafood stew, balsamic glazed brussel sprouts with bacon and cilantro parmesan pesto stuffed chicken roll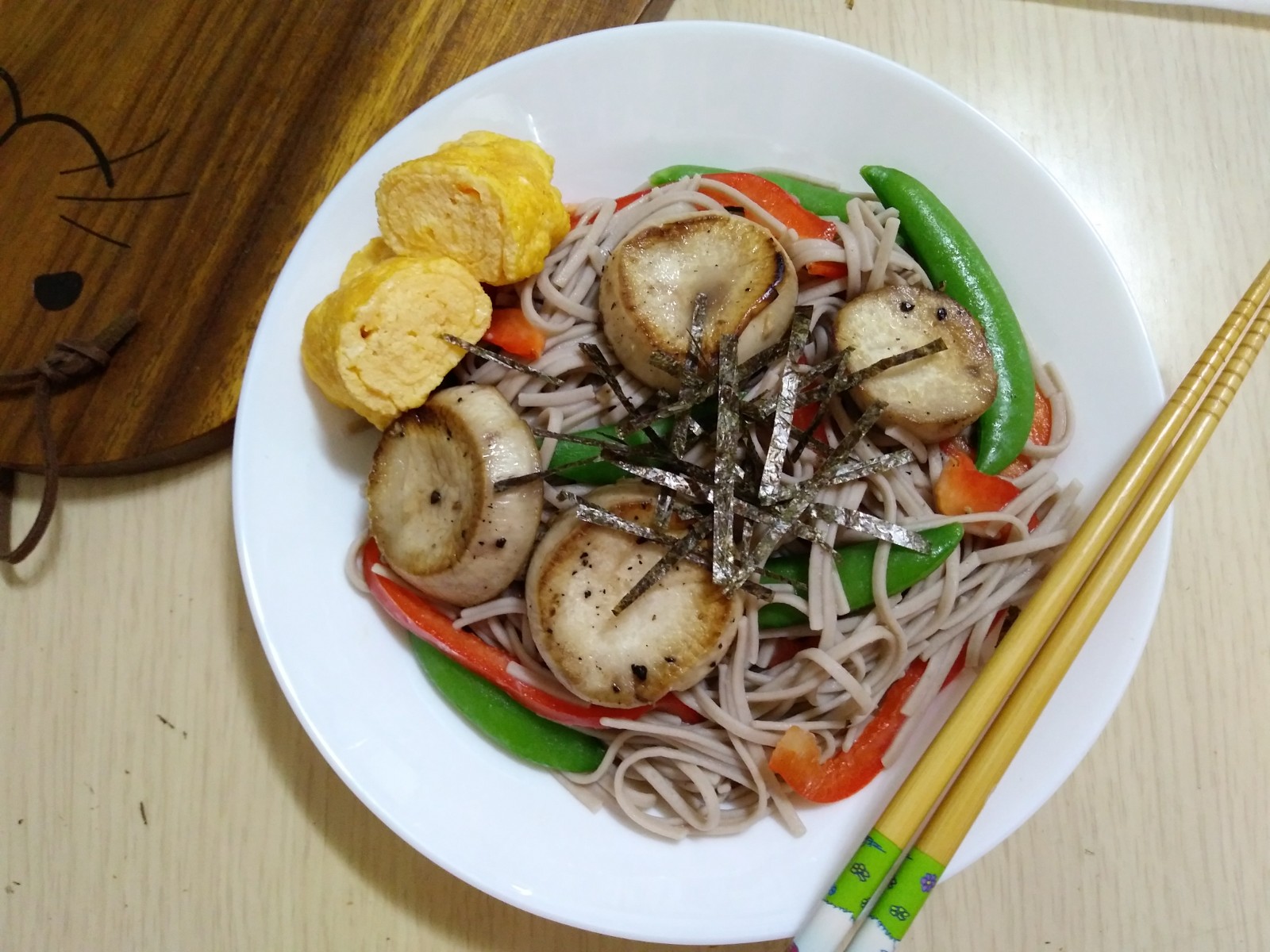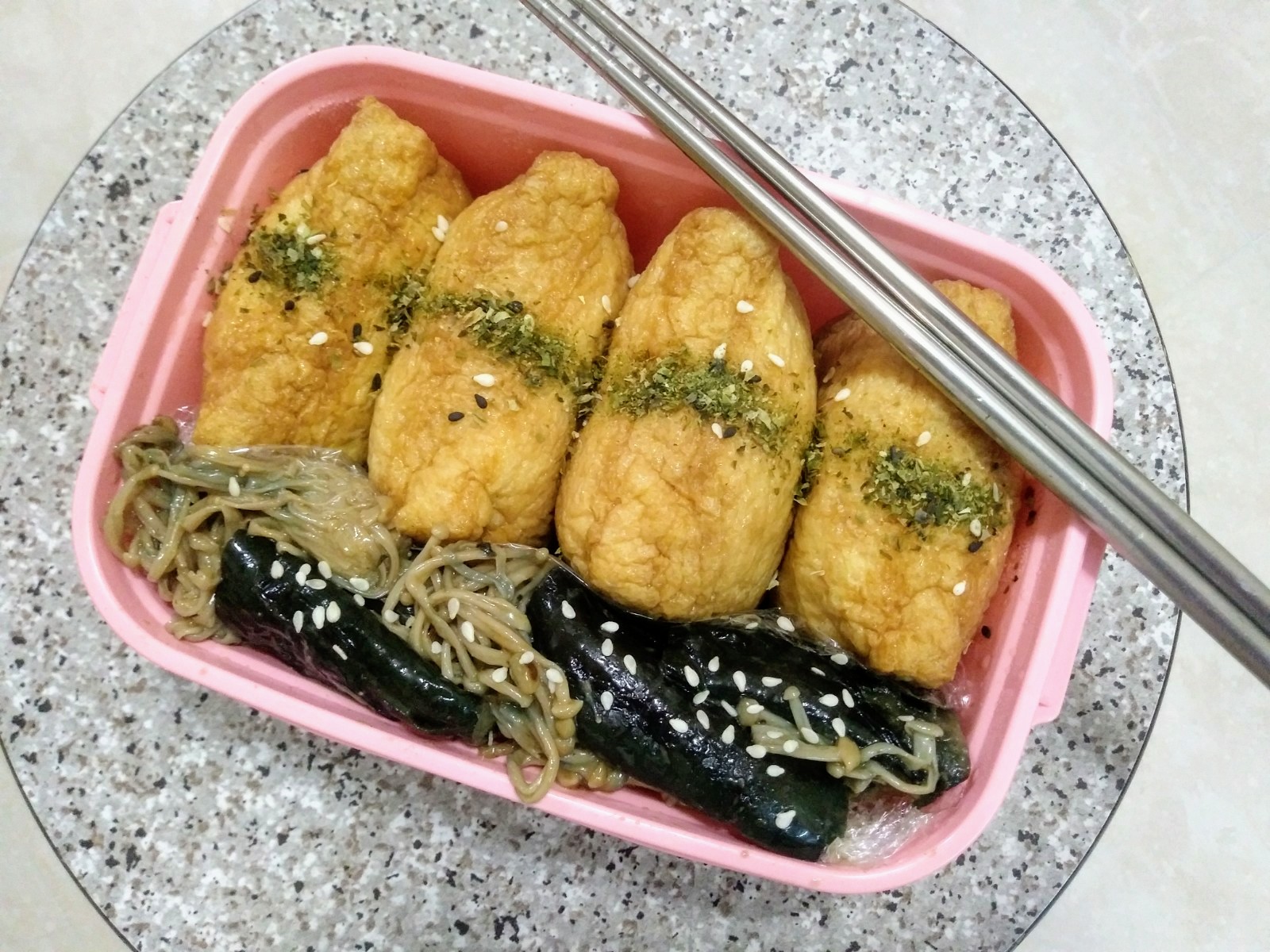 Two Japanese dishes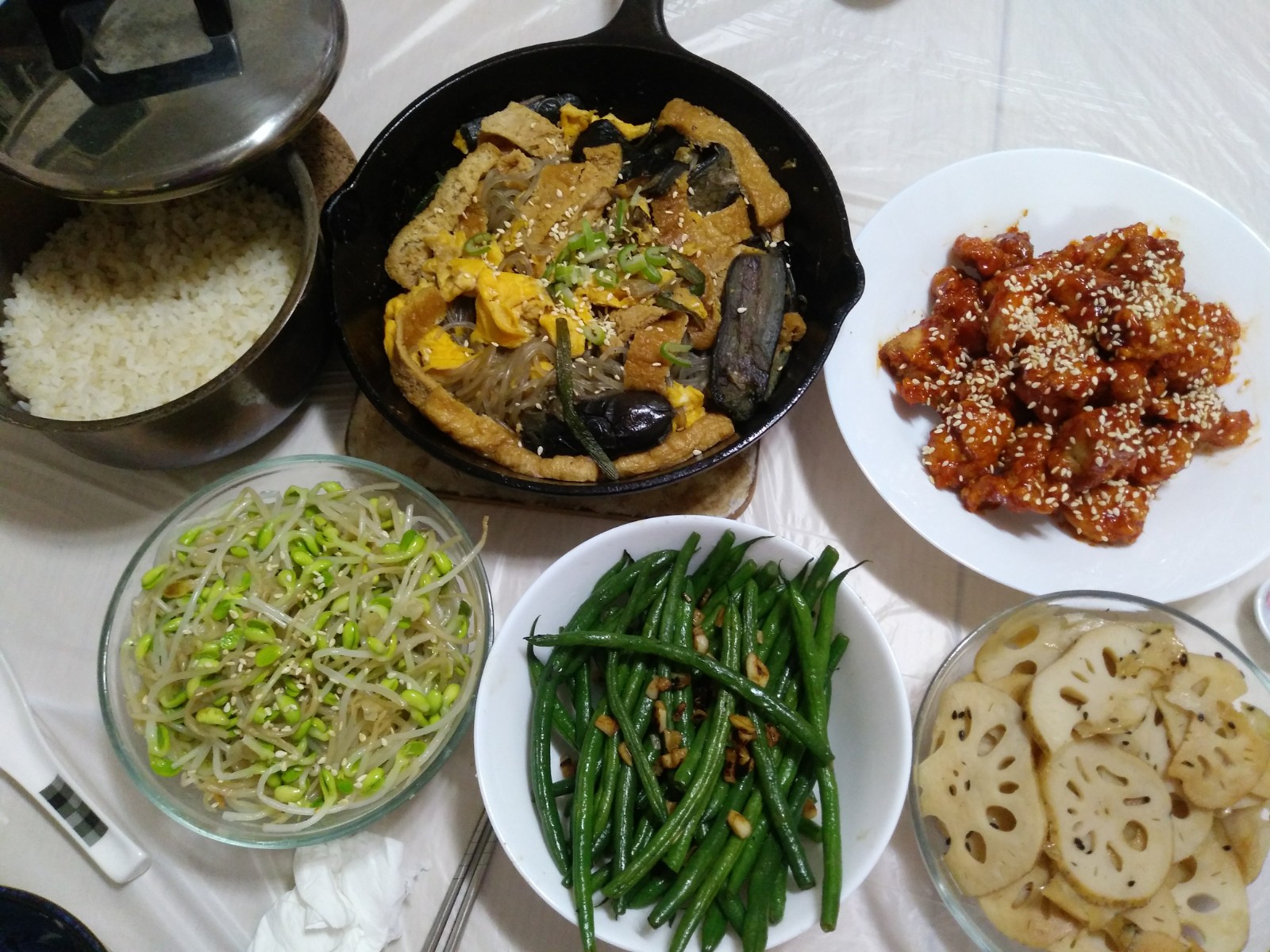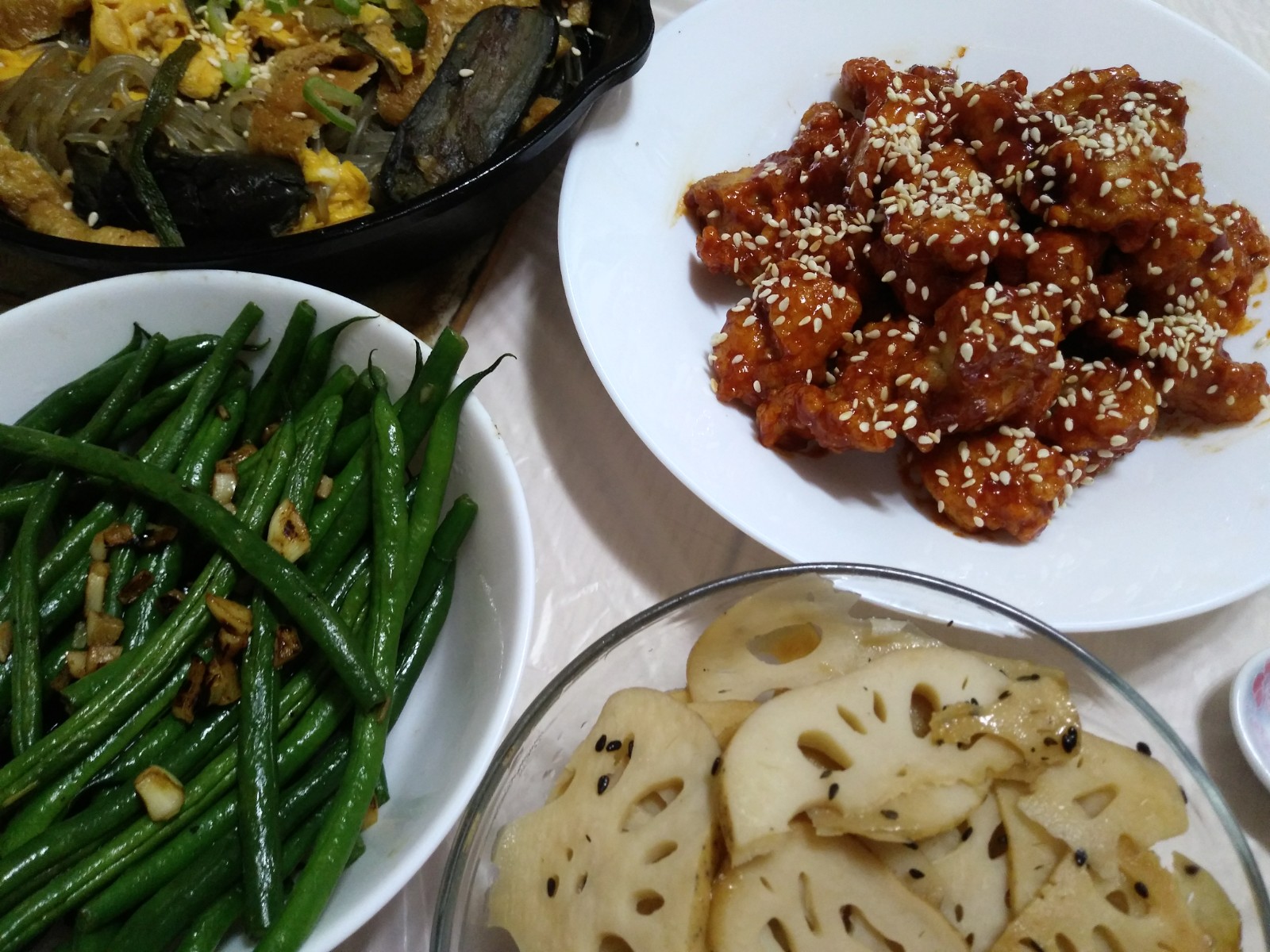 Lotus roots, garlicky green beans, bean sprouts, eggplants, tofu skins & eggs sweet potatoes noodles and Korean fried chicken with short grain rice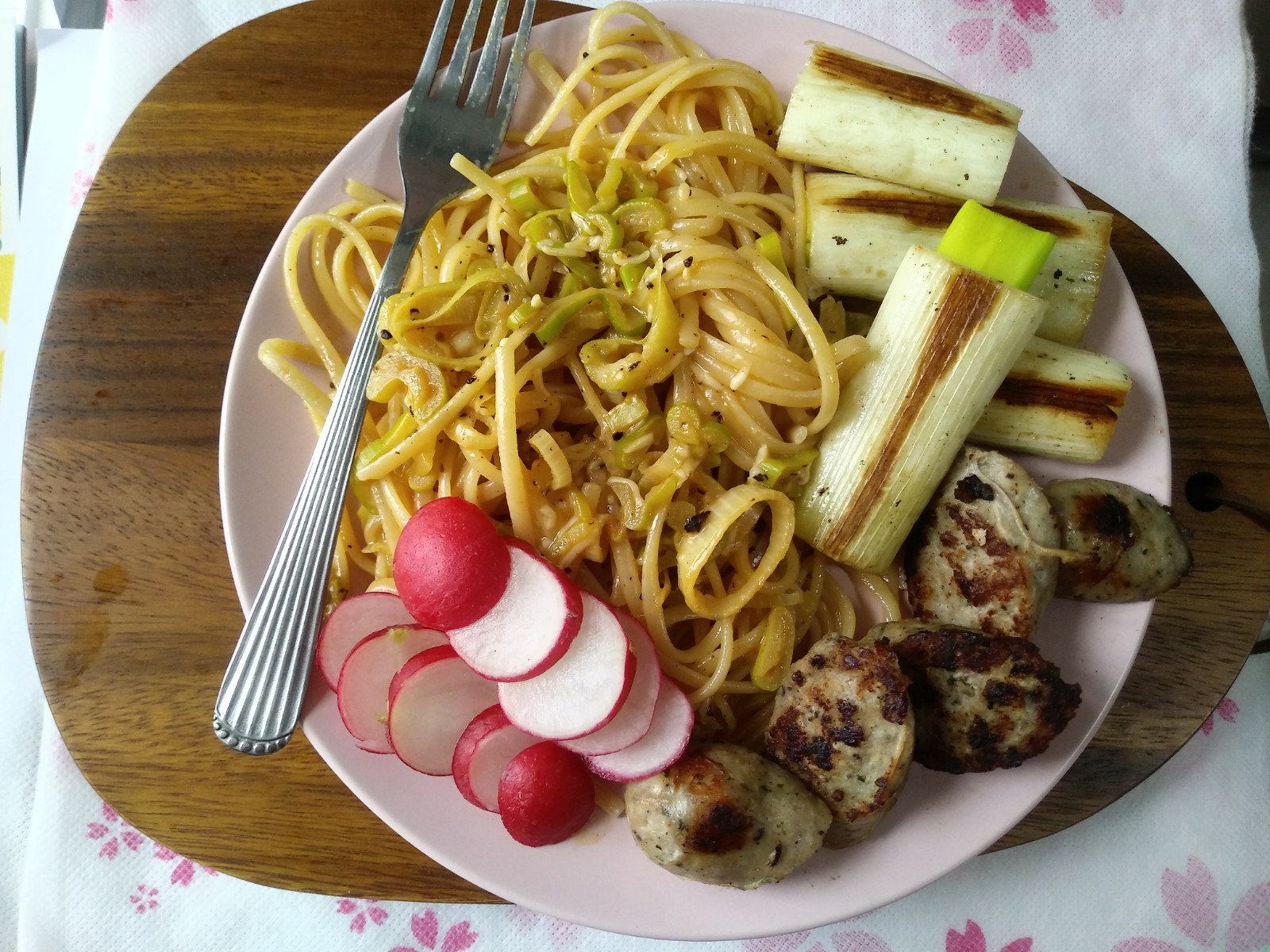 Leek & white wine carbonara (what?) with radishes, pan grilled leeks and sausages