Sourdough starter on day 2 (check its image)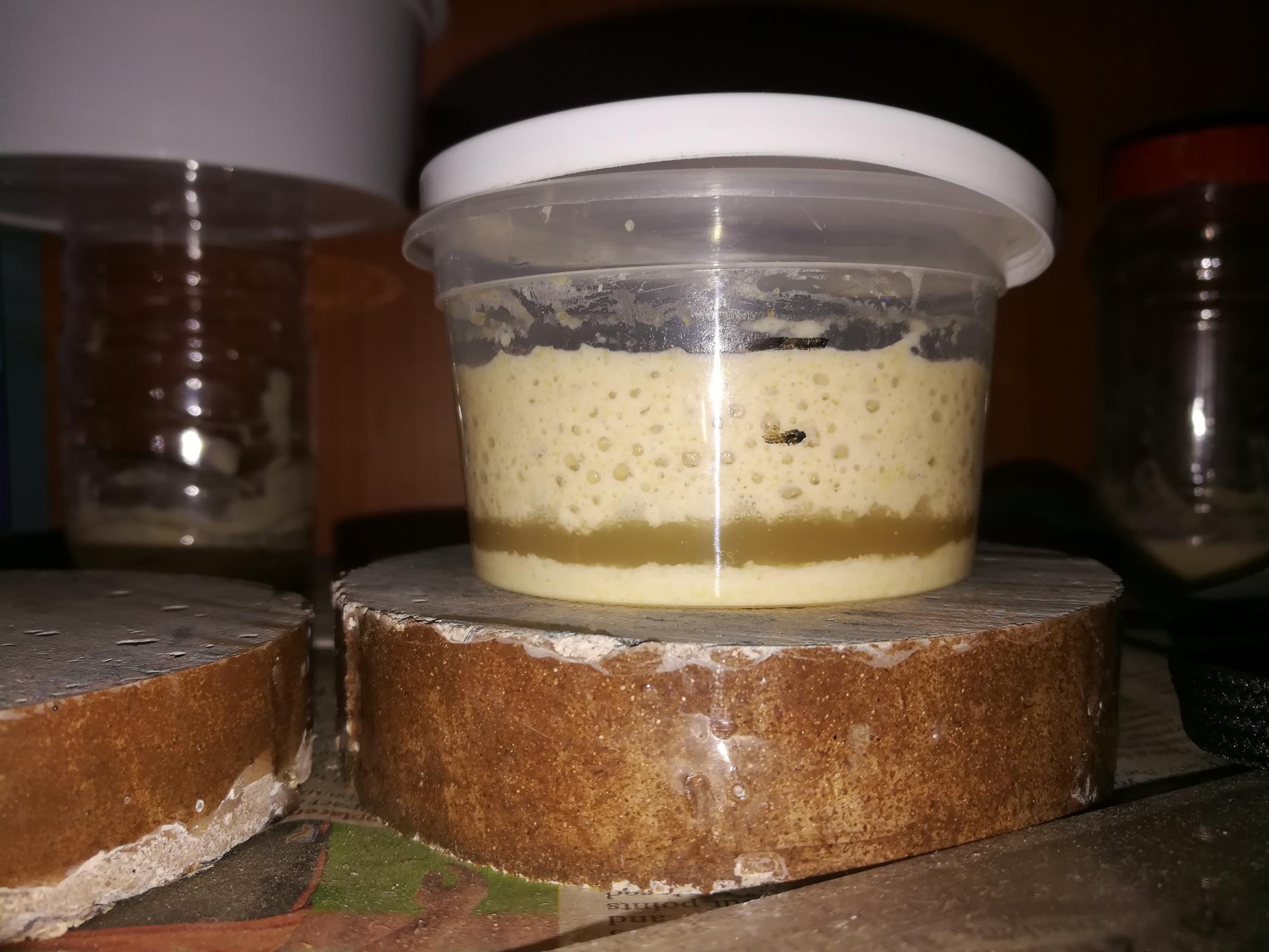 Hello guys, I am a novice to this sourdough starter culture.
I made this thing a day ago and now it's in day 2. But I'm worried of the large brown liquid formed in between the culture. Can any explain it being okay?(yeah I guess it's hooch).
And secondly, sourdough starter smelled badly on some points of the day (ie on day1) but right now it's not smelling too bad. Is this normal?
Please reply to my two questions, Thanks.