I was hoping for some feedback on my bread if anyone is willing!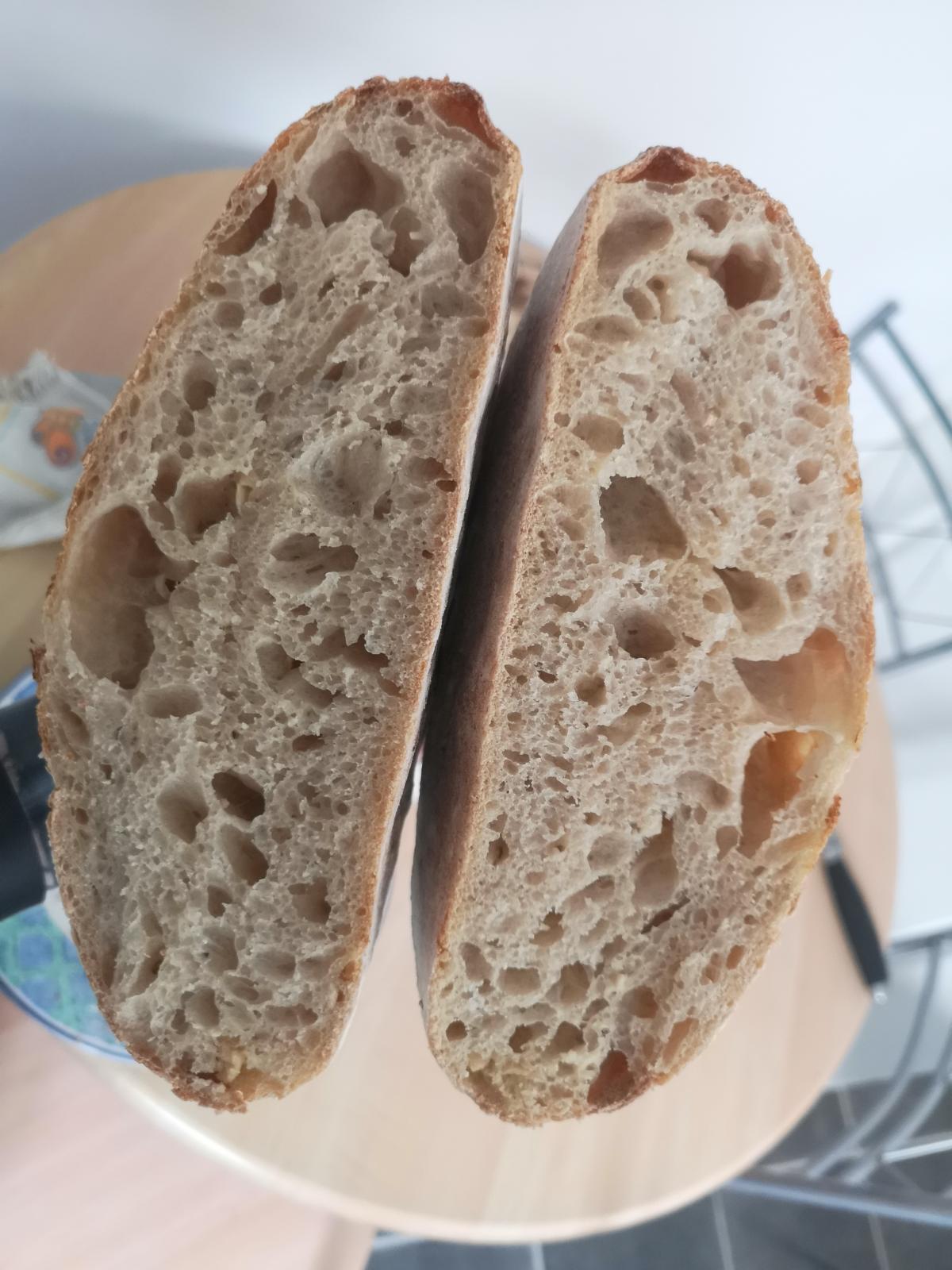 Hey,
I'm relatively new to the sourdough world. I was hoping for some feedback on how my sourdough bread making is going based on the crumb.  This was proved in a banneton that was too large I think which has added to making i

t underwhelming rise wise. Any feedback and areas I should aim to improve greatly welcomed! (I have messed up inserting the photo, apologies I'm new to the forum also)
I mixed up the starter, some of the flour and all of the water one night, let it sit out for 4 hours then refrigerated overnight. Mixed the rest of the flour and the salt in the next day, kneaded in the bowl then stretched and folded 3 times half hours apart during bulk fermentation which was around 3 hrs. I then pre shaped (with a rest of 20 minutes) then shaped and put in the banneton then in the fridge overnight. I'm not sure how right I'm doing things or what to change when so any help greatly appreciated. 
Thank you!