Semolina Sesame with Khorasan..
It was Friday again and again time for my 4 loaves for friends...
I saw a Semolina Sesame loaf in Tartine 1 and another sesame seed loaf in Tartine 3.
Then I had a look in the larder and also had some Khorasan/Kamut left and had a golden vision formed  in my head with all those seeds too.....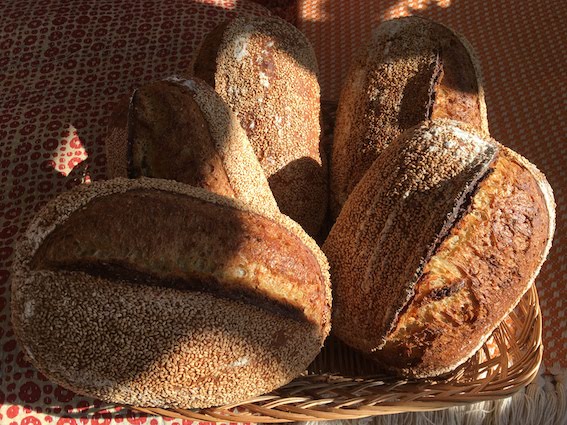 25% Caputo Semola Rimacinata
25% Doves Farm Kamut/Khorasan
50% Strong Canadian Flour
80% water, 2% salt, 15% roasted sesame seeds and more seeds for outside..
20% starter feed 1:1:1 in the morning and used after 3 hours at peak
3 hours Autolyse flour and water (50g kept behind) - aim for 28C target dough temperature
Mix in levain - Rubaud and wait 30 min
Add salt and leftover water and slap and folds (using also petrissage manuel where I layer dough and then slap and fold as I had 4.1Kg of dough), I aim to have a windowpane at the end of mixing
Coil folds after 30 min
After 30 min - mix roasted seeds and fold and squeeze in , coil folds
after 60 coil folds 
after 60 min coil 
Left dough alone for last 1 hour and dough doubled 
Pre-shape, 30 min bench rest, and final fold via cinching and room temp proofing in bannetons for 30 min before going into 4C wine cooler for 14 hours.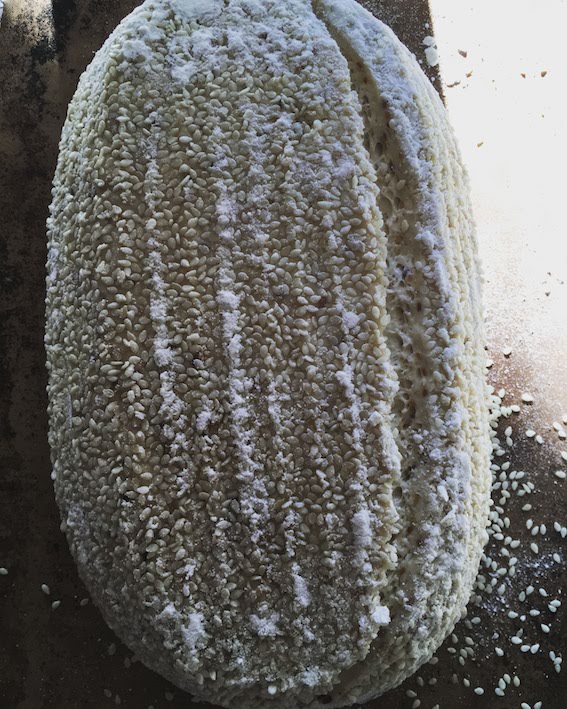 Pre-shape and probably could have done with a little bit of less tension as the dough was strong anyway.. I also need a better set of scales....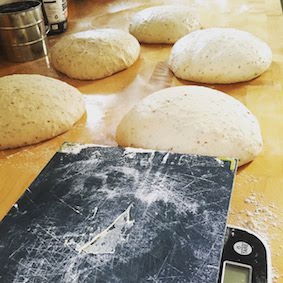 lovely dough dump and degree of rise during bulk....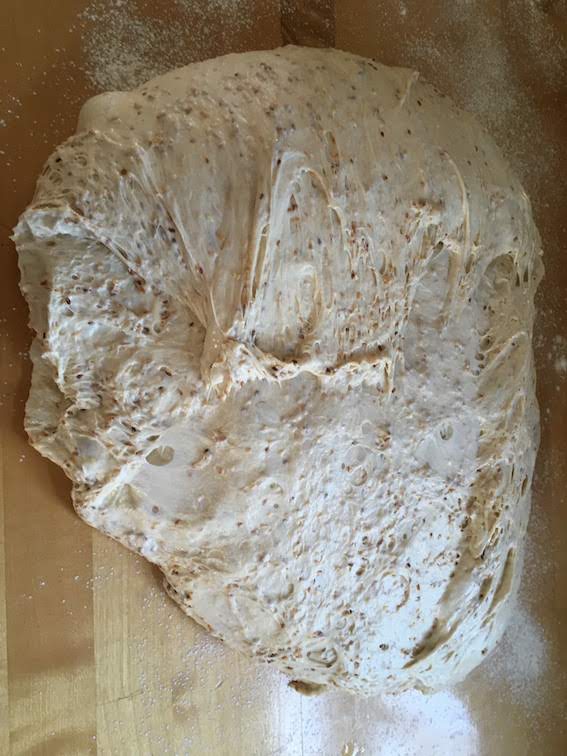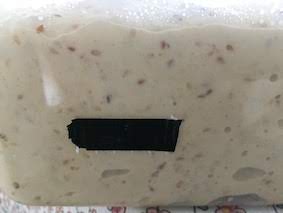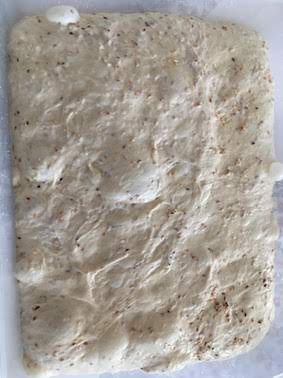 I held a small test loaf back.... It had a  lovely sandwich crumb but the best was just the taste  with all those sesame seeds!
I probably next time add a bit more water as the seeds also seemed to have absorbed a lot of the water as well as the Kamut and the Strong Canadian flour too. I also probably would squeeze the seeds a bit more to avoid potential little lumps that I spotted during bulk and kept squeezing out...
But overall very, very happy with this bake!