Bread went flat in clay dutch oven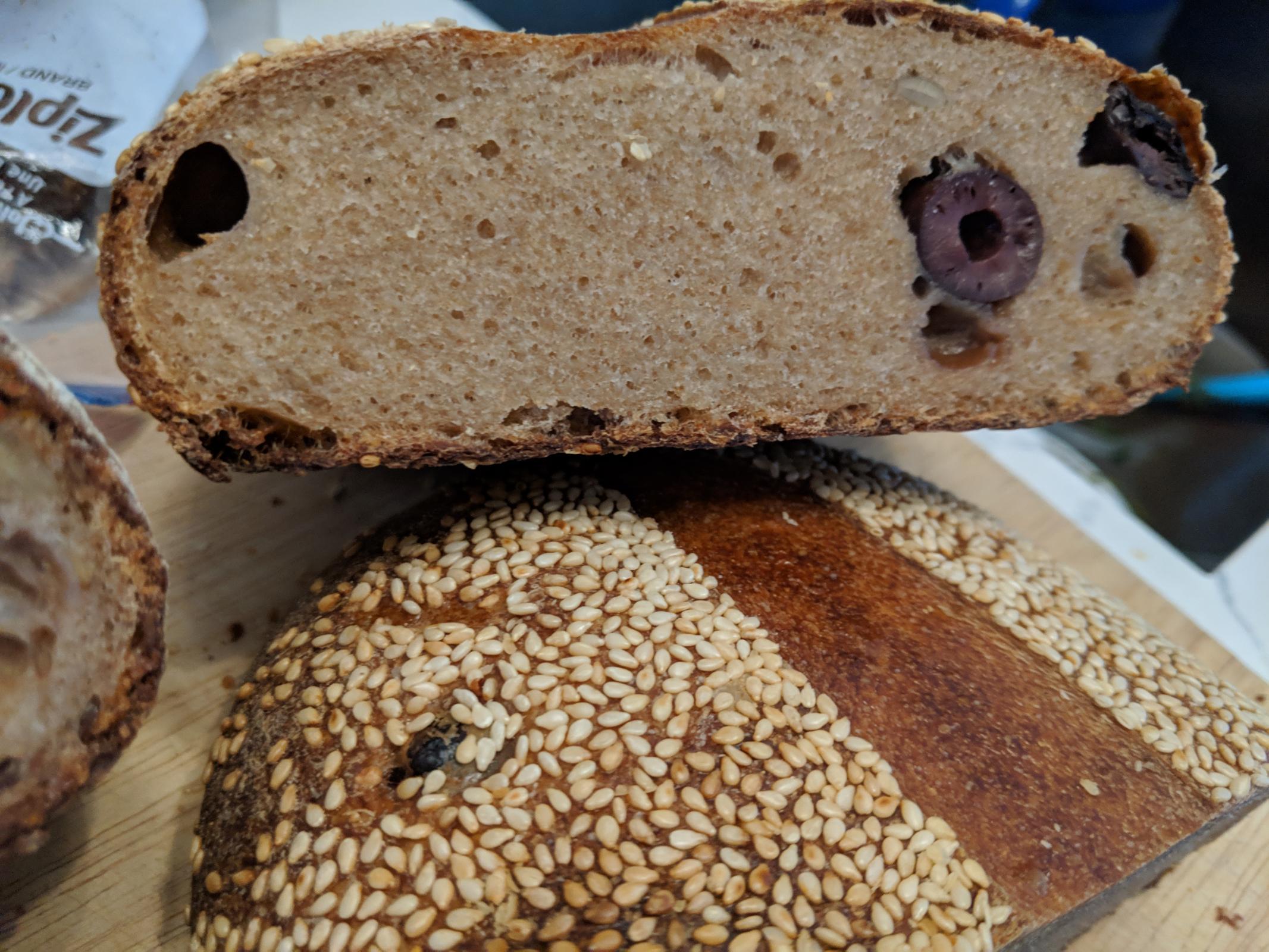 I just baked 2 loaves in my new breadtopia dutch ovens.
One of them is mainly sprouted Spelt with flax  and the other 50% stoneground flour and olives.
(Since it happened to both I don't think it's the mass, but I'll be happy to elaborate if needed)

My process:
Mix 25gr 100% starter (very healthy) with 100 gr stonground flour and 100 gr room temp water
Let ferment for 4 H
2 Hours Autolyse (Flour and 80-85% of the water)
Add salt + 1/3 of the remaining water + leaven
Rest for 10 min
Stretch and fold
Wait 60 min
Stretch and fold
Wait 60 min
Add olivs/seeds
Wait 60 min

Shape into a ball boule let rest 20 min
Final shape in baskets
Rest 60 min
Overnight in the fridge
Heat the oven with Dutch to 450-500
Bake bread coverd for 20 min
Bake uncovered for 20-25 min

It's a new but not so great at keeping the heat gas oven but I managed to get far, far better results. 
mostly with a roasting pan subbing for proper dutch oven. 

Can anyone tell me what happened to the bread? 
It's all flat, and the crumbs are so so dense....