February 21, 2019 - 4:23pm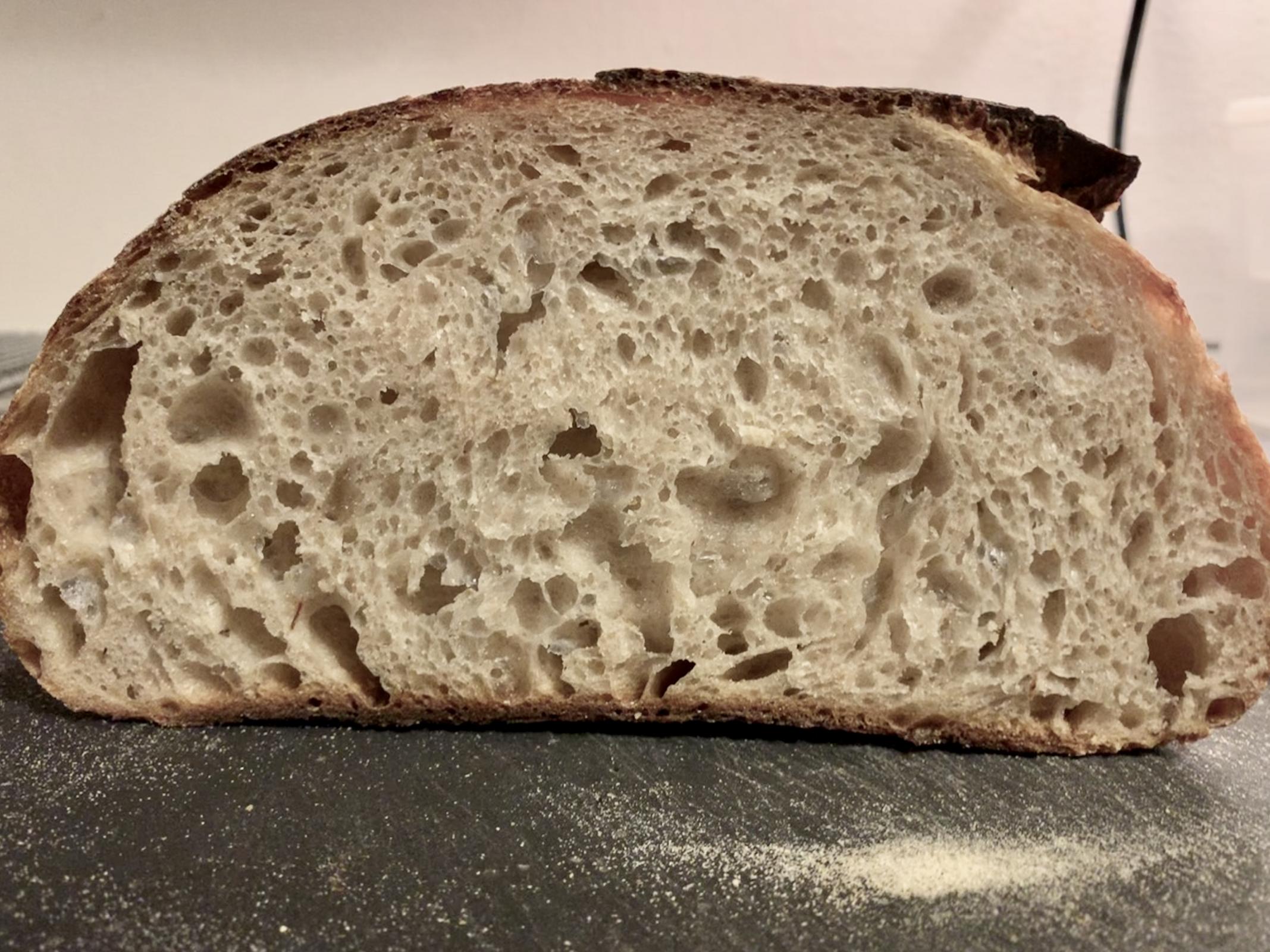 Like everyone else. I want that open crumb.
Been baking for a little while now and lately, I feel like the crumb at the bottom of my loaf differs pretty drastically from the top. It seems to get tighter and more dense as you work your way up. 
I'm looking to see if anyone has had this issue, and what their solution was, or if anyone has any ideas of what variables could be causing the issue.
My thoughts are:
Pre-shaping is too tight?
Shaping itself is off in someway–but not sure in what way?
Bulk too long??
For the loaf attached:
500g flour (blend white, spelt, rye) but about 90% white.
395g H20 - 90ºF (79%)
10g salt
20% Levain (about 5hrs old)
Autolyse for about an hour, then mix in levain and salt (S&F for about 5 min).
4 folds 30min apart–then continued bulk.
Total time for bulk was 4hrs. (Ambient temp was about 78ºF)
Tip out dough onto counter (bottom now facing up) and lightly fold and pre-shape into a boule.
30min bench rest (it started spreading pretty quickly)
For the shaping–
Floured top of dough and surface and then flipped dough over so the seam side was up.
Did a standard 4 folds–rolled it over and dragged it back across the counter towards me a few times–then into the banneton. 
Any thoughts on this would be greatly appreciated. I feel like I'm close–but I am missing something or just performing a critical step slightly incorrect.