February 21, 2019 - 2:26pm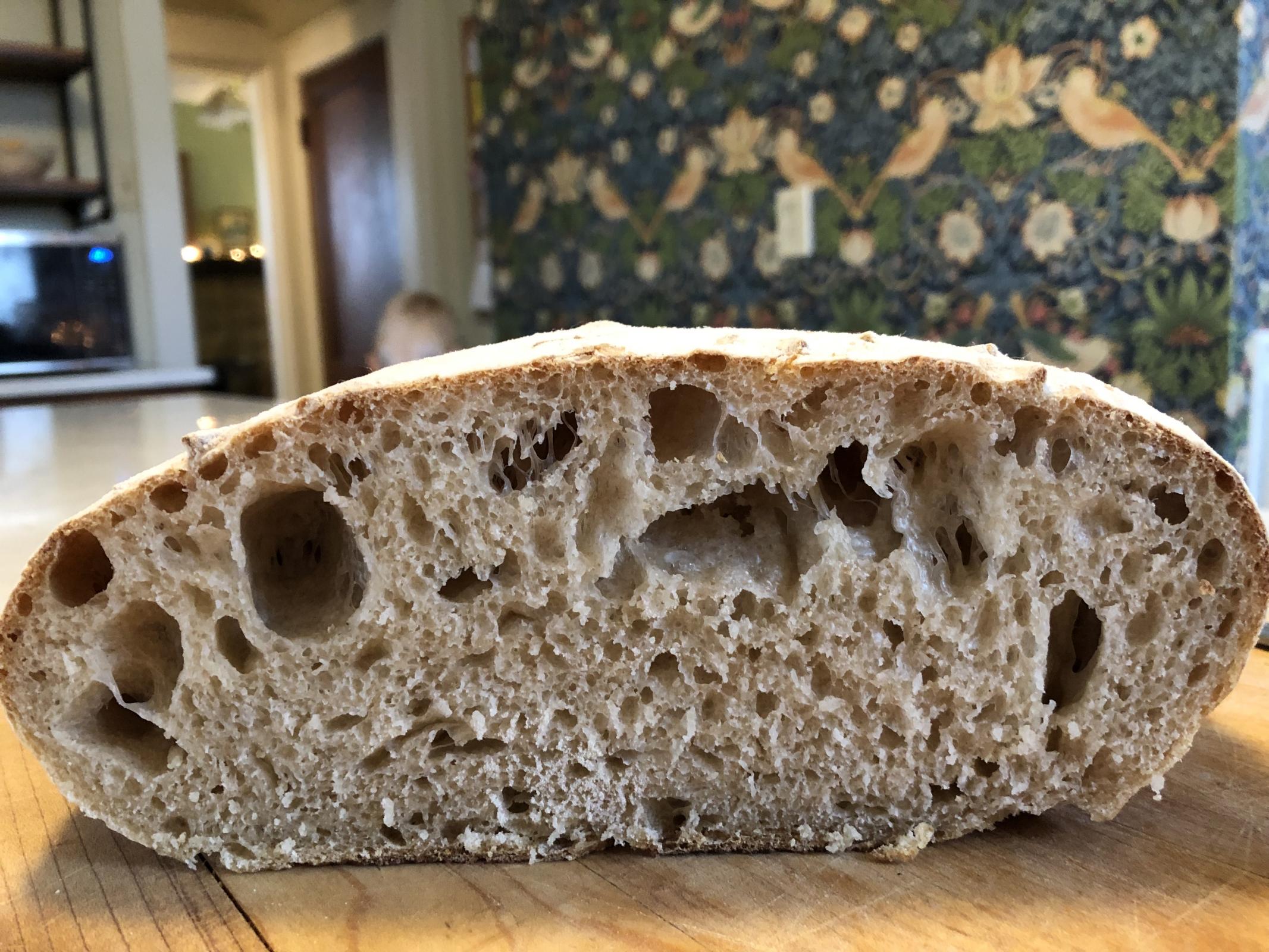 Anyone want to to troubleshoot this loaf? This is maybe the 4th or 5th loaf with a rye starter that's about three weeks old. I used Tartine. I'm really not sure which details would be pertinent to unclude. Bake time/temp? Rise method? Bulk fermentation was 3 hrs. at 76 degrees. (Oven with the light on) and I let it rise again for two hrs. after shaping at the same temp. Baked for 40 minutes at 450. Sprayed there inside of the oven several times for steam.
I learn something new with each loaf so this time was the first time I was able to get the loaf out of the benneton without sticking (rice flour mix) so I call that a win. Clearly there are other things going on here though. The bread is not rising evenly in the oven. I get a kind of lopsided loaf at the end. It's also not getting as much oven spring as I'd expect so that the score marks are barely visible in the finished loaf and the top is flattish rather than fully rounded. Any ideas? Is my starter just young? It rises and falls predictably every day. Am I not proofing it enough somewhere along the line? My other loaves have been retarded in the fridge but I just decided to try one loaf without doing that and I'm not sure I notice a difference. The crust is definitely not right. Not crackly and defined near the score marks.