February 18, 2019 - 6:33pm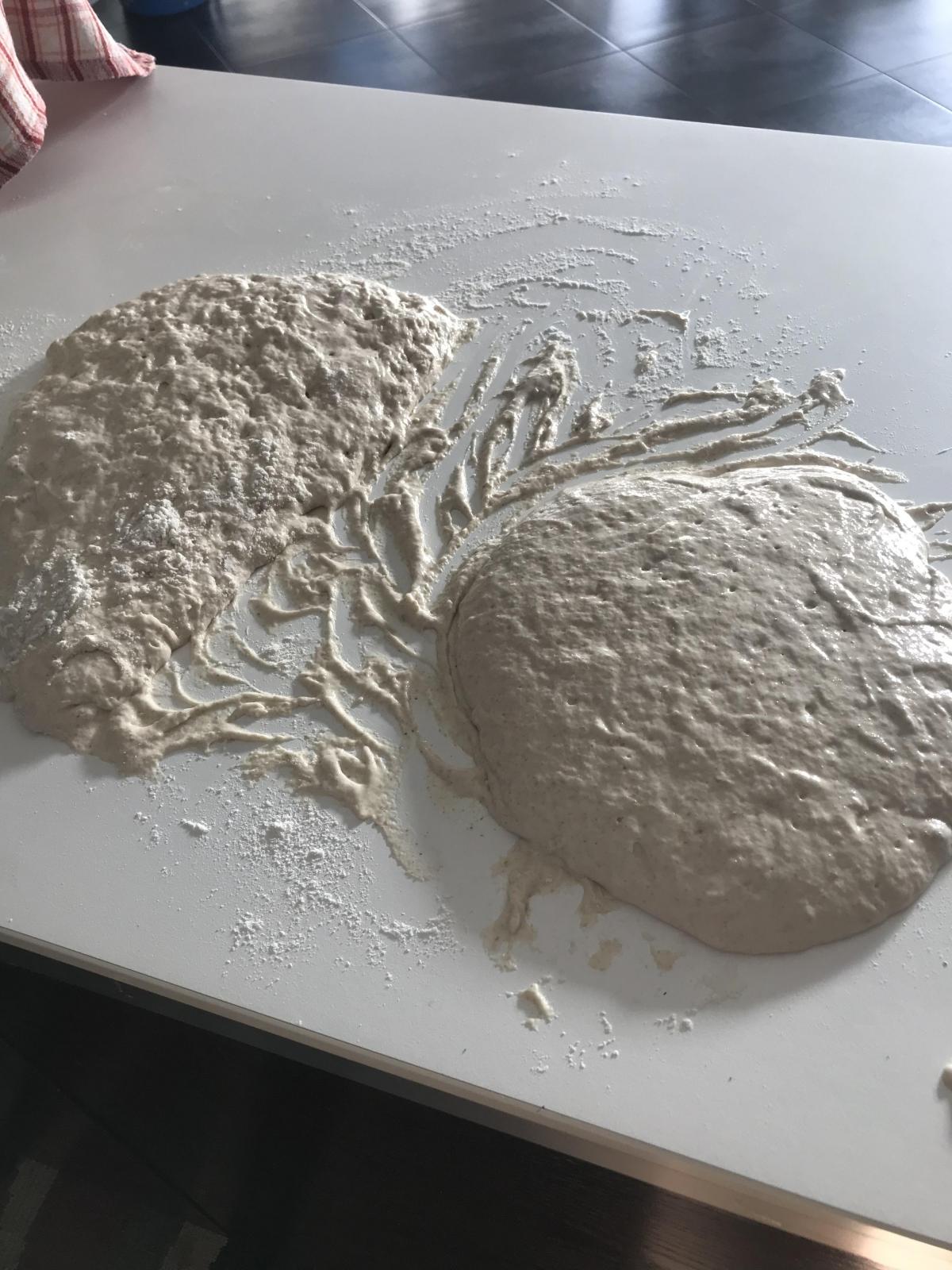 Was directed to this site by Phunky Pharoah,seems to be the place to be,I'm a beginner,living in Montego Bay and struggling with the heat/humidity for bread making.The FWSY book is not particularly accurate for obvious reasons.Today was high 70's temp and humid.
Attached picture was the overnight bulk of my Blonde,turned to batter.Ken Forkish says 12-15 hours bulk time,I'm guessing 4 would have done it.
i have some questions as I'd really like to experiment with levain/autolyse method.
I have two starters(AP & WW)fed everyday,that sit on the counter.They are extremely active,bubbly and smell wonderful.I wonder if they are overactive early and tired by the times I use them as the humidity is a factor.Keep them in the fridge(straight after feeding)and take them out two hours before using?Or feed them after they come out of the fridge and wait how long?
Autolyse...20mins before final mix?
Mix...When all the recipes and advice on this forum mention levain in a recipe,are they talking about:
a)A fresh mixture of flour and water,left for a specific time(6-7hrs)?
b)A mixture of my counter top mature starter PLUS flour and water left for a specific time.
Any help appreciated,and thanks PhunkyPharoah!
Here was a bread I made today,turned out decent,not great,but...decent.
350g All Purpose
50g Whole Wheat
110g AP starter
50g WW starter
210gwater(52.5%)
12.30pm mix
12.45,first fold
1.15,2nd fold
4.00,shape
Oven at 4.30(Finger test said so!)