February 12, 2019 - 6:06pm
Something a bit different
A couple of weeks ago I made the Tomato & Nigella seed loaf from Emanuel Hadjiandreou"s book "How to bake bread".  I was drooling over the photos and decided then I would make 2 more of these recipe's next bake.  So yesterday I prepped the levain in the morning and then about 2 pm started mixing dough.  I also did 300 slap and folds instead of 200.  It was about 31 deg C outside here, so I had to watch the dough carefully.  I won't detail method as it was fairly standard with 45 minutes between coil folds.  Bulk ferment until about 70% bigger, 20 minute rest after preshape and cold overnight proof.  All loaves were shaped and retarted 4 hours after mixing.
Beetroot bread was first up.  Lead photo
219 g bread flour
119 g water + extra 10 g
95 g grated raw beetroot
6 g olive oil
5 g salt
131 g 100% levain 
Interesting dough that was purple - and I added 10 g extra water as I felt it was a bit stiff.  half an hour after the start of bf, I realised I had forgotten to add the olive oil so added it with a lamination and carried on. The dough was lovely and silky 
Crumb shot - love the spots of red, wonder how purple dough turns into yellow bread!  Beetroot flavour is not obvious but maybe next meal ex freezer will be stronger.  so pretty!!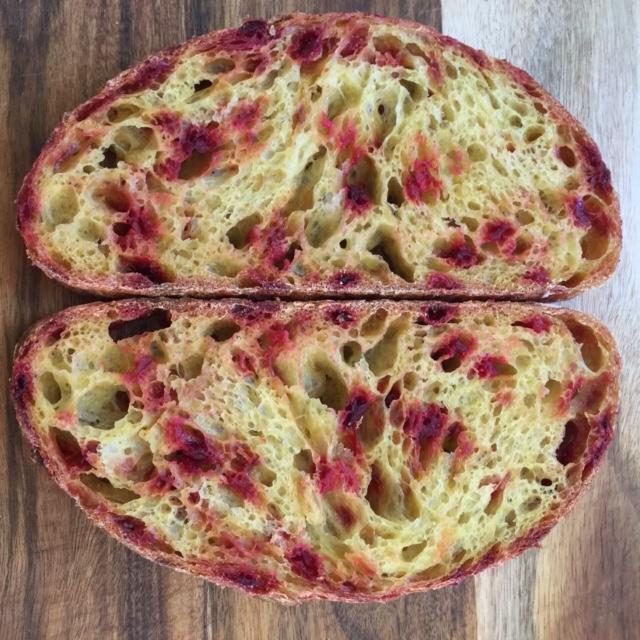 Cheese & herb Bread.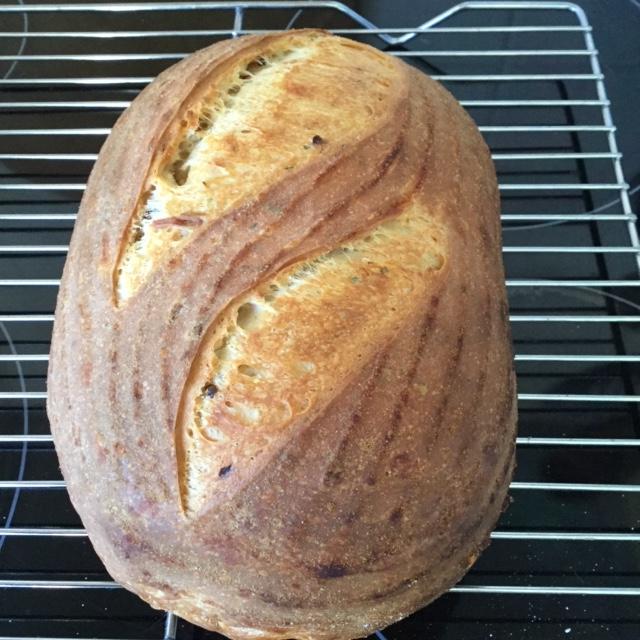 191 g Bread flour 
128 g water
6 g salt
1 g chopped parlsey
106 g cheddar cheese (I used Tasty cheddar)
0.75 g chilli flakes (I chickened out and reduced this, it should have been 1 g)
142 g 100% levain
Lovely silky dough as well.  When I went to score before baking, the dough was very very firm. The smell when baking was amazing.
Crumb - disappointed I can't see the parsley.  maybe next time more and less finely chopped.  Cheese fairly strong in the bread, but because it was grated it has vanished into the crumb.  It is a little salty for my taste, maybe next time a standard cheddar might be better but will see what I think when the loaf has gone.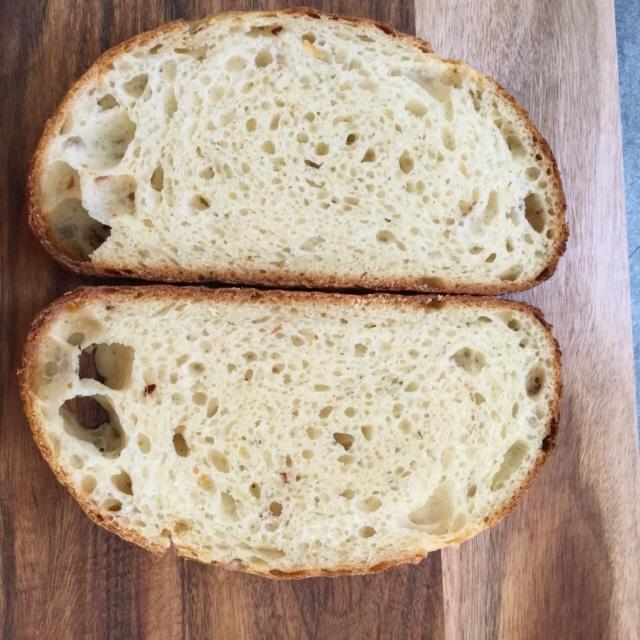 Lastly I made 1:2:3 with Durum, rye, barley & potato flour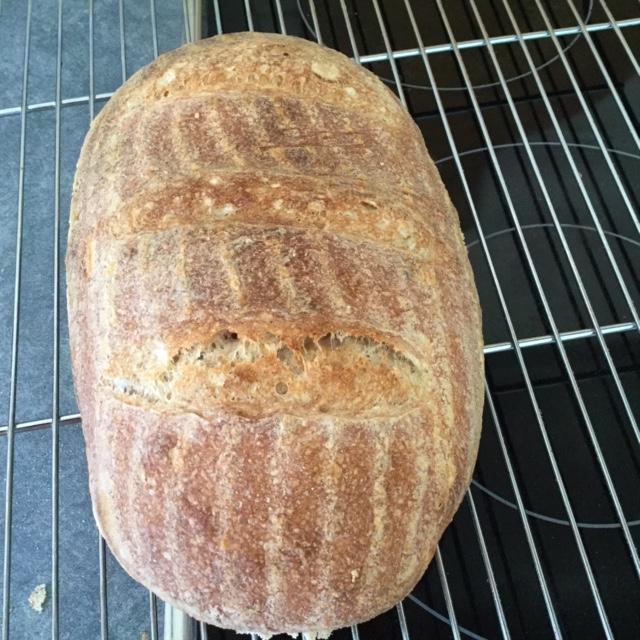 196 g bread flour
30 g barley flour
30 g rye flour
30 g durum flour
15 g potato flour
256 g water
6 g salt
9 g starter built to an 88 g levain (from recipe flour & water)
This was actually pretty wet and I did an extra 50 slap and folds.  Dough didn't rise much before shaping.  It spread a bit and you can see that I was still a bit short on dough strength.  Still it is a nice bread that I have made before (when it turned out better, oh well... still tastes good!).  The lid on DO wasn't shut properly and you can see the crust is a bit dull.
Crumb isn't too bad after all.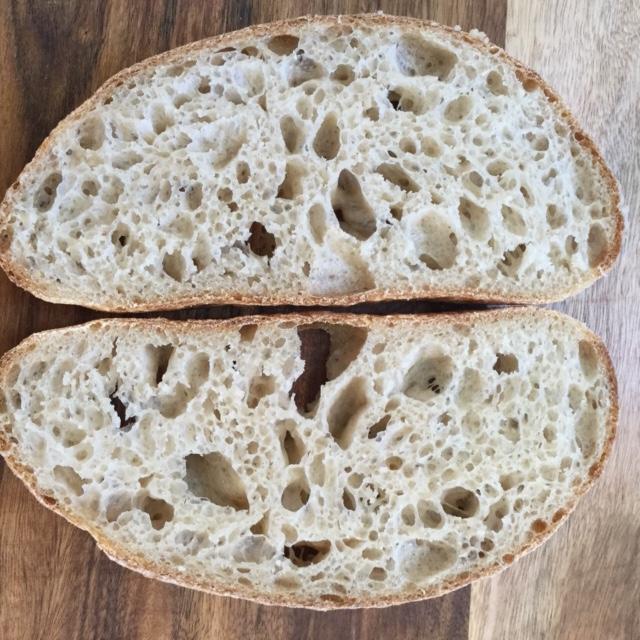 Our summer is very hot with most days 28 - 32 deg C so I was happy things went so well.  The doughs had 14 hours in the fridge before baking.
A rainy day would be sooo nice, our last real rain was just before Christmas and we had 15 mm in January but spread over 3 days so it does not do much.   
Bake happy everyone.
Leslie