February 10, 2019 - 6:35pm
Refractory Brick Oven Looking For A Home, SF Bay Area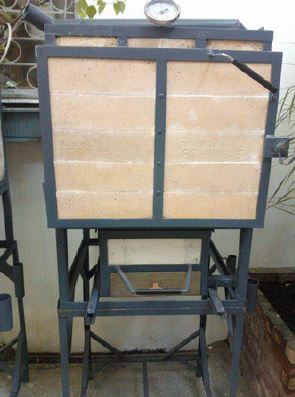 For Sale:
"JY Firebrick" Refractory Brick Oven & Stand
Location: Newark, California
Imported from manufacturer in the Philippines
Charcoal fired: We've used ours up to 700 degrees F.
Inside dimensions: 15"W x 14"H x 16"D
New in crate, on pallet, as shipped
* INCLUDES:
3 piece adjustable grills, Heavy duty thermometer, Pull-out firebox, Pull-out ashtray,
Chimney (not shown in photo), 12" stainless paddle (baker's peel) and Pizza Stone.
You will need a truck to pick it up. We can help you load it.
$1200.00  contact: allenfreddie@yahoo.com or 650.207.2884