Preferred method of baking? Dutch oven v out on a stone?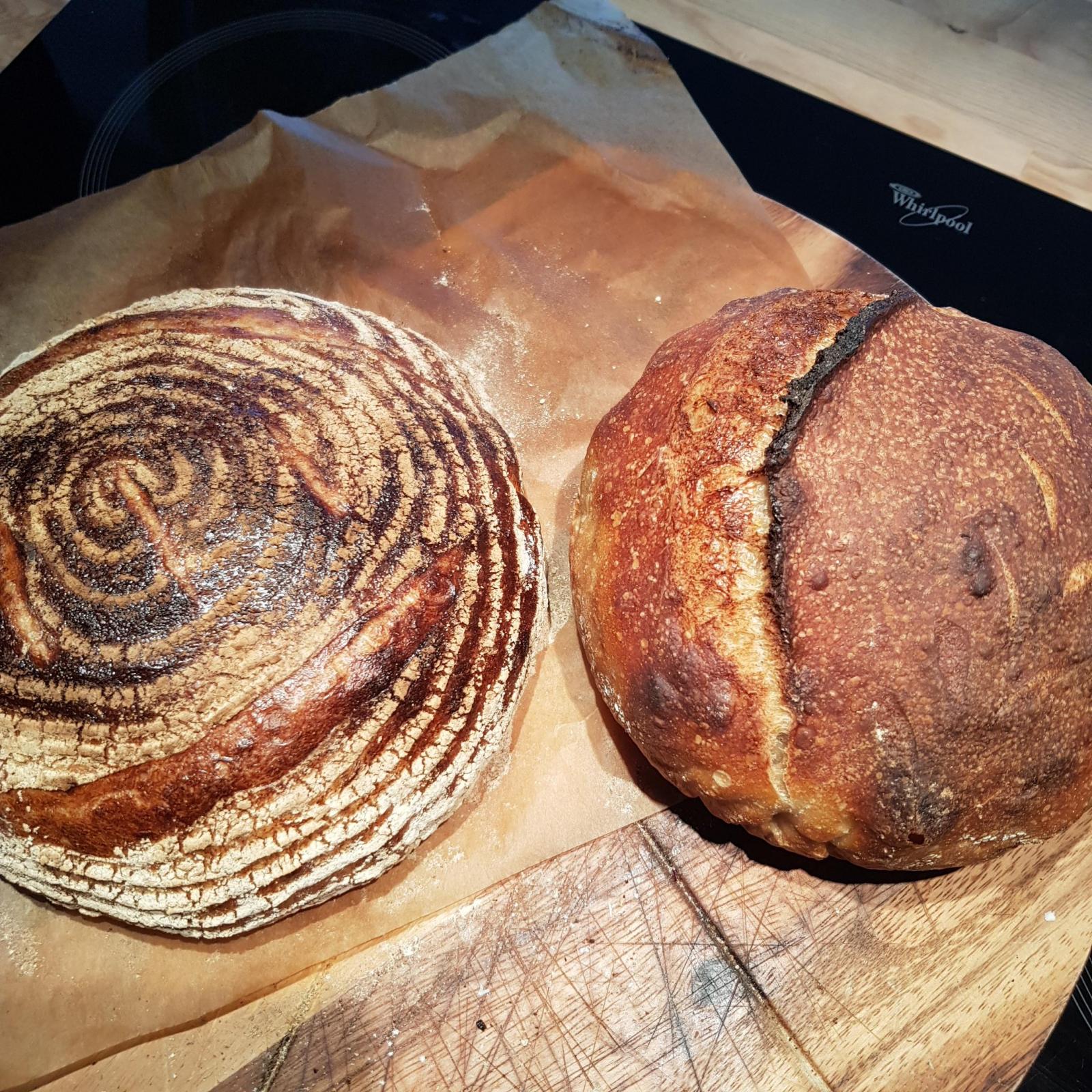 Made 2 sourdough loaves this morning from same batch of dough and baked the 2 loaves using different methods. The dough is tartins country loaf, 77% hydration with 10% blend of ww/rye
One did overnight proof in a banneton basket and the other in a pyrex cassarole dish.
Preheated the oven to 240c with a stone on bottom(floor) and another stone on lower rack
I tipped the loaf from the banneton straight onto the floor of the oven and i transferred the loaf from the pyrex to another preheated pyrex the same size. 
Im looking forward to cutting into these but can see lovely ear on the pyrex baked one whereas the stone baked (in the hottest part of oven) didnt get as big of an oven spring. 
Whats everyones preferred method?