December 27, 2018 - 1:45pm
Need advice on bulk ferment for sourdough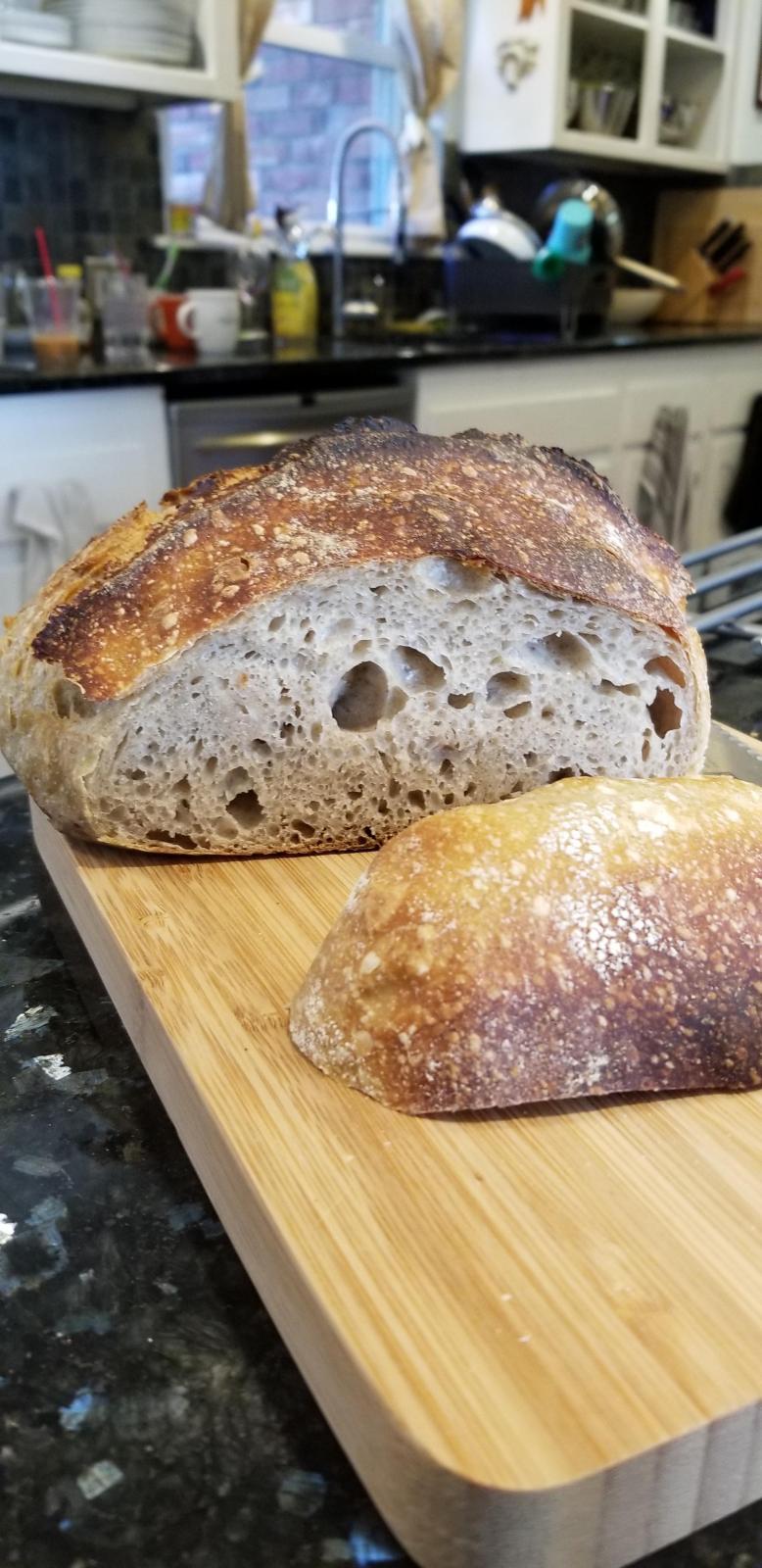 Levain
40g starter
80g WW
80g H2O
Dough
374g Bread Flour
55g WW Flour
25g Rye
350g H2O
9g salt
92g Levain
I've been at this off and on for a year, and make a decent sourdough like the one shown. But I'm baffled by my bulk rise, and hope someone can help me figure it out.
So my starter and levain are predictable and blow up in about 3-4 hours nicely. When I autolyse and mix the dough, my bulk ferment never goes as everyone else talks about. I bulk rise in 75-80 degrees. If I stretch and fold about 4 times in 15/30 minutes, the dough will not significantly bulk up for shaping until 8-12 hours. Most people talk about 4 hours. Now if I excessively stretch and fold (10 times over 3-4 hours) I get much more vigorous bulk rise. Why is this?
Inevitably, I have to proof overnight, which results in too much acidity for me. I want to produce a very mild and light sourdough/tartine and do that within a full day to avoid overnight proofing.
Any help on how to better understand bulk fermentation is much appreciated.
-Patrick