December 11, 2018 - 5:38pm
Multi-grain Sourdoughs and Sourdough Rye with Walnuts Dec., 2018
For the past few months, I have been baking breads with 40% home-milled mixed whole grain flours. I have been playing with various combinations of whole wheat, rye, kamut and spelt. The hydrations have been between 78 and 83%. I have found the flavors wonderful, but the crumb a bit dry, especially after freezing.
Last week, I returned to a bread with 30% whole grain flours and 81% hydration. The crumb was more open, and the crumb was cooler and less "dry" feeling. The flavor was subtly sweeter. I think my 40% whole grain breads need higher hydration, even than 83%. Stay tuned!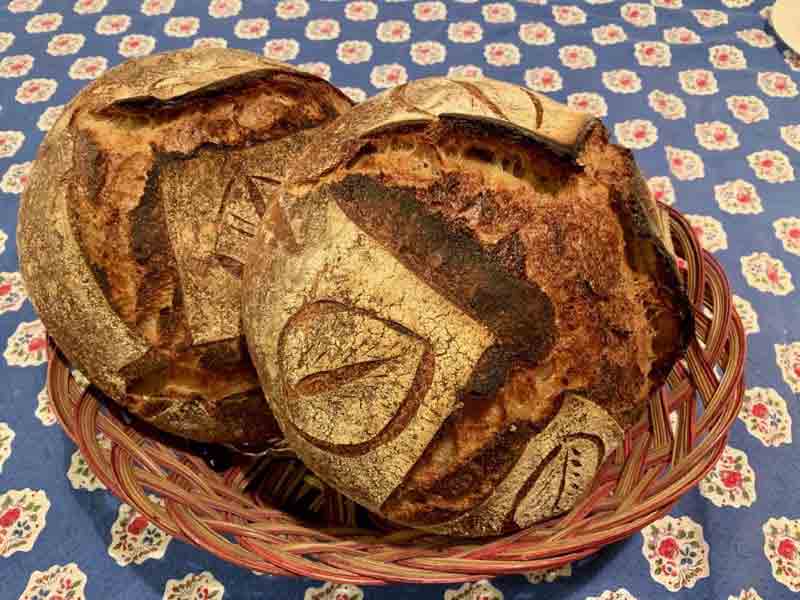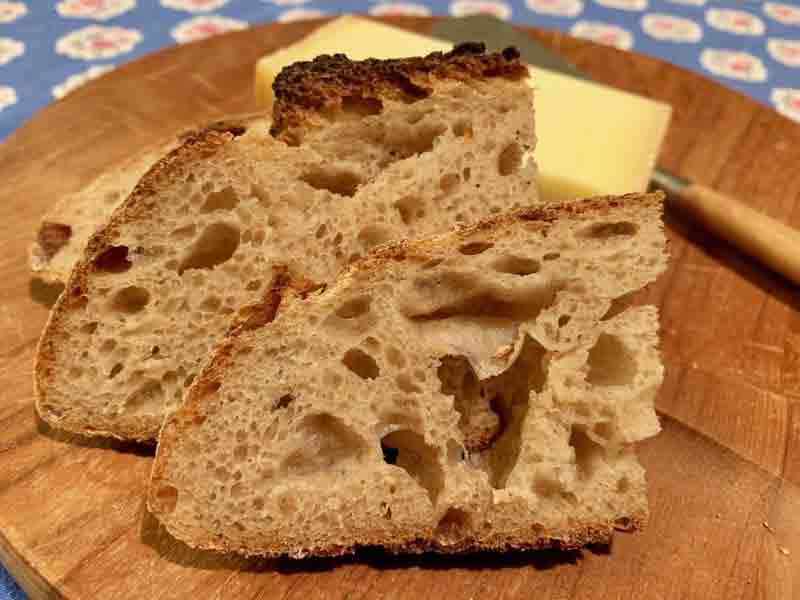 I have also been thinking for some time about trying some new (to me) rye breads. This week, I made Hamelman's "Sourdough Rye with Walnuts." This is a 50% whole grain rye bread. It is leavened by a firm rye sour and a bit of instant yeast, but it also contains a significant amount of un-pre-fermented rye - 40% of the total rye flour. The amount of walnuts is high - 25% baker's percentage. It is very tasty, especially good with cheese.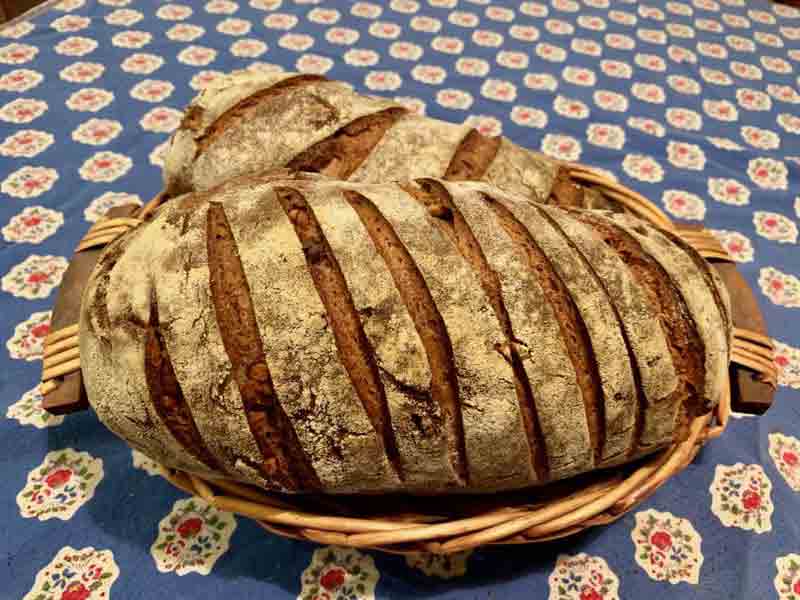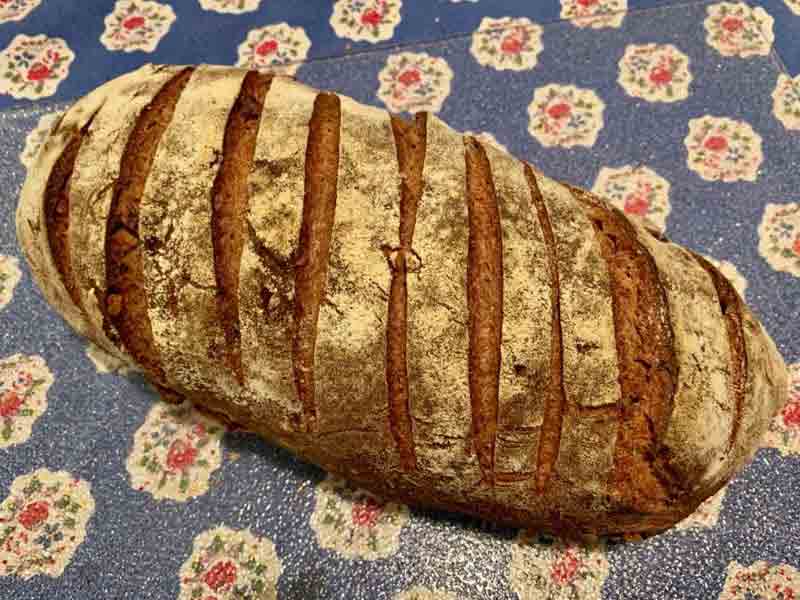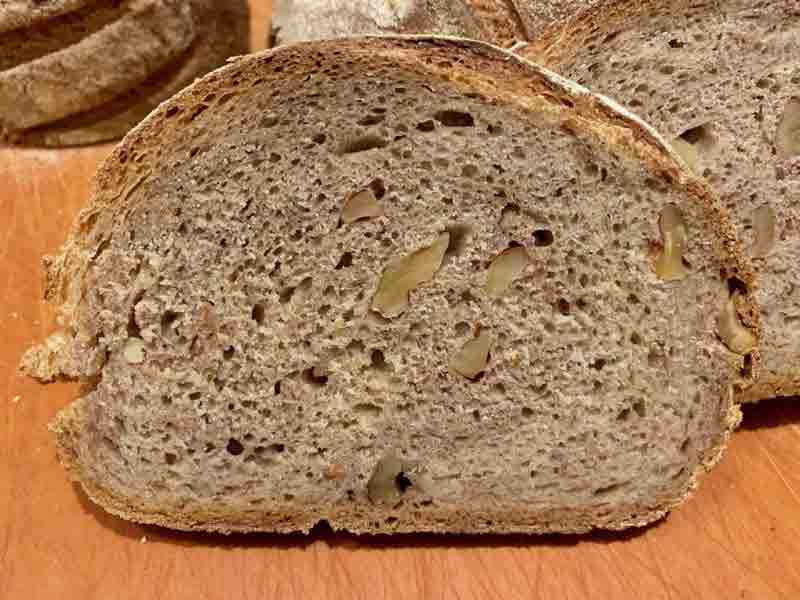 I hope you all are having wonderful and delicious holidays!
Happy baking!
David