December 9, 2018 - 3:11pm
Tartine country loaf fails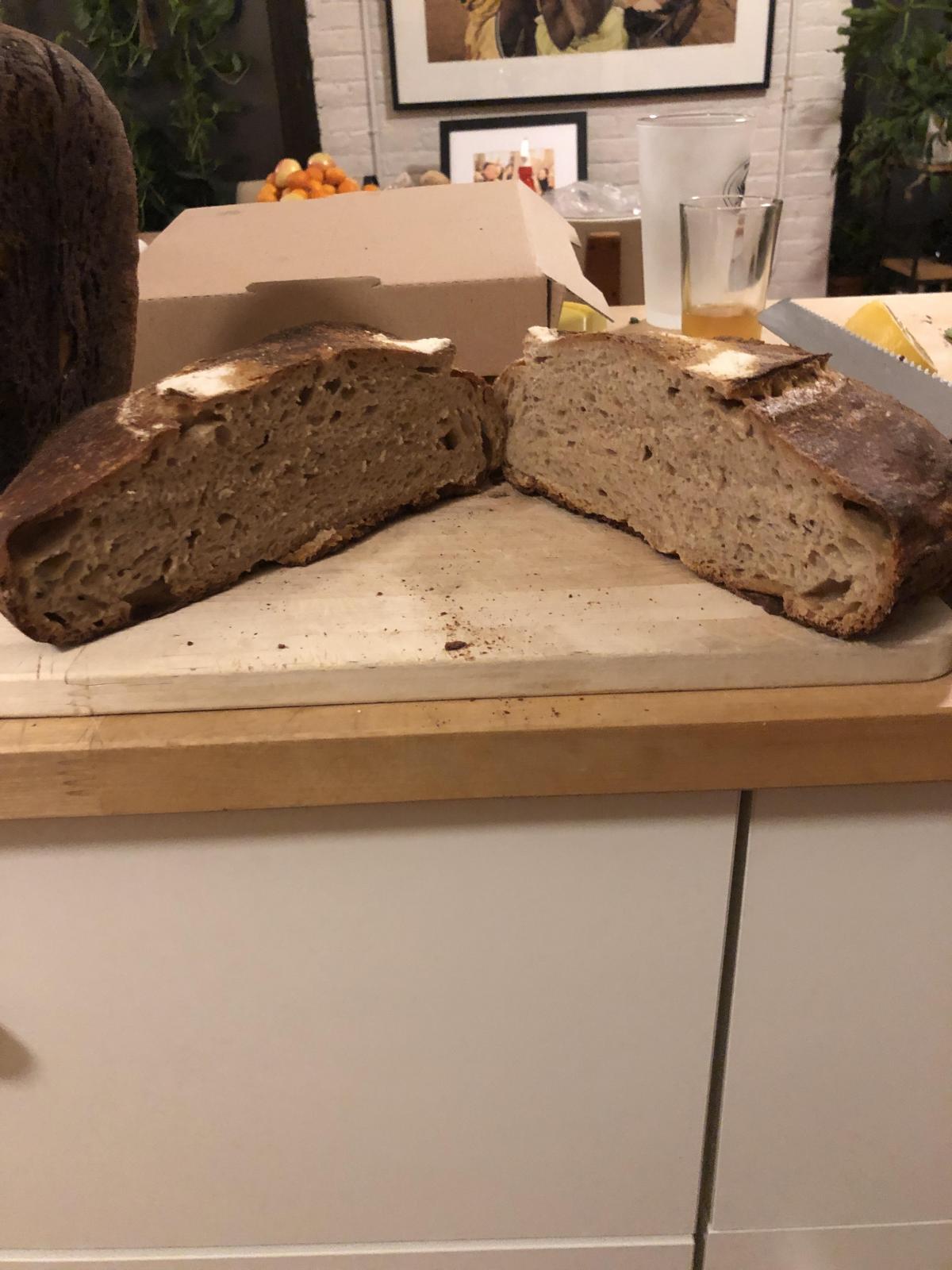 I've been baking the Tartine country loaf for a few months now, and my bakes have taken a sudden turn for the worse. I was certain I had mastered the recipe after a few glorious bakes. But suddenly I keep churning out flat, dense loaves like the one in the photo. It's incredibly frustrating. 
I follow the recipe as instructed on the following schedule: 
Friday night: build levain with 1 tablespoon mature starter, 200 grams 50/50 wheat white and 200 grams water. 
Saturday morning: levain passes float test. Mix 200 grams levain, 700 grams water, 100 grams wheat and 900 grams all purpose (local fresh milled flours). Autolyse for 30 mins. 
Add salt and 50 grams more water. Mix, then begin stretch and folds for the next 3 hours. 
The dough at this point seems good - building strength and increasing in volume with good aeration. It isn't too sticky. I let it sit for a couple hours more until it feels ready to be shaped. 
When I shape the dough lately, however, it feels stickier than in the past and harder to handle. Nevertheless, by around 3 pm Saturday it's in baskets and proofing in the fridge. 
Sunday morning: take out of the fridge while the oven and combo cooker heat. I usually heat for a good 45 mins because I have an old and uneven gas oven. The dough seems ready- it bounces back slowly when poked. But hard to say if this is because it's cold rather than ready. 
When I turn the loaves out on the cooker they spread more than I like - perhaps because I haven't shaped them properly? And the bakes come out flat - poor oven spring and a dark, dull crust. The crumb is tighter than before and bubbles appear on the outer edge. 
What am I doing wrong here? Over or under proofed? Bad shaping? Mistakes in the bulk rise? Help!! 
The cooler temperatures may be part of the problem - my best loaves were in the summer.